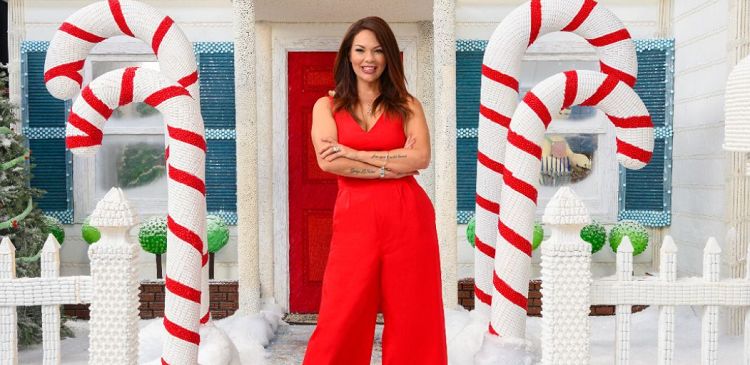 Art is art, and there is nothing that proves that better than the art that is created by none other than Jackie Sorkin. She's an artist in her own rights, though many would disagree. She creates candy art, and we maintain that it is still art. She's the founder and CEO of several impressive candy companies, including Candytopia and Fun Foods Catering & Events. She is also the founder of the Sweet Shoppe, and she's well-known for her creative eye, her artistic design, and her amazing creations. If you don't know her already, it's time to get to know her now.
1. She Has Huge Clients
She's a woman who works with the biggest names in the world. Does the name Oprah ring any bells? What about Katy Perry? What about the likes of Disney or Justin Bieber? Have you heard of a family whose name is Kardashian? What about the Sephora brand? She's worked with all of them to create some of the most beautiful and amazing designs with her candy.
2. She's Recognized
If you want to know how good she is at what she's been doing in life, take a look at the many accomplishments under her belt. She's been recognized by Forbes, the LA Times, and she's been featured in Cosmopolitan magazine. If those companies are happy to recognize her work and the things she's doing in life, it's because she's just that good.
3. She is the Candy Queen
If her name isn't ringing any bells, it might be because she's not often referred to as Jackie Sorkin. In fact, you might now her as The Candy queen more than anything else. She goes by this name for good reason, and she is known by this name because of her talents and her sheer skill. She's the Candy Queen, and no one forgets it.
4. She is Hosting a New Show
If you haven't met her yet, get ready to get to know her well. She's hosting a new show on the Hulu Network called "Candified: Home for the Holidays," and you can bet we are tuning in. Sweet treats and a holiday theme? Yes, please.
5. She Has Always Wanted to Own a Business
From the time she was a child of only 7, she knew what she wanted to be when she grew up. She'd be a business owner. She didn't know what kind of business she wanted to own, but she knew she wanted to own one because of one simple thing – she can do what she wants. She knew then that being a business owner requires so much work, dedication, and time, but she also knows that owning your own business puts you in charge, and you can do what you want. It's a nice way to live your life.
6. She Struggled with Her Weight
Growing up, food was her comfort. She turned to it when she needed to feel good about herself, which turned out to be a lot. She calls herself a fat kid, and she said that she had to go to fat camp to lose weight. Her family always told her she had a pretty face, and it only made her feel worse about herself.
7. She Was a Camp Director
She met her own mentor at fat camp, she worked hard, she excelled, and she was offered the role of camp director at the tender age of 20. However, she allowed herself to find other things in life more important, and by the time she was 25, she was fired by her mentor for not doing her job well enough. She turned to the world of event planning at that time, and it changed her life.
8. She Planned a Great Event
She was doing a job she wasn't entirely happy about with an event planning company, and that is when someone approached her and asked her to create something very similar for them at a party they were hosting. They offered her $500 to do it, and that changed her life. It wasn't even a year-and-a-half later she opened her first brick and mortar candy business in Hollywood.
9. She Knows She hit Gold
Candy is her bread and butter because it's made of solid gold in terms of being recession-proof, in her own words. It doesn't matter what happens in the world, in the economy, or anywhere else – the world needs candy and sweet confections all the time. She's got that right.
10. She's Quite Private
At the end of the day, she's much more private that you'd think. She is not a woman who is happy to share too much of her personal life with the entire world, and that's something we do admire about her.
Tell us what's wrong with this post? How could we improve it? :)
Let us improve this post!