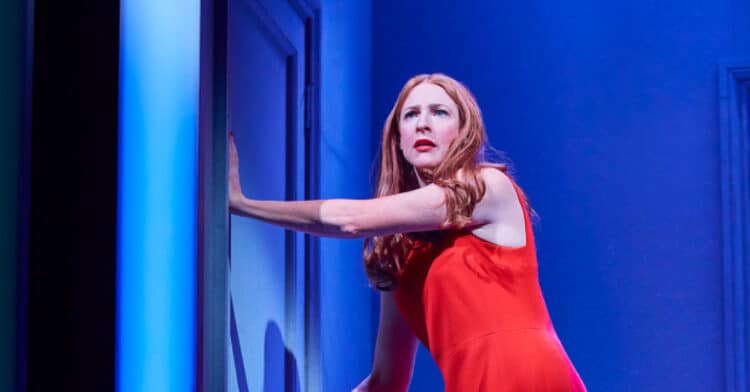 Rosalie Craig has more than 20 years of professional acting experience to her name. In a world where acting comes with lots of uncertainty, Rosalie has managed to withstand the test of time. Although a good portion of her most well-known work has been on stage, she has also built a nice on-screen resume. From movies to TV shows, she has made it clear that she knows how to put on a good show regardless of the medium. Most recently, she appeared in the Netflix original series Anatomy of a Scandal. On top of that, she also has some new projects in the works that will be released over the next couple of years. Keep reading for 10 things you didn't know about Rosalie Craig.
1. She Has Formal Acting Training
From the outside looking in, it might seem like acting is an easy job. In reality, however, a lot of hard work goes into putting on great shows. Rosalie honed her skills at Rose Bruford College where she graduated with a bachelor's degree in actor musicianship in 2001.
2. She Doesn't Read Her Reviews
Feedback is an important part of the creative process, but at the same time, dealing with the opinions of a bunch of random people can be very overwhelming. For that reason, Rosalie doesn't spend her time reading reviews. This probably allows her to maintain her peace of mind.
3. She's A Wife and Mother
Finding the time to invest in a demanding career can be difficult when you also want to have a family of your own. Rosalie has managed to do both. She has been married to actor/singer Hadley Fraser since 2014. The couple has one child together. Rosalie looks forward to spending time with her loved ones whenever she gets the chance.
4. She's Passionate About Helping Others
Rosalie has always been the kind of person who is well aware of the world she lives in and the struggles that many people face. As a result, she has done her best to use her platform to support the things she is passionate about. Among those things include LGBTQ+ rights and mental health awareness.
5. She Likes Being Out in Nature
Working in the entertainment industry can get overwhelming. Even though Rosalie really loves what she does, she needs a break from time to time just like everyone else. Spending time outdoors is one of her favorite things to do in her free time and she especially loves reading by the water.
6. She Will Always Do Theater
For lots of actors, breaking into TV and/or film is the ultimate goal. After all, on-screen opportunities tend to be more lucrative than theater and they also provide more exposure. Rosalie, however, will always love being on stage. She told iNews, "I will never not want to do theatre because it's part of my blood. I have to do it. I just love it."
7. She Likes to Travel
Not only has acting given Rosalie an outlet for her creativity, but it has also opened the doors to lots of other opportunities. Thanks to her work, she has gotten to travel to different parts of the world and she loves being able to experience different cultures. Some of the countries she's gone to are Belgium and Germany and there will be even more places to add to the list in the future.
8. She Enjoys Yoga
Acting may be Rosalie's first love, but it's not the only thing she's interested in. She also likes to stay active, and yoga is one of her favorite ways to do that. She even trained to become a yoga instructor. However, she never got the chance to teach any yoga classes because an acting opportunity came up not long after she finished training.
9. She Likes to Take Pictures
Not only is Rosalie a star in front of the camera, but she also has a knack for being behind it. If you take a scroll through Rosalie's Instagram profile, you'll see that she seems to really enjoy taking pictures. She has a great eye for capturing beautiful moments and taking pictures pairs nicely with her love for being outdoors.
10. She's Grateful for Every Opportunity that Comes Her Way
Nothing in the entertainment business is ever guaranteed and that's something that isn't lost on Rosalie. However, the uncertainty of her career is something she has learned to embrace over the years. She told iNews, "You can't really plan anything. I never covet a role, because the things that come in are much more beautiful and surprising. "