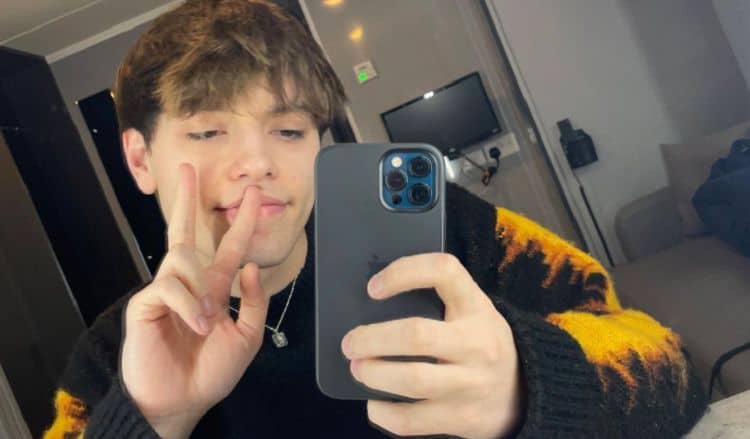 Max Harwood is very new to the Hollywood scene, but he's already making a major impact. The rising young star has two film projects in the works, and both have the potential to take him from an unknown actor to a major name. His first movie, Everybody's Talking About Jamie, features Max in the title role and is expected to be released sometime in 2021. The project has already been getting a lot of attention because it features an openly gay character and was originally set to be released by Disney. His second project, The Loneliest Boy in the World will be released in 2022. It's not often that someone gets plucked from obscurity and thrust into stardom, but that's the exact path that Max is currently on. Keep reading to learn 10 things you didn't know about Max Harwood.
1. He's British
Max was born and raised in England and he comes from a very close-knit family that has been supportive of him throughout his acting journey. While finding international stardom can take years, Max has already achieved that thanks to the anticipation surrounding Everybody's Talking About Jamie.
2. He Has An Awesome Sense Of Style
Clothing is about much more than just following trends. What we wear can be an important part of our self-expression, and Max loves sharing his personality through his clothing. He has a great sense of style and he isn't afraid to try new things and wear bold colors and/or patterns.
3. He's Openly Gay
Max and Jamie may not be exactly alike, but they do have something in common: they're both gay. Max has been open about his sexuality for several years and he's grateful to have a platform that is providing some positive representation for the LGBTQ+ community.
4. He Studied At Guildford School Of Acting
Everybody's Talking About Jamie is Max's first professional role, but it doesn't mean that he's new to acting entirely. He's been performing in one way or another since he was a kid, and prior to being cast in Jamie, Max was studying at the At Guildford School Of Acting. He ultimately chose to leave after one year.
5. He Was Already A Fan Of Everybody's Talking About Jamie
Everybody's Talking About Jamie is actually based on a musical of the same name. During an interview with V Magazine, Max shared that he was familiar with the musical before he even knew there was a movie in the works. Once an opportunity came along for him to audition, he knew he couldn't pass it up.
6. He's A Fan Of Ru Paul's Drag Race
Although Jamie is a drag queen, Max had never dressed in drag prior to playing the role. However, he has always admired and respected drag queens. He loves to watch the popular competition show, Ru Paul's Drag Race and he actually used it to help him get into character.
7. He Likes To Write Music
Music is a very important part of Max's life and it's one of his favorite ways to express himself. In an Instagram post, Max said, "I find singing and writing at the piano so therapeutic." It's unclear if Max has any plans to pursue music as anything more than a hobby.
8. He Didn't Have An Agent When He Booked The Role In Everybody's Talking About Jamie
For lots of actors, getting an agent is the first thing they do when they decide they want to really get into the agency. However, things were a little different for Max. When he auditioned for Everybody's Talking About Jamie he was still in school and wasn't supposed to be auditioning for any professional gigs. At the time, he didn't have an agent or a manager. Essentially, he was just out there on his own doing his thing and hoping for the best.
9. He Hopes To Keep Playing Roles That Make People Think
Max is still very early on in his career, and there's no telling how things will pan out for him over the years. One thing he does know, however, is that he wants to continue to portray characters who challenge viewers to think and have meaningful stories to tell.
10. His Social Media Following Is Already Growing
Once a person finds success in the entertainment industry, online popularity is usually the next thing to follow. Although Max has technically not even been on anyone's screen yet, his fan base has started to grow rapidly. He already has more than 17,000 followers on Instagram and there's no doubt that number is going to grow once Everybody's Talking About Jamie is released.