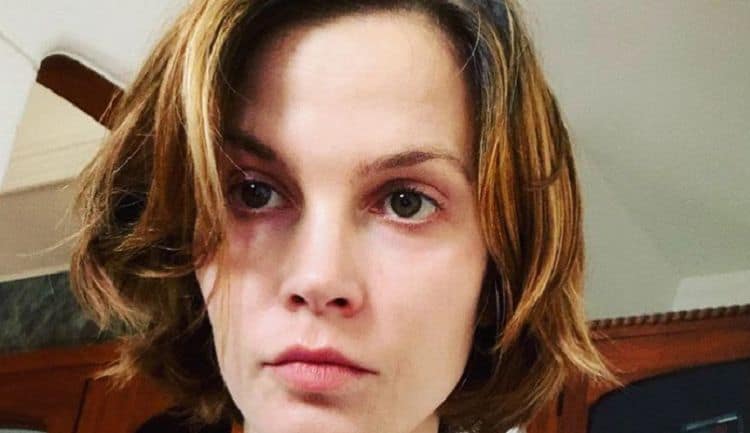 Some people are lucky to find their calling early in life, and Sylvia Hoeks is one of them. Between her good looks and engaging presence, there's no doubt that Sylvia was born to be a star. Since making her on-screen debut in 2005, Sylvia has become known all over the world for her work as an actress. She has built a solid resume that includes work in different genres, and she has shown that she has the depth to play a variety of characters. Many people will recognize her most from her role in things like Overspel and See. She is also in the process of working on a handful of other projects that will continue to further solidify her legacy. Here are 10 things you didn't know about Sylvia Hoeks.
1. She Started Her Career As a Model
Sylvia didn't grow up with plans of being in front of the camera, but that all changed when she was 14 years old. At that age, she was scouted by Elite Model Management which turned into the start of her modeling career. Her first gig was an appearance on the cover of Elle Girl Magazine.
2. She's A Formally Trained Actress
Even though she started off with modeling when Sylvia decided that she wanted to be an actress she knew that she had to do everything she could to sharpen her skills. She studied acting at Maastricht Academy of Dramatic Arts in the Netherlands. The school has a long list of successful alumni.
3. She Speaks Several Languages
Having the ability to speak more than one language is an invaluable skill. This is especially true for people who work in fields that have an international reach. In addition to speaking Dutch, Sylvia also speaks English, French, and German. She has also acted in these languages.
4. She Loves Fashion
Sylvia's focus has completely shifted from modeling to acting, but fashion is still very important to her. During an interview with As If Magazine, Sylvia said, "I love fashion and clothes because of their ability to help you transform. Clothes can actually make you feel better. If you had a fucked-up day, or if you don't feel good in your own skin you can put on a dress and red lipstick and feel completely different."
5. She's Adventurous
A lot of Sylvia's life revolves around acting, but she also likes to do other things. When Sylvia isn't working, she enjoys getting out and having fun. She isn't afraid to try new things and she doesn't back down from the opportunity for a good adrenaline rush. She enjoys doing things like going rock climbing, hiking, and traveling.
6. She Put On Over 10 Pounds Of Muscle For Blade Runner
When Sylvia was cast in the 2017 film Blade Runner 2049, she had to put a lot of work in to prepare for the role. She told Interview Magazine, "I worked out six hours a day, six days a week, to get 16 pounds of extra muscle. Then on Sundays I couldn't walk. But Luv will do anything to please her boss. So going into that struggle of training every day, I really found her motivation and her pain."
7. She Was A Shy Child
Sylvia is such a natural at what she does that it's hard to believe there was ever a time when she preferred to stay to herself. For much of her childhood, however, that was Sylvia's reality. She was very shy during childhood and she didn't come out of her shell until she started modeling.
8. She Loves Art
As a creator, acting may be her favorite art form. However, as a fan, Sylvia seems to prefer visual arts such as paintings. Her Instagram profile is full of photos of the work she enjoys. She seems to gravitate towards bold and unique pieces that are sure to catch people's attention.
9. She's A Dog Mom
Sylvia may not technically have any children, but she's a parent nonetheless. While talking to As If Magazine, Sylvia said, "I'm a huge dog lover. I've rescued dogs from different countries while I was filming. I've always wanted to keep them, but I have a rule that I can only have two dogs at a time. So, I've fostered a lot of them, but I have two dogs now that I rescued. Dogs help me stay in the moment, they have nothing but unconditional love to give."
10. Isabelle Huppert Is Her Favorite Actress
Not only is Sylvia a talented actress, but she's also a fan just like the rest of us. Sylvia is a big fan of Isabelle Huppert's work and she cites The Piano Teacher as one of her favorite performances from Huppert. One day, Sylvia would love to play the role of Huppert's character from the movie.
Tell us what's wrong with this post? How could we improve it? :)
Let us improve this post!