It's safe to say that her portrayal of Aaliyah in the 2014 Lifetime movie Aaliyah: The Princess of R&B shot her into the spotlight. The American actress and singer Alexandra Shipp has been gracing screens since 2009. Since that time, she's been in a handful of movies and TV shows — a few of them are quite prominent too.
Besides the Aaliyah biopic, the actress has been in Straight Outta Compton, the X-Men film trilogy, and the romantic comedy Love, Simon. Seeing as she's most recently been in the Barbie movie as "writer Barbie," it makes sense that people would want to know more about her. With that in mind, here are some interesting facts about her.
1. Alexandra Shipp Is A Cancer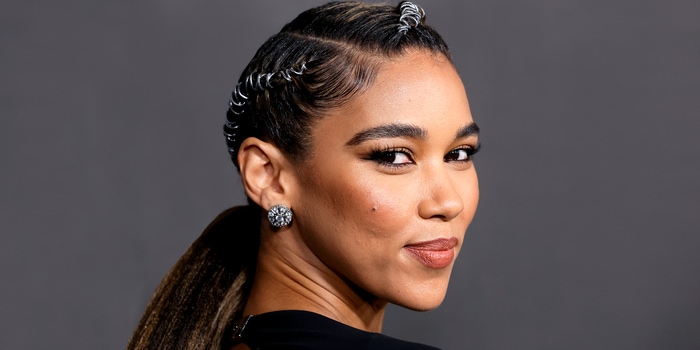 The star herself was born on July 16th, 1991, in Phoenix, Arizona, and that places her in Cancer territory. It's no surprise she went into acting as both her parents are artistically inclined. Her mother is a yoga instructor specializing in Kundalini yoga, while her father is a musician. Besides her, they also had her brothers James and Jordan Shipp. She also has a step-sister.
2. She Landed A Small Role In Alvin And The Chipmunks During Her Early Days
Alexandra Shipp made her debut in the acting world in 2009 when she appeared in a supporting capacity in the film Alvin and the Chipmunks: The Squeakquel. After that, she went on to play the character of KT Rush in the third season of Nickelodeon's mystery drama series House of Anubis. It's safe to say that her career kicked off properly after that.
3. Alexandra Shipp Used To Take Care Of Animals
The first few years in Los Angeles can be challenging for an up-and-coming actress, and that was the case for Shipp. Altogether, she found a solid source of income while working in a mobile pet grooming truck. Her job involved ensuring that celebrities like Denise Richards and Kate Hudson's furbabies looked as dazzling as they did.
4. She Identifies As A Part Of The LGBT Group
Coming out to friends and family is one thing, but coming out to the world is a whole other ball game. In a brave statement on social media, the actress shared that she identifies as a member of the LGBTQ+ community. The post further revealed that she didn't come out until she was 28 years old. Altogether, she regrets waiting that long to embrace herself to the fullest.
5. The Actress Has An Emoji Of Her Own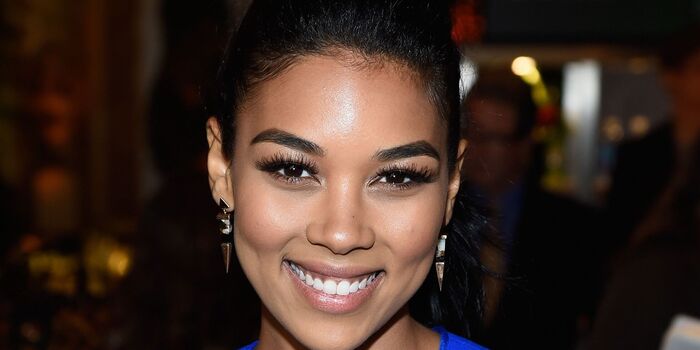 Playing a well-known comic book character is certainly a big deal in all circles. But, in this time and day, there's something even bigger —having your very own emoji! Well, that's pretty much what Shipp's star status has earned her. If you tweet with the hashtag #soelectric, you will see a miniature version of Storm with a mohawk appear in your message.
6. Her Favorite Batman Is Val Kilmer
With so many iterations of the caped crusader out there, everyone has their favorite one. As a fan of superhero movies, Shipp is completely conversant with the DCEU. In an interview, she admitted to adoring the Batman franchise with Val Kilmer as her favorite Batman.
7. Alexandra Shipp Learned Arabic For The X-Men Movie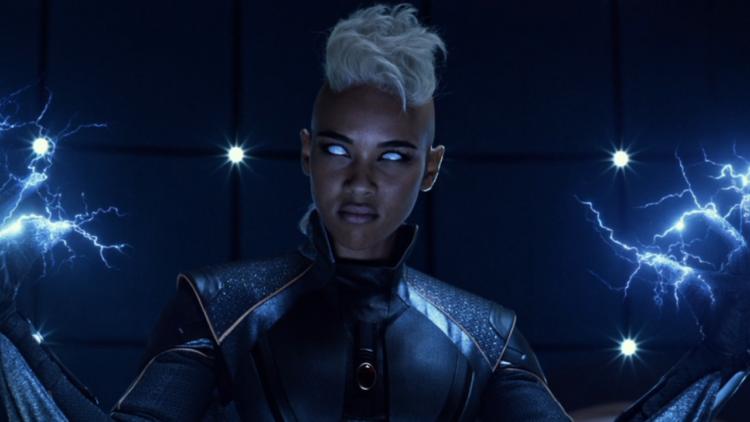 Most celebrities have to learn a whole lot for their respective movie roles. Some pick up a new accent while others learn a variation of martial arts. In Shipp's case, she had to learn a whole new language. She revealed, "The most difficult part was Storm having to speak Arabic. Because I was so focused on achieving perfection, I constantly reviewed her pronunciation. Every one of these, 'How do you pronounce this, how do you pronounce that?' I was particularly anxious about what others would think of me."
8. Aaliyah Taught Her To Be Sure Of Herself
While acting is practically 'playing pretend,' sometimes it's as real as can be. According to Shipp, her role in the Lifetime movie Aaliyah: The Princess of R&B taught her some tangible life lessons that she keeps near to her heart. According to her, she learned that "… Aaliyah's self-assurance, both in herself and in the music she created. It seems astonishing that she could have had such self-assurance at such a young age, given how young she was when she made her public debut. I wasn't like that at all, and Aaliyah simply didn't give a damn about anything. It's like, she is doing this, and this is who she is. Now, I'm working to do something similar to the music that I create. I have no more reasons to make excuses."