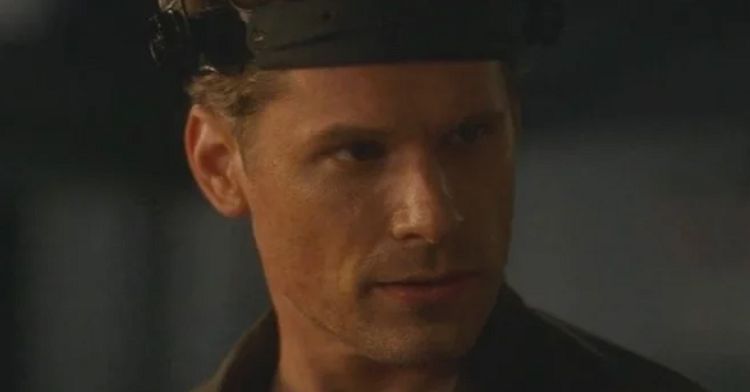 It's been almost 15 years since Matt Lauria made his first on-screen appearance, and a lot of things have changed since then. Matt got his first big break in 2009 when he was cast in the hit series Friday Night Lights. Not only did the role help introduce him to a wider audience of viewers, but it also allowed him to access other opportunities. In the years since Friday Night Lights, Matt has gone on to play prominent roles in several other successful series including Tell Me a Story and Kingdom. Most recently, he was cast in the new series CSI: Vegas, and people are loving seeing Matt take on a new role. Continue reading to learn 10 things you didn't know about Matt Lauria.
1. He Grew Up In Ireland
Matt Lauria had a very interesting upbringing. He was raised in the Washington D.C. area, but he moved to Ireland when he was about seven years old. Matt spent most of his childhood there before moving back to the United States for high school. He has lived in the United States ever since.
2. He Is A Formally Trained Actor
There's no denying the fact that Matt is a naturally talented actor, but he has also put lots of work into honing his craft. By the time Matt was a teenager, he decided that acting was something he wanted to take seriously. He went to college at the University of North Carolina School of the Arts where he earned a BFA in drama.
3. He Was A Friday Night Lights Fan Before Joining The Cast
When Matt joined the cast of Friday Night Lights, the show had already been successful for several years. Being a part of the show was a dream come true for Matt. During an interview with Collider, Matt said, " I was a huge fan of Friday Night Lights before I ever had the privilege of being on the show".
4. He Is Happily Married
Matt's career isn't the only area of his life where he's found lots of happiness. Things in his love life have also gone well. Matt has been married to a musician named Michelle Armstrong since 2006. It's unclear whether or not the couple has any children together.
5. He Is A Very Private Person
Even though Matt has been in the entertainment industry for more than a decade, he has never been the type of actor who relishes being in the spotlight. Throughout his career, Matt has proven to be a very private person, and very little is known about his personal life.
6. He Plays The Guitar
Acting may be what Matt is best known for, but it's not the only creative talent he has. His official bio for Friday Night Lights started that he is a "blues-rock guitarist". However, it doesn't appear that Matt is part of a band or has released any music of his own.
7. He Didn't Always Want To Be An Actor
Matt grew up in a very creative household, but becoming an actor wasn't always at the top of his priority list. In an interview with Cryptic Rock, Matt said, "…when I was around 12, I was forced to audition for the school musical because everyone was required to. I was really awful, but somehow I got an understudy in Alice in Wonderland for the March Hare. Then the real March Hare got really sick, I ended up being the March Hare, and I really loved it!"
8. He Is A Screenwriter
Matt has spent the majority of his career in front of the camera, but he's also interested in telling stories from behind the scenes. He currently has one screenwriting credit for a short film project called Welcome to the Lipstick Jungle which was released in 2008. More than likely, we'll see him do more from behind the camera in the future.
9. He Is A Positive Person
Maintaining a positive mindset isn't an easy thing to do, especially when you work in an industry that comes with lots of disappointment. Based on several interviews, however, it's clear that Matt is the kind of person who prefers to see the glass as half full. Having this kind of attitude has probably come in very handy throughout his career.
10. He Likes Playing Different Kinds Of Roles
There are plenty of actors who spend their entire careers within their comfort zone. Matt has never been that kind of actor, though. He enjoys playing different kinds of characters and he welcomes roles that give him the opportunity to show his versatility.