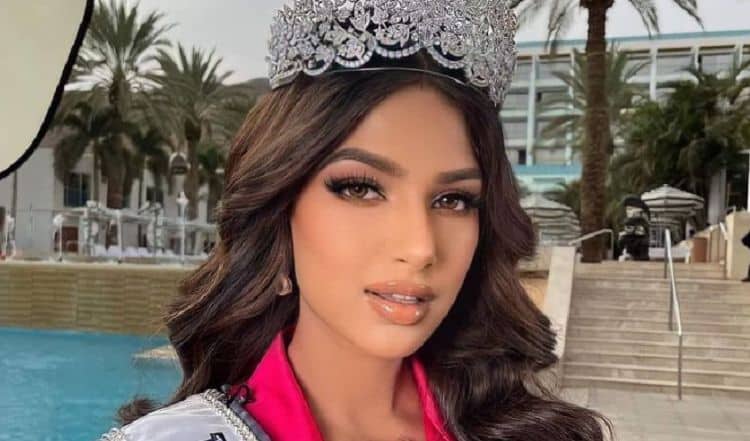 In what may seem like the blink of an eye, Harnaaz Sandhu has become known to people all over the world. The Indian beauty queen was recently crowned Miss Universe and she is ready to reign supreme. While it's easy for some people to dismiss her as just another pretty face, Harnaaz is so much more than that. She plans on using her time in the spotlight to show the world who she really is and raise awareness about things that are important to her. While she may only be Miss Universe for a year, I have a strong feeling that we're going to be seeing a lot more of Harnaaz in the future. Continue reading to learn 10 things you didn't know about Harnaaz Sandhu.
1. She's Experienced Bullying
It may be hard for some people to believe that Harnaaz was ever the target of bullying, but it's something she had to deal with in her younger years. When she was a pre-teen she faced bullying because many people felt that she was too skinny. As you can imagine, this took a toll on her mental health.
2. She Is A Very Positive Person
Harnaaz is the kind of person who isn't afraid of a challenge. No matter how hard things get, she always finds ways to keep moving forward. According to Times of India, she said, "Well, if you have a vision in your life, I think everything is possible. You just need to believe in yourself. I always made sure that no matter what kind of circumstance I am in or what life will have to offer me, I will achieve my goal."
3. She Wants To Get Into Acting
Within the next few years, Harnaaz hopes to branch out and break into the acting world. In another article from the Times of India, Harnaaz said, "I am a person who never plans life. But given a chance, I would love to be a part of it, because that has been my dream. I am an actor by profession, I've done theatre from the last 5 years. I have a vision of influencing people and breaking stereotypes of what women are and what they can be, and that can happen through acting."
4. She's Passionate About Women's Empowerment
Through her own experiences and those of the women around her, Harnaaz knows how difficult it can be for women to access opportunities and thrive in society. She hopes to use her platform to empower other women and inspire them to go after the things they want in life.
5. She Has A Massive Instagram Following
Even though being crowed Miss Universe introduced Harnaaz to millions of people, she already had a very solid fan base. She currently has almost 3 million followers on Instagram and there's no doubt that that number is only going to continue to grow in the coming years.
6. She Promotes Body Positivity
As someone who was bullied for their size, Harnaaz understands the importance of promoting positive body images and this is something she has become very passionate about over the years. She hopes to remind people that they should be comfortable in whatever skin they're in.
7. She Enjoys Doing Yoga
Harzaan is very serious when it comes to taking care of her body. In addition to following a healthy diet, she also likes to stay as active as she can. One of her favorite ways to exercise is by doing yoga. Not only does yoga have lots of great physical benefits, it's also great for the mind as well.
8. She's Been Raising Awareness About Cleft Palate
Harzaan is passionate about causing pertaining children, and something she has been especially serious about is educating others on clef palate in young children. She has been working with an organization called Smile Train India which helps raise money for surgeries.
9. She's a Fan Of Priyanka Chopra
At this point in her life, there are lots of people who consider Harnaaz to be a major inspiration in their lives. However, there are also lots of people who have inspired her. One of them is Priyanka Chopra who was crowned Miss World in 2020. Chopra is also well known for her acting career and for being married to Nick Jonas.
10. She's Adventurous
Don't let Harzaan's pretty face fool you into thinking she is this dainty person who doesn't like to have a hair out of place. That isn't the case at all. She is all about living life to the fullest and she loves a good adrenaline rush. She isn't afraid to step out of her comfort zone and try new things from time to time.