Alan Cumming, the ever-so-charming Scottish actor, possesses the remarkable ability to transform himself into any character. In fact, his mere presence in a movie or television show is bound to elevate it. Most roles he takes up exhibit the perfect blend of theatrical flair and mischievousness and have garnered several Emmy nominations. He first made his debut in 1984 in Travelling Man.
Cumming has since been no stranger to success and fame. Especially since he graces the screen as an undiminishable ball of energy. He's done several roles that resonate with all ages. Whether fans heard him voiceover Rumpledkiltskin in Courage the Cowardly Dog or saw him play the charismatic Eli Gold in The Good Wife, Cumming has several sides to him. Here are some top five roles of his career so far.
1. Nightcrawler in X2
In X2, the second installment of the X-Men film series, Cumming took up the role of Nightcrawler. His role as Nightcrawler is a pivotal moment in his career, especially given the underestimation he faced as an actor. Before X2, Cumming had mostly taken up roles in period dramas. Alan Cumming recalls his role as Nightcrawler as particularly challenging, given the extensive hours of makeup that he encountered.
Nightcrawler harbors the ability to mutate himself into a demon and can also teleport with the help of his adhesive hands and feet. While his character was supposed to have blue-black fur as in the Marvel comics, due to the complexity of making such a costume, the producers had to settle for blue skin alone. In the movie, Nightcrawler has deep-seated resentment towards the actions of William Stryker and instead finds solace in isolation. The movie focuses more on his tragic life than his playful characteristics. During the role, Cumming also put on a German accent and adeptly portrayed an authentic portrayal of Nightcrawler.
2. Young Frandsen in Sweet Land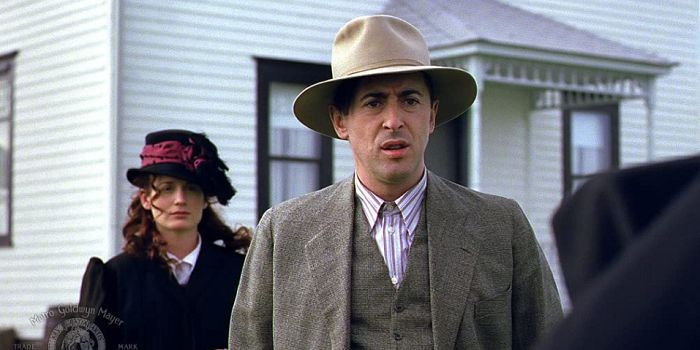 Along with taking up the role of Young Frandsen in Sweet Land, the movie was a landmark in his career since he also had a considerable role in producing it. The role helped Cumming portray himself as a more serious actor, given his rather fun roles in Spy Kids and Son of the Mask. A loose adaption of "A Gravestone Made of Wheat" by Will Weaver, Sweet Land, was Cumming's chance to engage with the production side of the film industry.
What most people may not be aware of is that Frandsen's character is, in fact, not in the short story at all. It was written especially for Cumming. In Sweet Land, Frandsen is the quirky, childlike man who befriends Olaf and Igne. He's got no money and nine kids to feed, and eventually takes on Igne into his farm since Igne and Olaf can't live together.
3. Brandon in My Old School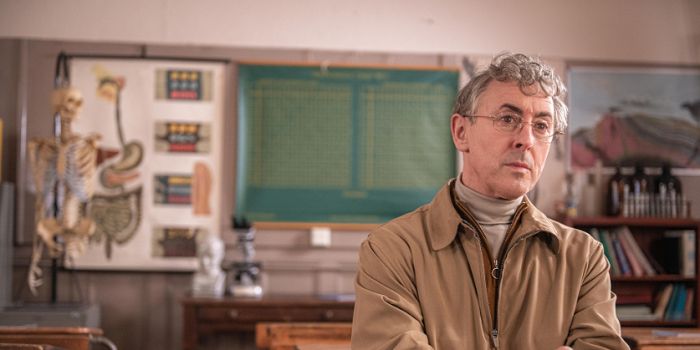 Cumming plays the role of Brandon in My Old School, which is one of the best true crime documentaries — based on a true story. Set in the 1990s, the movie centers around Brandon, a 30-year-old former student in the Bearsden Academy posing as a 16-year-old. Brandon has been deceitfully enrolled in a private school in Scotland and hides his true age and identity from the rest of the people enrolled in his class and his teachers. Despite his awkwardness, Brandon manages to make plenty of friends, takes victims of bullying under his wings, and introduces his classmates to retro music.
Unaware of people at his school slowly catching up on him, Brandon's web of lies slowly reveals. The film dives headfirst into the lives affected by his deceit and the harrowing consequences. What is of most interest is that Brandon Lee actually does the voice-over, with Cumming lip-syncing to it impeccably.
4. Fegan Floop in Spy Kids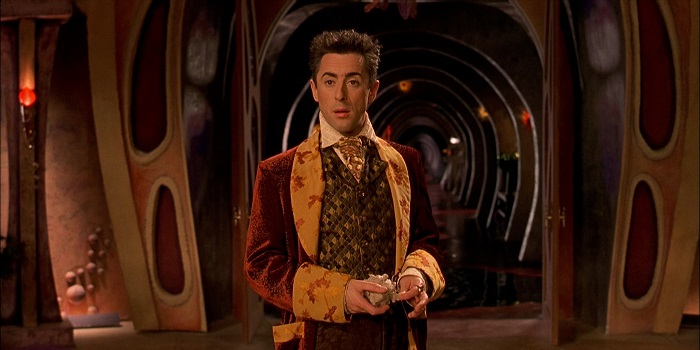 Robert Rodriguez's action comedy series Spy Kids stars Alan Cumming as Fegan Floop, a mischievous children's TV host of Foop's Fooglies. He becomes Carmen and Juni Cortez's main adversaries while they're on a mission to rescue their parents. Cumming's performance as Fegan Floop undoubtedly remains a standout in family movies and offers the perfect blend of charm and villainy.
Although initially made out to be an antagonist, Floop evolves through the series. In the subsequent films of Spy Kids, he emerges as an ally to the young heroes. His evolution from a villain to a hero demonstrates Cumming's brilliant versatility as an actor and proves that he alone could do justice to Floop's complex character. His wit, humor, and slight vulnerability have won him the place as one of the most memorable characters in family cinema to date.
5. Bernard in Second Best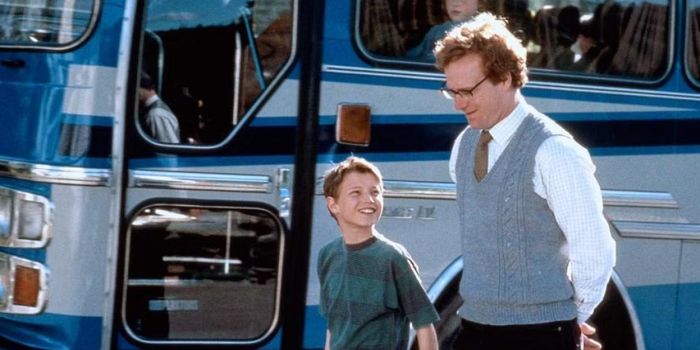 Released in 1994, Cumming plays Bernard in Second Best, a social worker who plays a pivotal role in the lives of the main characters, Graham and James. Graham is a Welsh postman who deeply longs for the birth of a son. He eventually adopts James, to whom Bernard serves as a social worker.
While Bernard doesn't take center stage in the story, his character supports the main characters during their journeys. Cumming's portrayal of Bernard proves his versatility in bringing characters to life with depth and authenticity despite not having the spotlight. Second Best remains one of Alan Cumming's highest-rated films in his career.
Tell us what's wrong with this post? How could we improve it? :)
Let us improve this post!