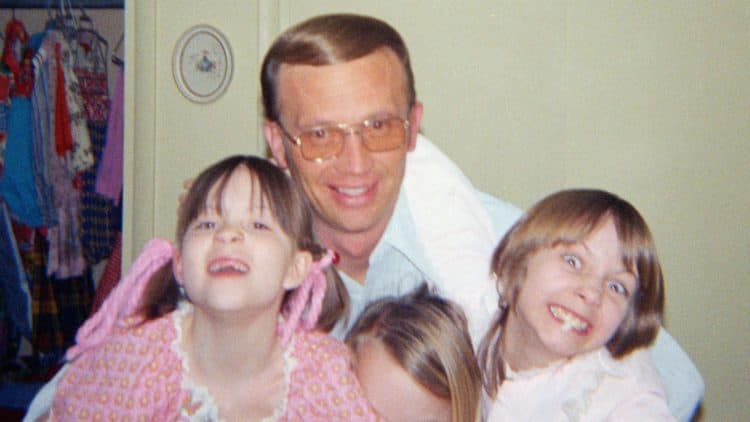 Netflix has a lot of true crime documentaries to sift through, which is great for those of us who love the thrill of watching a mystery unfold. From abductions to bank robberies to murders, there is something in this list to be enjoyed by just about everyone. As you binge through this list of the 10 best true crime documentaries on Netflix, you will be amazed knowing that all of these bizarre stories are true.
1. Abducted in Plain Sight
When we think of abductions, we tend to imagine a random monster appearing from the shadows and taking loved ones without a trace. But the documentary "Abducted in Plain Sight" shares the story of a 12-year-old girl who was abducted by a family friend after he charmed his way into their lives. There are multiple moments in this documentary that will make your jaw drop. As soon as you think the story is over, you realize that it has actually just begun.
2. American Murder: The Family Next Door
It seems like Shannan and Chris Watts have the perfect life on social media. They're an attractive couple with two children and one on the way. When Shannan and her children go missing, this case would gain national awareness in the USA. Chris Watts would publically beg for answers so that his family would be found and come home safely. However, it would soon come out, Chris had been hiding secrets that would shock the nation.
3. The Staircase
This is one of those cases where the more you find out, the more questions you have. Michael Peterson finds his wife dead at the bottom of a staircase. The police were shocked to find the scene, as it seemed hard to believe the manner in which she died could have been caused by a fall. Once the medical examiner determines that she had been beaten, Peterson would be the prime suspect in what was now considered a murder.
4. Captive
Imagine going about your ordinary day, only to find yourself held captive. Unfortunately, this would become the reality of the victims in the docuseries "Captive". Each victim shares their own account of what happened as they experienced the terror of being in the middle of hostage negotiations. Taking place in 8 different countries, each story is vastly different from the last.
5. The Disappearance of Madeleine McCann
Three-year-old Madeleine McCann goes missing from a holiday resort building as her parents were out with friends just 100 yards away. As more details emerge, a detective begins to believe that they actually played a part in her disappearance. The police end up leaking information to the press, causing a media frenzy. So, what really happened to Madeleine?
6. Confessions with a Killer: The Ted Bundy Tapes
Ted Bundy, one of the most notorious criminals, used his charm to lure in and kidnap, rape, and murder multiple women and girls during the '70s. In this docuseries, you will get to see footage and hear audio from the infamous Bundy himself as he analyzes his life and motives for murder. This four-part series is comprised of over 100 hours of shocking interviews with one of the most prolific serial killers.
7. Making a Murderer
Similar to "The Staircase", the two series within "Making a Murderer" will have you go back and forth on if you think the man convicted is actually guilty. Steven Avery was wrongfully committed and spent two decades of his life for a crime he did not commit. Shortly after gaining his freedom back, he is once again behind bars after he is accused of the murder of 25-year-old Teresa Halback. Some theorize he is guilty and is where he belongs, while others believe he was wrongly convicted once again.
8. Evil Genius: The True Story of America's Most Diabolical Bank Heist
Pizza delivery drivers typically have a pretty mundane day at work. However, one employee named Brian Wells would find himself with a bomb wrapped around his neck after arriving at an address for work. From there, he would be forced to rob a bank and deliver the money before the time ran out. Unfortunately, this would result in his death. After all of this, the story continues developing into an incredibly bizarre, shocking, and unbelievable case.
9. Tread
We all have different breaking points, but how many of us would take it as far as what happens in this documentary? A welder, who has finally had enough, quietly builds a bulldozer that he eventually uses to destroy homes, buildings, and businesses in his small Colorado town. This documentary shares the story of what pushed Marvin to his breaking point as well as footage of what took place.
10. Crime Scene: The Vanishing at the Cecil Hotel
Most true crime buffs have heard the story of Elisa Lam, a Canadian student who mysteriously vanished at the Cecil Hotel only to be found inside of a water tank. That's not all though. Prior to her disappearance, an elevator security camera captured footage that almost seemed paranormal. Elisa Lam isn't the only one to lose her life in the Cecil hotel. In fact, there may have been around 80 deaths in just this one hotel. This documentary shares accounts from the hotel manager, guests during Elisa's stay, and those who reported to the crime scene.