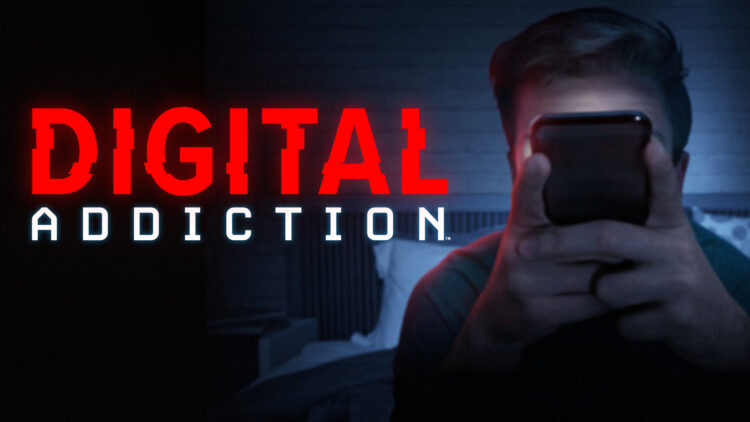 Over the years, technology has advanced in ways that have made all of our lives a lot easier. On the flip side, however, lots of people have also developed unhealthy relationships with their devices. From hours wasted scrolling on social media to people spending every waking moment playing video games, there are now many who believe that digital addiction is a real thing. A&E seeks to explore this in its new series Digital Addiction. As you can probably guess by the name, the series focuses on people who appear to be addicted to digital devices to the point that their daily lives are negatively impacted. Keep reading to learn 10 things you didn't know about Digital Addiction.
1. Each Episode Focuses on Two People
During each episode of Digital Addiction, viewers will be introduced to two people who spent a lot of time on their devices. This is nice because it allows people to get different perspectives in one episode and it also allows the show to share more stories over the course of the season.
2. It's Unclear How Many Episodes Season 1 Will Have
Oftentimes, when networks announce new shows they also include the number of episodes that will be in the season. However, we weren't able to find such information for Digital Addiction. However, the show will probably have somewhere between eight and 10 episodes since that seems to be the standard for many series.
3. The Show Doesn't Just Focus on People Addicted to Mobile Devices
When most people hear a term like digital addiction, they probably automatically envision people who are completely glued to their cell phones and/or tablets. While there are definitely people on the show who are addicted to mobile devices, the show also highlights people who are addicted to other things such as video games.
4. The Show Has A Connection to Intervention
A&E has a long history of having successful docuseries, and it's hoping that Digital Addiction will be the next one to join the list. The chances of that seem very likely since Digital Addiction is produced by GRB Studios which is the company that also produces the award-winning series Intervention.
5. The Show Features People of All Ages
Being addicted to electronic devices is something that people tend to associate with teenagers and young adults. However, one of the interesting things about Digital Addiction is that it doesn't just focus on a specific demographic. All kinds of people are featured on the show which helps show that anyone is susceptible to this kind of addiction.
6. The Show's Future Is Uncertain
Waiting to find out if a show you like is getting renewed is always a little stressful. Unfortunately for Digital Addiction fans, they're going to have to live with that stress for a little while longer. As of now, Digital Addiction has not yet been renewed for a second season. This isn't too alarming given the fact that the show is still very early on in its first season.
7. The Show Doesn't Have Any Social Media Profiles
Following a show on social media can be a great way to stay in the loop on updates as well as other content related to the show. Sadly, though, that isn't an option with this show. From what we can tell, the series does not have an official social media profile on any platform.
8. The Show Also Focuses on Recovery
It's important to keep in mind that Digital Addiction isn't just a show that follows people around and does nothing to help them. Similar to Intervention, Digital Addiction enlists the help of mental professionals who suggest treatment plans to help people learn to navigate their addiction.
9. Viewers Have Mixed Reviews
On the surface, a show like Digital Addiction probably seems like it would appeal to a lot of people. After all, spending too much time on an electronic device is something that most people can relate to. However, the show has gotten a lot of mixed feedback. While some find it entertaining, others feel that it's missing something. In a review on IMDB, a user named Grammar Matters wrote,
"This 'documentary' is shown in a cheap tabloid exploitative style and has a Maury Povich feel to it. It gave me the feeling of exploiting internet addicts for entertainment and grabbing attention the with portraying idiotic people. I had to stop watching this trash. It's all about entertainment by seeming to make fun of these addicts. Totally unpleasant to watch."
10. The Show Also Shows The Impact These Addictions Have on Loved Ones
While the person with the addiction is always the focal point of the episode, the series also explores how a digital addiction can impact a person's relationships with loved ones. Some people are so attached to their devices that they completely ignore the people who are around them in real life.
Tell us what's wrong with this post? How could we improve it? :)
Let us improve this post!