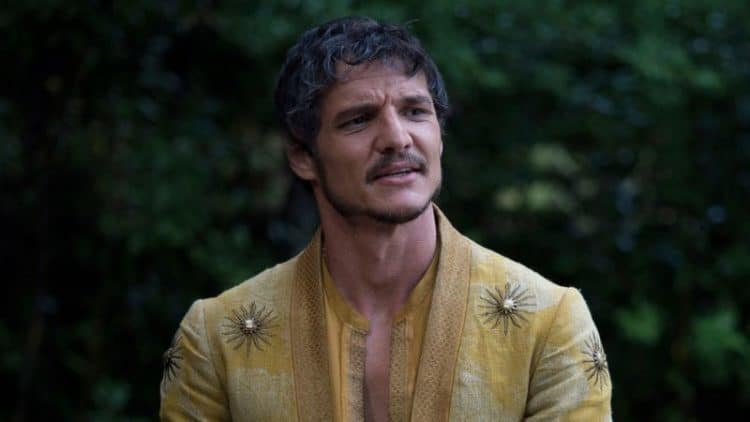 Does anyone else think that Pedro Pascal is kind of perfect to play the role of Joel in the HBO adaptation of The Last of Us? Since his time in The Mandalorian and a few other roles that he's taken on it's kind of evident that he knows how to play the part of someone that's had to endure tragedy and loss on a scale that would ruin most people, and that's a big reason why he's definitely perfect for this role. Coming off of his role as Din Djarin in The Mandalorian it's kind of obvious that he can play the part of someone that's lost just about everything and is a strong but questionable character at times. If anyone knows the story of The Last of Us they'll know that Joel is someone that has had to make hard choices in his life and has had to suffer along the way for the choices he makes every now and then. The story, set in 2013 and twenty years after the fall of humanity to another virus that turns people into deranged and violent individuals, is one that traverses the same kind of paths that a lot of similar stories take, but is popular largely because of this and because of the differences that have been created to make it stand out. When one gets right down to it there are a lot of stories that travel in this direction, but all of them have something that appeals to those that enjoy them.
The downside of course is something that may or may not happen since video game adaptations don't always end up going the way that people expect, especially when it comes to those that know the game inside and out and want to see everything happen the way they remember it in order to keep with the source material in an effort to appease the fans. A lot of video game movies have failed to do this for one reason or another, and it's easy to think that it might happen this time, but the hope is that we'll see something a little more accurate and without as many twists and turns that a director will want to put in simply because it's their vision. One thing that tends to go wrong with a lot of adaptations of this nature is that the director will think that they know better and will veer away from the source material in an effort to give the fans the kind of movie that the director feels is needed, thereby giving their own take on things. While it's perfectly okay for a director to have a vision of how to do things, one mistake that too many make is that they don't take into account what the fans want, and this is important since it's the fans that tend to make or break a movie or a series, especially since they're the ones that are bound to watch a project well ahead of everyone else and possibly comment and report about it to others when it's time to tell whether or not it's really worth watching.
Given that this is going to be a series and not a single movie though it should be far easier to adapt the actual story and take things as they are instead of mangling them as many movies appear to do. The effects of a game are usually subject to change in a series or movie simply because in various games they wouldn't make sense when being translated, but otherwise, it feels as though the story and the practical elements of the game should be easy enough to adhere to since in The Last of Us there isn't a whole lot of effects that wouldn't be able to be recreated for a TV series. Right now it feels as though casting is one of the bigger concerns as the project is expected to release in late 2021 or early 2022. That kind of timeframe makes it sound as though things are about ready to get going and could already be moving towards a more serious stage. However, there is a concern when it comes to the fact that The Mandalorian season 3 is to be expected at some point as well, and Pedro Pascal is a very busy man at this time since his star has been on the rise for a while and doesn't show any signs of dimming anytime soon. But it's been made clear that The Last of Us will take priority, but it's also been stated that does plan to film a few different roles this year as a lot of fans are looking forward to seeing him appear as he has been for a while. So far he's become quite the star, but if The Last of Us is a success it's easy to say that he might be on to bigger and better things eventually.