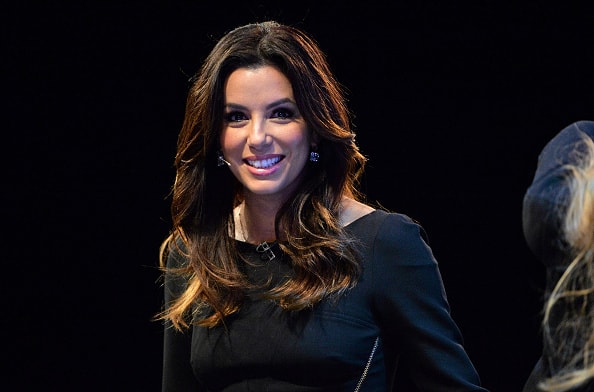 The daytime soap opera genre is slowing dying out. Series like All My Children and One Life to Live were cancelled a few years ago to pave the way for talk shows that are less expensive for the ABC network. Additionally, NBC decided to cancel Passions in 2007 to make room for another hour of the successful morning news program The Today Show. Before the all these shows were taken off the air, they were able to produce some successful actors that can be seen on many of our favorite prime-time television programs, including some major current hits like FOX's Brooklyn Nine-Nine and The Following. Here are some soap opera actors that made the move from daytime to prime-time.
Melissa Fumero from Brooklyn Nine-Nine
Melissa Fumero has been playing the uptight Detective Amy Santiago and possible love interest of Detective Jake Peralta on Brooklyn Nine-Nine since the show premiered in 2013. Fumero got her big break starring as Adriana Cramer on the soap opera One Life to Live in 2004. She stayed with the show as a series regular through 2007 and would appear periodically through 2008. She even made two appearances on All My Children playing the same character. Fumero would come back in 2010 and be featured in a 15-episode story arc. In 2007, she married her One Life to Live co-star David Fumero.
Josh Duhamel from Las Vegas
Before starring in the blockbuster Transformers' movies as William Lennox, Josh Duhamel portrayed Danny McCoy for five seasons on the NBC drama Las Vegas. Prior to that, Duhamel got his break on the soap opera All My Children playing Leo du Pres from 1999 to 2002. He was nominated for two Daytime Emmy Awards in the category of Outstanding Supporting Actor in a Drama Series. Duhamel would make a special appearance on the soap opera in 2011 reprising the role he had vacated nine years prior. Duhamel is currently filming the television series Battle Creek starring Kal Penn and created by Breaking Bad's Vince Gilligan.
Kelly Ripa from Live! with Kelly and Michael
Kelly Ripa has had quite the exciting career in television. Ripa was cast as Hayley Vaughn on All My Childten in 1990. Prior to this, Ripa was a dancer on the series Dance Party USA. Ripa would stay with All My Children for 12 years until 2002. She would reprise her role in 2010 to help celebrate the 40th anniversary of the soap opera. While working on the show, Ripa met her future husband Mark Consuelos. The two have been married since 1996 and have three children together. Ripa pulled double duty for two years working on Live! with Regis and Kelly and All My Children at the same time. In 2003, Ripa starred in the comedy Hope & Faith alongside Faith Ford for three seasons on ABC.
Sarah Michelle Gellar from Buffy the Vampire Slayer
Sarah Michelle Gellar had appeared in several movies and TV shows before she was cast as Kendall Hart on the soap opera All My Children in 1993 at the age of 16, but that was the role that got her noticed. In 1995, Gellar received a Daytime Emmy Award in the category of Outstanding Young Actress in a Drama Series for playing the long lost daughter of Erica Kane, who is played by Susan Lucci. This would be the same year that she would exit the show. Gellar would return to All My Children in 2011 before the show ended in September. She played a patient at Pine Valley Hospital who saw vampires before they became trendy. Gellar was most recently on Robot Chicken, an animated series that she regularly lends her voice to and is created by her close friend Seth Green.
John Stamos from Full House
John Stamos has appeared in many television shows after Full House ended in 1995. He has played Dr. Tony Gates on ER, Dr. Carl Howell on Glee, and as Connor McClane on the final season of Necessary Roughness. Stamos got his break playing Blackie Parish on the ABC soap opera General Hospital in 1982. He remained on the show through 1984 and was even nominated for a Daytime Emmy Award. He would appear in two short lived series after exiting General Hospital before landing the role of Jesse on Full House. Demi Moore appeared on General Hospital alongside John Stamos as Jackie Templeton from 1981 to 1984.
Kevin Bacon from The Following
Kevin Bacon starred in a few movies such as Animal House and Friday the 13th before scoring his soap opera gig. Bacon was the second actor to take on the role of teenage bad boy T.J. Werner on Guiding Light. The character was quite the troublemaker and was an alcoholic. He would star on the drama from 1980-1981, with his last appearance being on Christmas Eve. Three months after his departure from Guiding Light, the comedy drama Diner hit theaters and two years later he would once again play a troubled teen in the popular movie Footloose. The third season of The Following will begin airing in March.
Eva Longoria from Desperate Housewives
Shortly after Eva Longoria received her Bachelor's Degree in Kinesiology from Texas A&M Univeristy-Kingsville, she landed her first television role on the nighttime soap opera Beverly Hills, 90210 for one episode as a Flight Attendant in 2000. This would lead to an appearance on General Hospital for one episode as a lookalike to the popular character Brenda Barrett. From 2001 to 2003, Longoria played Isabella Brana Williams on the soap opera The Young and the Restless. After her two year stint, Longoria was a series regular on Dragnet. Thankfully, the show was cancelled after one season and Longoria was cast in the popular series Desperate Housewives.
Kelsey Grammer from Frasier
Kelsey Grammer spent 20 years playing Dr. Frasier Crane on both Cheers and Frasier. The actor played another doctor on a soap opera. Grammer portrayed Dr. Canard on Another World and was actually playing both roles from 1984-1985. Additionally in 1979, Grammer appeared in one episode of the soap opera Ryan's Hope. He played a waiter. Grammer will be starring in the television mini-series Killing Jesus, which is slated to come out later this year.
Who is your favorite TV star that got their big break on a soap opera? Let us know in the comments section below.
Photo by: Brendan Moran / SPORTSFILE via Getty Images