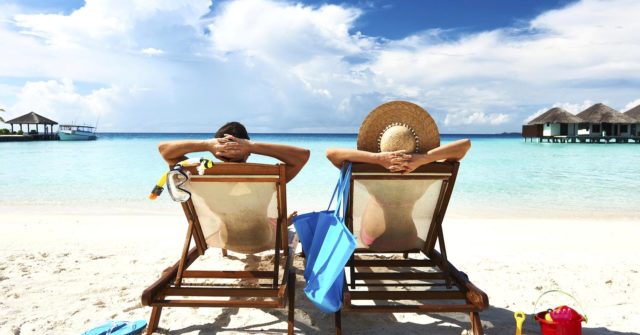 The reason you should give HGTV's show How Close Can I Beach? a try is simple, it's a fun show that you might get a kick out of. Plus it's a dream of many to end up by the beach or perhaps right on the beach with their dream home. The only issue there, to start with, is that beachfront property is usually immensely expensive. For many people property near a beach is a highly desired thing and as a result folks will be asking far more than the home is probably worth, and you'll end up seeing people pay hundreds of thousands if not millions of dollars for something that further inland could be much cheaper. In short they're paying for the beach access.
With some of these shows it's also fun to note the reaction of the individuals when they attempt to get what they want but then one thing is out of whack and it ruins the whole deal. That's when some people tend to scratch their heads and think that this can't be real since getting a good deal on a home near the beach should kind of eliminate any petty concerns about a home. For instance if people walk into a home and don't like the color. Paint the house. Renovate, take out what you don't like or learn to live with it. Folks are just amusing to watch on these shows since you have to wonder if they're being honest and real or if they're just playing it up for the show.
Another fun thing to do is to surmise that living by the beach is all well and good depending upon where this beach is and what kind of climate it's in. The only inherent problem with living near the beach, besides the fact that sand tends to get everywhere, is that on some coastlines storm season can be very tricky. These shows won't typically display what it's like during storm season, but on some coastlines it becomes kind of an issue when winds that are moving at around 60 mph average are slamming into your home unabated since there's nothing to slow them down. Even the most well-constructed home is bound to suffer a bit during storm season, as beach homes tend to get the weather first and worst at times.
Funnily enough that's not what people worry about. They worry about color, about carpet, and about anything and everything that should seem kind of trivial when it comes to owning their dream home on the beach. Perfection is something that is continually sought no matter that just being by the beach is something that many people would give a body part for, metaphorically-speaking. This show is really a chance to see some nice homes, some great areas, and to kind of laugh at those people that decide they want to be super picky when they can pick and choose among homes that many people will never be able to afford. The laughter kind of takes the sting out of it just a bit.