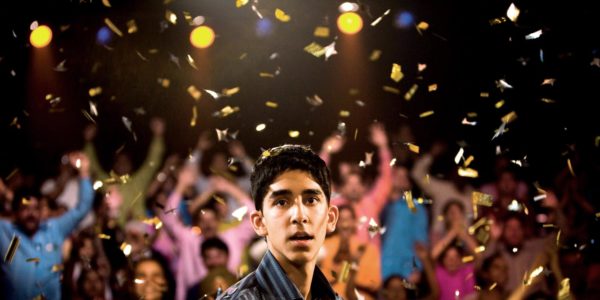 Just as we promised you the last time around, we are back again with yet another episode from our series Top 10 Events This Day in Movie and Television History. This time around, we bring to you an interesting list of events from the film and television industry that went down on January 8 through the years. From famous births that impacted these industries with remarkable performances to film releases that offered audiences thrilling rides through well-crafted storylines, there's quite a lot of drama in here! So, go ahead and get going on the collection we've brought you, and enjoy the memories!
10. January 8, 1910: Richard Cromwell of Jezebel Fame is Born
Born on January 8, 1910, as LeRoy Melvin Radabaugh, and also known as Roy, Richard Cromwell was one of the most dashing leading men when sound was just making its presence known in the film industry, and with his acting skills, made quite an impact in quite a few movies. Some of the most popular titles that showcased his skills as an actor include Jezebel, The Lives of a Bengal Lancer, and Young Mr. Lincoln. Working odd jobs even as a teenager to support his family, Richard studied at the Chouinard Art Institute before moving on to the California Institute of the Arts and was pretty well-known among stars as a mask maker and oil painter. His shop in Hollywood had quite a few regulars like Greta Garbo and Joan Crawford and collecting his works was quite the trend too. It was completely unintentional that Richard took to the movies when after competing with thousands of others who had audited for the role, won a role in Tol'able David. This began his career in movies, and aren't we thankful for it!
9. January 8, 1978: All Creatures Great and Small Debuts on BBC
When veterinary surgeon Alf Wright wrote his books under the pseudonym of James Herriot, he must have never imagined that his stories would one day find new life in the form of a television series. But that's exactly what went down at the BBC when they decided to create the series All Creatures Great and Small. The comedy-drama series was created by Bill Sellars and was majorly based on two of Herriot's works If Only They Could Talk and It Shouldn't Happen to a Vet. With the lead role played by Christopher Timothy and a supporting cast made up of several actors such as Robert Hardy, Peter Davison, Carol Drinkwater, and more, the series proved to be quite a hit with the English audience. A total number of 90 episodes kept audiences entertained for several years and every episode across the three series was 48 minutes in length. At the height of its popularity, the series clocked an audience of twenty million viewers and proved to be one of those shows that created genuine memories in the lives of people.
8. January 8, 1987: Cynthia Erivo of The Color Purple Fame is Born
Born on January 8, 1987, in Stockwell, London, Cynthia Erivo is a well-known performer who acts, sings, and writes songs, and has to her name some notable achievements and awards. And while she is best known for the numbers she belts out in various genres including R&B, urban contemporary, soul, gospel, and Broadway, she is also an equally prolific actor. Thanks to her multiple talents, she has notched several top-tier awards including a Daytime Emmy, a Grammy, a Tony, as well as nominations for two Academy Awards, two Golden Globe Awards, a Screen Actors Guild Award, and a Primetime Emmy Award. Some of her most famous works include The Color Purple, The Umbrellas of Cherbourg, Widows, Bad Times at the El Royale, Chewing Gum, Genius: Aretha, and Harriet.
7. January 8, 1993: El Mariachi, Film with the Lowest Budget to Cross $1 Million, Makes Its Debut
Never before have two people got together and created more history than when Robert Rodriguez and Carlos Gallardo got together to create the historical independent neo-Western El Mariachi. As it turned out, this was only the beginning of a triad that eventually came to be known as the Mexico Trilogy. The other two titles were Desperado and Once Upon a Time in Mexico. The film was such a huge hit that it even made it into the Guinness Book of World Records as the film with the lowest budget to notch more than $1 million at the box office. The film is extraordinary for other reasons too. Robert almost singlehandedly carried off all the major responsibilities for the film including taking on the roles of director, writer, co-producer, cinematographer, and editor. The other producer on the project was Carlos! It is indeed a work of passion that found an audience that appreciated the finished product and as films go, El Mariachi is indeed a great one to watch!
6. January 8, 1999: Roger Ebert Reviews A Civil Action
There were film fans who would walk into a theater on a whim and then there were fans who waited for their favorite film reviewers to pass their judgment and only then decide on whether a trip to the theater was worth it. For the latter, the opinion of famous critics like Roger Ebert certainly mattered a lot. And it was on January 8, 1999, that Roger wrote a review for A Civil Action. The verdict? After a detailed synopsis of all that was right and wrong with the movie, the critic awarded the film three and a half stars, and considering Roger's usual habit, this was indeed a generous helping of stars. Directed and written by Steven Zaillian, the movie was based on a novel by the same name written by Jonathan Harr. Led by an impressive lineup of stars including John Travolta, Robert Duvall, James Gandolfini, and others. Made on a budget of $75 million, the movie only managed to gross $56 million at the box office, proving that Roger's critical review wasn't that far off after all.
5. January 8, 2005: Rapper and Actor Nas Weds R&B Singer Kelis
Nas, born Nasir bin Olu Dara Jones, and Kelis, born Kelis Rogers, tied the knot on January 8, 2005, dating for a year and then getting engaged in 2004. The couple had met at a party at the MTV Video Music Awards in 2002. The marriage was far from a happy one though, with Kelis opening up later how Rihanna's decision to bring out in the open issues of domestic violence while she was with Chris Brown was the basis for her own move to seek divorce from Nas. Labeling her relationship as one that endured both physical and mental abuse, Kelis was seven months pregnant when she sought a divorce. Despite the trouble they faced after marriage, Nas and Kelis made quite the couple when they were engaged and had quite a few fans waiting for the duo to tie the knot. Well, this one surely did not end well and left behind several disappointed fans who believed that the talented couple would go a long way together.
4. January 8, 2008: 34th People's Choice Awards is Held
Hosted by the inimitable Queen Latifah, the 34th People's Choice Awards was held at the Shrine Auditorium in Los Angeles on January 8, 2008. The show was a unique one because instead of the usual melee of stars that took to the stage, this one only had winners interacting with audiences through pre-taped segments because of a strike that was going on at the Writers Guild of America. Despite the quirky twist, the lineup of stars that won awards and shows and movies that notched accolades remained noteworthy. Some of the movies that made headlines included Harry Potter and the Order of the Phoenix, The Bourne Ultimatum, Pirates of the Caribbean: At World's End, Becoming Jane, Knocked Up, and Shrek the Third. Television shows that made a splash included Samantha Who?, Stargate Atlantis, Two and a Half Men, House, The Simpsons, Moonlight, and Deal or No Deal. Some of the most popular stars that won awards for movies, TV shows, and music included the late Robin Williams, Keira Knightley, Patrick Dempsey, George Clooney, Brad Pitt, Joaquin Phoenix, Katherine Heigl, Drew Barrymore, Reese Witherspoon, Ellen DeGeneres, Johnny Depp, Matt Damon, Gwen Stefani, Justin Timberlake, and Chandra Wilson.
3. January 8, 2009: Slumdog Millionaire Makes a Splash at the 14th Critics' Choice Movie Awards
The Santa Monica Civic Auditorium in California came alive on January 8, 2009, to celebrate filmmaking brilliance at the 14th Critics' Choice Awards. And while there were a host of celebrities and movies that took to the stage to accept awards after being nominated in categories with other stalwarts and outstanding works, the one movie that seemed to sweep the show was Slumdog Millionaire. The Danny Boyle directed extravaganza notched a series of awards that by the end of the night, racked up to a cool six. What one did not understand, however, is that while the movie not only shared the number with two other works, Doubt and The Dark Knight, and the leading movies of the night with eight awards each were actually Milk and The Curious Case of Benjamin Button, how was it that this movie seemed to be making all the waves! Well, our best guess is that it was because this one took away all the top-notch awards including Best Director, Best Picture, Best Young Performer, Best Writer, and Best Composer, among others. Other movies that made headlines apart from these toppers of the night included Tropic Thunder, The Wrestler, Waltz with Bashir, WALL-E, Man on Wire, Stealing America, Vote by Vote, The Reader, and Rachel Getting Married.
2. January 8, 2016: The Revenant Enjoys a Wide Release Across the US
The Revenant, more than anything else, proved to be the end of a long wait of Leonardo Di Caprio fans who just couldn't understand why their favorite actor just wasn't able to grab a win at the Academy Awards despite a lifetime of scintillating performances. Well, this one proved to be the final frontier for an Oscar win, but there was, of course, a lot more to the movie too. Directed by Alejandro Inarritu and based on the novel by the same name written by Michael Punke, the movie was quite a hit at the box office. Made on a budget of $135 million, the worldwide collections for the movie were a cool $533 million, making it one of the highest-grossing films in recent times. on the awards front too, the film did quite well for itself, with 12 nominations at the Academy Awards and three wins, and three Golden Globe Awards and five BAFTAs. In addition to the Academy Awards, Leonardo himself bagged several awards as Best Actor including the Golden Globe Award, the Screen Actors Guild Award, the BAFTA Award, and the Critics' Choice Award for the year. Released in select theaters on Christmas Day, 2015, the film enjoyed a wider release across theaters in the US on January 8, 2016.
1. January 8, 2017: The 74th Golden Globes Awards Ceremony
Some of the most brilliant actors and artists from the film industry made their way into The Beverly Hilton in California on January 8, 2017, to celebrate cinematic and television excellence for the year 2016, and boy, was the lineup an impressive one! Some of the movies that made an impact and took home awards included Moonlight, La La Land, Manchester By The Sea, Elle, Nocturnal Animals, Fences, and Zootopia. La La Land led the night with the most number of wins of seven trophies while Moonlight was a close second with six wins. Manchester by the Sea took home 5 trophies while Florence Foster Jenkins and Lion each grabbed four trophies each. Hacksaw Ridge, Hell or High Water, Nocturnal Animals were up there with three wins each too while a long lineup of movies took home the rest. Television wasn't far behind either with some brilliant shows including The Crown, Atlanta, Goliath, Black-ish, The Night Manager, and The People v. O.J. Simpson: American Crime Story, winning their share of awards. Some of the celebrities from movies and television who took to the limelight to take home their trophies of the night included Ryan Gosling, Emma Stone, Isabelle Huppert, Casey Affleck, Viola Davis, Aaron Taylor-Johnson, Billy Bob Thornton, Claire Foy, Donald Glover, and Tracee Ellis Ross.
In a Perfect World, We'd Be Able to Go On Forever!
But since we don't live in one, we will have to draw the curtains on this list. We hope you enjoyed this particular episode of our series Top 10 Events This Day in Movie and Television History as much as we did putting it together. And now that we're done with this list, we'll get cracking on the next one, so watch this space and keep your eyes peeled for some more interesting lineups of events from the movie and television industry!
Tell us what's wrong with this post? How could we improve it? :)
Let us improve this post!