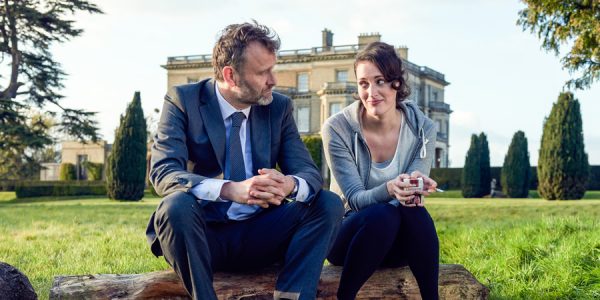 Fleabag sounds like a rather depressing name for a sitcom but in reality it's a comedy. The premise is about a young woman attempting to navigate her way through life in modern-day London. As comedies go it's fairly edgy but in a way that will make you bust up laughing just because it's the only acceptable reaction at the time. Did that sound bad? It wasn't meant to. If you enjoy busting up because something seems so messed up then this is definitely the comedy for you. If not then there's always Fuller House or reruns…
Anyway moving on.
Fleabag is funny of the type that seems so wrong that laughing is the only thing you can do because otherwise you might experience one of those really weird, awkward silences that turns into absolutely nothing but more awkward silence. Laughter is so much more fun because it's like you get the joke and are fully on board with the subject. That way you can at least pretend to be enjoying it even if you don't really get everything that's going on.
That is how the show feels from the trailer anyway, like the characters and the viewers should understand every single thing that is happening and yet there's still a disconnect somewhere that makes it hilarious while at the same time kind of frustrating. And that's what makes the funny. It used to be that English comedy seemed rather dry and way too dominated by a sense of logic that just doesn't belong in comedy. Then it became flat out goofy and utterly hilarious without a point, and then finally, here and now, it's joined the mainstream while still keeping its original edginess so as to distinguish it from other comedies.
One thing I have to note, do all English folk smile so broadly with their teeth showing? Seriously I know it's not so but some of them seem to smile so wide that the impression is more like a shark showing its next victim just what's going to be sinking into them in a short while. That's a weird analogy I know but it's what came to mind. But moving on from that it also seems that life in England, according to this show, is not so different from life in America, other than the fact that if you dare said that to anyone it might be taken as a major social faux pas. Remember, a lot of the English still seem to think that the Revolutionary War was a giant temper tantrum that created America.
But in truth the show seems like a very modern and upbeat take despite the fact that the female lead is at times feeling a bit out of sorts. Navigating life in any modern part of the world can be a bit tricky, especially when it comes to dating, falling in love, and meeting people on the spur of the moment.
Look for Fleabag season 2, which has been green-lighted, to be appearing in 2019.
Photo via Buchan/Variety/REX/Shutterstock
Save