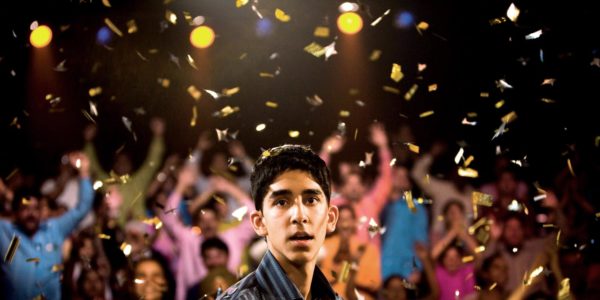 Originally scheduled to be a direct-to-DVD feature, Slumdog Millionaire was one of the most shocking commercial and awards successes of the early 2000s. Directed by Trainspotting and 28 Days Later director Danny Boyle, the film stars a bunch of newcomers including Dev Patel (The Green Knight, Lion) and Freida Pinto (Immortals, Hiillbilly Elegy), which centers around Jamal Malik, who goes on the Indian version of "Who Wants To Be A Millionaire" to hopefully win back his one true love. The flashbacks show the 18-year-old's rough life in Mumbai. In addition to being a financial success, Slumdog beat out The Curious Case of Benjamin Button, Frost/Nixon, Milk, and The Reader to win the prestigious best motion picture Oscar. For a film featuring an unknown cast, this was an outstanding feature; however, was it truly deserving of its 2009 win? Let's look back at Slumdog Millionaire.
When it comes to films, they're all subjective. Not everyone is going to love one film in particular. I've met a few people that actually hate, The Godfather, one of the most beloved franchises in history; however, a good film is a good film, regardless of one's opinion. After all, would you give an Academy Award to 50 Shades of Grey, even if you absolutely loved that nonsensical trash? Point is, opinions differ on who should've walked out with the best picture Oscar in 2009; however, there's no denying that Slumdog Millionaire is an incredible movie. What makes it's stand out is that it's fresh and original, even over 10 years from now. Granted, being original doesn't automatically mean that a movie will be great (I'm looking at you In Time); however, the true heart of the film is the amazing script.
Having flashbacks can often ruin a film. These moments could slow down the momentum or even muddle the narrative but writer Simon Beaufoy cleverly uses the flashbacks to propel the plot forward and unravel an interesting and compelling story around Jamal's upbringing. It's rare to get a film like this that focuses on a different part of the world. This isn't about war or terrorism, it's essentially a love story, though not one in a traditional sense. Dev Patel perfectly fits the bill as the meek and coy Jamal Malik. It's not just Patel's acting, but his body language that helps sell the character. Throughout the 1 hour and 56-minute runtime we're cheering for the young kid that we've been able to connect with because it never feels that Patel is giving a performance. His character is scripted as a massive underdog, growing up in poverty and just scaping by following the tragic loss of his mother. However, it isn't just Patel perfectly embodying Jamal as the younger versions of the character does an excellent job carrying the film whenever he's onscreen. Every moment of pain, heartache, or happiness can be felt because Tanay Chheda and Ayush Mahesh Khedekar convey the weight of their emotions effortlessly.
The fact that this was even considered to be direct-to-DVD is laughable because Slumdog Millionaire is a great-looking film. Another standout in the movie is Malik's brother, Salim. While there are times where you want to punch him in the face (and rightfully so), you understand the point of view of his character's perspective. Salim pulling a gun on his brother was an emotionally charged scene that was heart-breaking but being tough was Salim's way of trying to survive the cruel world that he seemingly can't escape. His redemption of setting Latika free was a great end to his character, even though his fate was finalized with bullets. Again, Danny Boyle's direction of each version of the character remains top-notch. The themes of Slumdog Millionaire leave the film lingering with intriguing questions until the credits roll. Granted, you likely guessed that Jamal was going to win the entire "Who Want To Be A Millionaire" Show; however, the script throws enough curveballs to make audiences second guess whether he'll truly see his long-lost love ever again. The Curious Case of Benjamin Button, Frost/Nixon, Milk, and The Reader are all good films; however, a story showcasing a different culture and a diverse perspective was the right call to give the best picture win to. The film gives you all the feels and leaves you satisfied once Jamal and Latrika go on to live happily ever after.
Tell us what's wrong with this post? How could we improve it? :)
Let us improve this post!