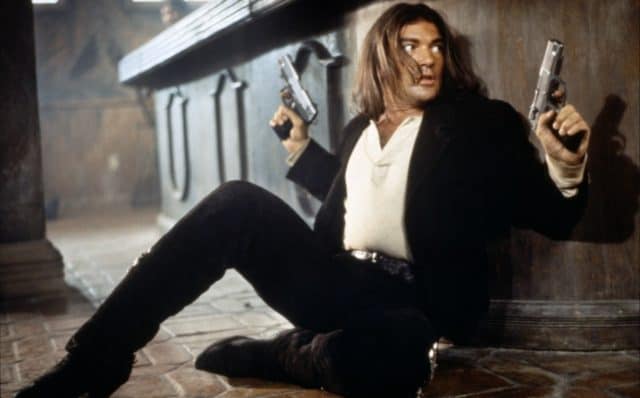 Antonio Banderas is 56-years-old and in his run as an actor has performed in nearly 100 movies. It's close to impossible to name a movie where the handsome Spanish born heartthrob didn't look stellar, but if I'm going to narrow down his films to where he looked his absolute best I'm gonna have to say Desperado is number one. Banderas as the cold blooded assassin mariachi sporting long locks that most women would be jealous of is the epitome of bravado.
While I'm not a long hair on men fan, you can't deny how cool Banderas looks in this movie. Plus when you combine the efforts of Robert Rodriguez and Quentin Tarantino it's very hard to go wrong. Add to that Salma Hayek in her prime and you can watch this movie multiple times simply because of how good looking the lead characters are. But it's not just the looks. This was an excellent action film and Banderas couldn't have possibly been more perfect for this role.
With regards to other movies Banderas excelled in the looks department I'd have to go with the Zorro films and Assassins. But I'm still claiming Desperado as my number one for Banderas.