Tyler Perry's comedy-drama Why Did I Get Married? (2007) was one of Perry's earliest feature films as a director. Why Did I Get Married? was adapted from Perry's 2006 stage play of the same name. At the time of its release, it became one of the most popular African-American comedy dramas.
With the success and reception of Why Did I Get Married? a sequel and a TV series was eventually birthed. However, much of its success hinged on its fantastic cast. These were the cast of Why Did I Get Married? (2007) and where they are right now in their respective careers.
Tyler Perry as Dr. Terry Brock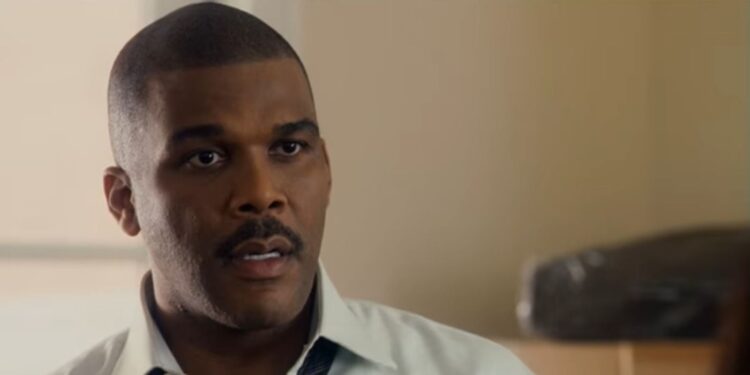 Tyler Perry played pediatrician Dr. Terry Brock. The character was married to Dianne Brock. Perry's character was concerned his wife prioritizes her work over him and their daughter. Suspicious that his wife may have cheated on him, Dr. Brock secretly carried out a DNA test on their daughter. He also learns his wife had a tubal ligation (tying of the fallopian tubes) without his knowledge.
Since the release of Why Did I Get Married? Tyler Perry has made a name for himself as a filmmaker. Although he founded the Tyler Perry Studios in 2006, he purchased a 330-acre former military base Fort McPherson, Atlanta as a permanent studio site in 2015. Some notable film productions done on the site are Coming 2 America (2021), Black Panther: Wakanda Forever (2022), and Blade (2025). As an actor, his last on-screen appearance was in A Madea Homecoming (2022). He's more focused on directing and producing films.
Sharon Leal as Dianne Brock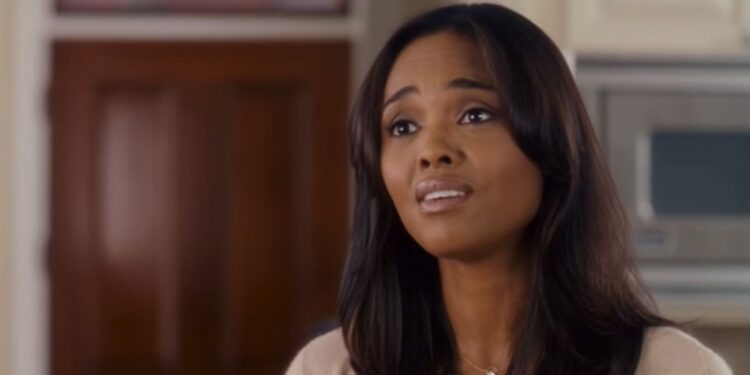 Actress Sharon Leal played Tyler Perry's on-screen wife as Dianne Brock. The character was an attorney fixated on building and expanding her career. Although she had given birth to a daughter, she felt having more kids would affect her career prospects. To avoid getting pregnant, she chose to tie her tubes. Before the couple's reconciliation, Dianne felt her husband, Dr. Terry Brock, was trying to make her a housewife. The couple successfully reconcile by the end of the film.
Sharon Leal has had a successful television and film career since Why Did I Get Married? Besides its sequel, she starred in Soul Men (2008), Little Murder (2011), Woman Thou Art Loosed: On the 7th Day (2012), and Addicted (2014). In television, she has had recurring and main cast roles in Private Practice (2009), Hellcats (2010–2011), Recovery Road (2016), Supergirl (2016–2021), Instinct (2018–2019), The Good Doctor (2018–2019), and Pretty Little Liars: Original Sin.
Janet Jackson as Dr. Patricia Agnew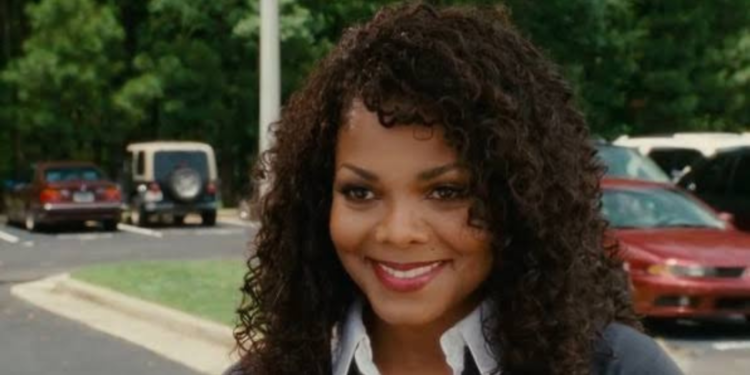 Janet Jackson was cast as a psychologist and author of the Why Did I Get Married? book, Dr. Patricia Agnew. At first, she and her husband seemed like the only couple without marital issues. It was later revealed her husband hadn't forgiven her for not protecting their son, who died in a car accident.
In film, Janet Jackson has only starred in two other movies (interestingly they're all Tyler Perry movies) since Why Did I Get Married? Her last movie was For Colored Girls (2010), where she played Joanna "Jo" Bradmore/Red. However, she continued to make several television appearances as herself. Her last television appearance was as herself in the limited-run documentary Janet Jackson (2022). As a musician, Janet Jackson is busy with her tenth concert tour, Together Again Tour (2023), which will end in October 2023.
Malik Yoba as Gavin Agnew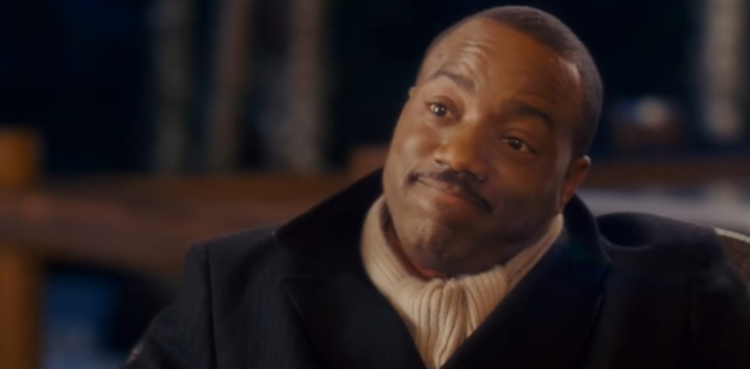 Gavin Agnew was an architect and husband to psychologist Dr. Patricia Agnew (Janet Jackson). Actor Malik Yoba played the character, delivering exceptional depth. Gavin's inability to forgive his wife over the death of their son was mostly the foundation of their marital issues. Towards the end of Why Did I Get Married? the couple was able to sort out their differences.
Malik Yoba has stayed active as a film and television actor. He starred in the sequel, Why Did I Get Married Too? (2010), Paradox (2016), 'Til Death Do Us Part (2017), Awake (2019), and The Good Nurse (2022). In television, he was in Raines (2007), Defying Gravity (2009), Alphas (2011–2012), Empire (2015), Designated Survivor (2016–2017), and First Wives Club (2019). He recently played Manny in The Equalizer (2022–2023).
Michael Jai White as Marcus Williams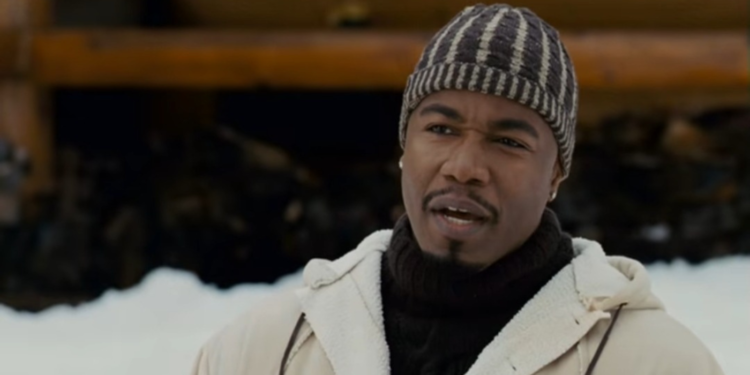 Another notable cast member of Why Did I Get Married? was Michael Jai White who played the former professional football player Marcus Williams. Of the four couples in Why Did I Get Married? the Williams's were the most vocal. With his wife continuously arguing with him, the marriage was obviously strained. Marcus cheated on his wife, and it was revealed he contracted a venereal disease during one of such sexcapades. After several events, the couple settled and agreed to work on themselves to save their marriage.
Michael Jai White has starred in numerous movies since Why Did I Get Married? Some notable movies include The Dark Knight (2008), Blood and Bone (2009), S.W.A.T.: Under Siege (2017), Undercover Brother 2 (2019), Black Friday (2021), and The Island (2023). In television, he was in Tyler Perry's House of Payne (2008), Tyler Perry's For Better or Worse (2011–2017), Arrow (2013–2014, 2018–2019), The Family Business (2018–2020), and Pump (2020).
Tasha Smith as Angela Williams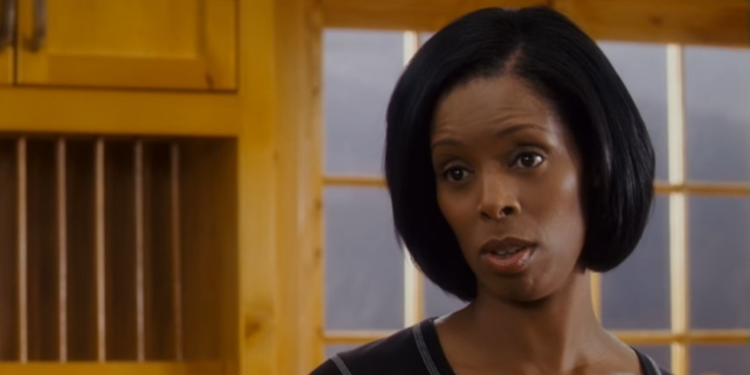 Tasha Smith played Michael Jai White's on-screen wife as Angela Williams. Angela was a hair salon owner who continuously nagged her husband. Although, at first, it seemed she was the cause of the couple's marital issues, her husband's cheating was one of the reasons she hated and loved to annoy him. Although her husband thought he got a VD from one of his partners, she revealed she gave it to him – admitting she also cheated.
Tasha Smith has appeared in several films and TV shows. She was in Jumping the Broom (2011), Addicted (2014), Running Out of Time (2018), and Dolemite Is My Name (2019). Smith has been busier in television, starring in more works than in film. These include unReal Housewives of Kansas City (2009), Meet the Browns (2009–2010), Tyler Perry's For Better or Worse (2011–2016), Power (2015), Empire (2015–2020), First Wives Club (2022), and Survival of the Thickest (2023).
Richard T. Jones as Mike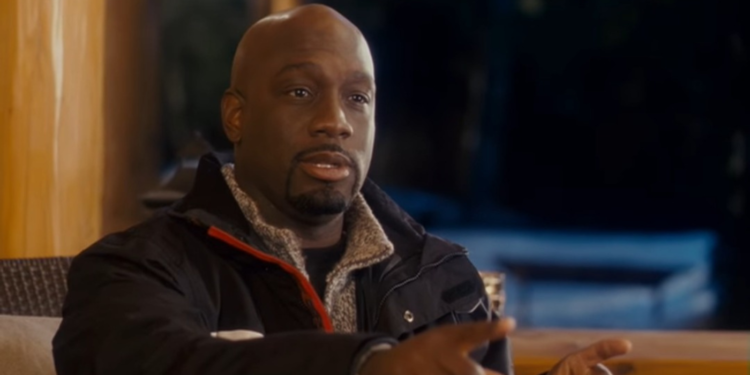 Mike was easily the villain of Why Did I Get Married? Mike was a flirtatious, cheating, demoralizing husband. When his wife was removed from the plane, he let her drive alone to the mountain house for the week-long retreat rather than join her. He later informs his wife that he wants a divorce. They are the only original couple who couldn't fix their problems.
Richard T. Jones played the character of Mike and moved on to have a successful acting career. In film, Jones starred in Super 8 (2011), Godzilla (2014), Hear No Evil (2014), Concussion (2015), and Edge of the World (2018). In television, he was in Terminator: The Sarah Connor Chronicles (2008–2009), Hawaii Five-0 (2011–2013), Nikita (2012–2013), Santa Clarita Diet (2017–2018). He's known for playing Police Sergeant II Wade Grey on The Rookie since 2018.
Jill Scott as Sheila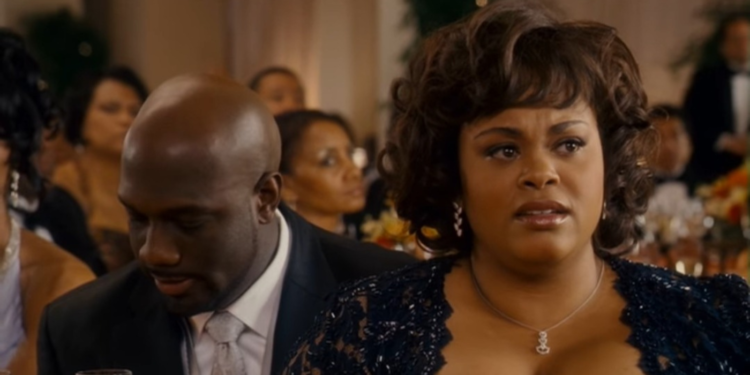 The ever-beautiful Jill Scott was cast in Why Did I Get Married? as Sheila Jackson, wife (later ex-wife) of Mike. Although her husband treated her contemptuously, Sheila looked forward to the week-long retreat, hoping it would help save her marriage. When she's made to drive to the retreat, she encounters the local Sheriff, who keeps her safe and accompanies her to the retreat. After her husband asks for a divorce, she finds love and self-confidence again. Why Did I Get Married? ended with Sheila married to the local Sheriff.
Jill Scott isn't just an actress but a successful singer, songwriter, model, and poet. She later starred in Baggage Claim (2013), Get on Up (2014), and Love Beats Rhymes (2017). Scott played the lead role in The No. 1 Ladies' Detective Agency (2008–2009) and voiced Ororo Munroe/Storm in the animated TV series Black Panther (2010). She was also in Black Lightning (2018–2020) and First Wives Club (2019–2022).
Lamman Rucker as Troy Jackson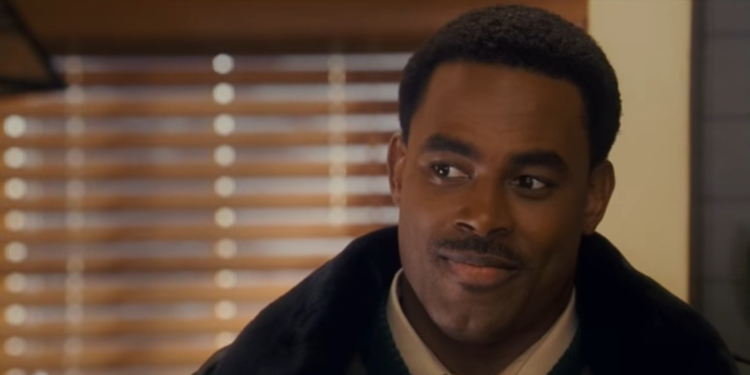 By happenstance, Troy Jackson met Sheila when she came to his office. Troy was the local Sheriff in the town where the couples planned the retreat. With the roads closed because of bad weather, Troy insisted Sheila slept at his office. He ensured she arrived at the retreat house safely the next morning. After Sheila's divorce from Mike, she and Troy began dating. Why Did I Get Married? ended with them as a married couple.
Troy Jackson was played by Lamman Rucker. Rucker has starred in several other movies, albeit mostly B-rated productions. His last feature film was Under His Influence (2023), where he played Ernest. In television, he has starred in several popular TV shows. These include Meet the Browns (2009–2011), Greenleaf (2016–2022), The Black Hamptons (2022), and Queen Sugar (2022).