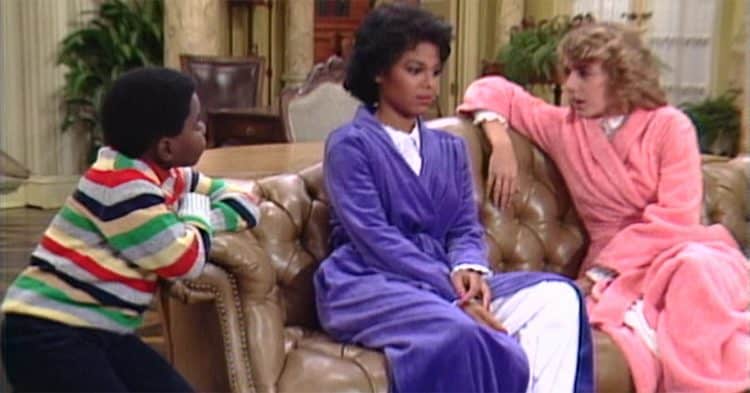 The rumor mill is going to be churning away for a while as to who's going to be taking on the role of Janet Jackson in an upcoming biopic about the pop star and it's very likely that we won't find out just who is going to take the role for a while yet since the lock down isn't ending for certain even if some people are getting excited about various theaters opening throughout the US. Considering that Rocketman and Bohemian Rhapsody were so big, as mentioned by Jeremy Dick of MovieWeb, it's very easy to think that another biopic would be just as successful as fans want to know as much about their favorite stars as they can, and it's a lot easier to watch a movie than to sit and take the time to read varying information and books that exist on the topic. Of course a person has to be wary of the information they're given since entertainment value does factor into the movies and even the literature that's spread about any celebrity and what's true and what's glammed up to make the celebrity stand out a little more, as if it were needed, can sometimes muddy the truth of who they are or were. For instance, Walk the Line, the story of Johnny Cash, was heavily criticized by quite a few people during its time, while even Rocketman and Bohemian Rhapsody had their fair share of critics that picked at certain aspects. This is the nature of the business however, as the more mundane and sometimes outrageous aspects of a person's life will be altered just a bit to make it a little more palatable to the audience.
Like a lot of musicians though, Janet Jackson has a long list of occurrences in her life that could be added into the biopic since there are plenty of triumphs and likely plenty of personal ideas that will be used to round out the movie. Even those that aren't Janet fans are likely to know at least a little bit about her, even if it's that notorious Super Bowl fiasco that occurred with Justin Timberlake. Josh Peter of USA Today had something to say about this. People are still talking about this matter whenever it comes up and some are still convinced that it was planned no matter what anyone says. If something like this made it into the movie then one can imagine that it might be a short blurb or part of the actual story line to further the movie and possibly give it another layer of depth since this was considered to be a big deal when it happened. Likely as not the biopic will take shots from Janet's life leading up from her girlhood days to the most relevant since this has been the way things have been done in other biopics and it's worked out fairly well so far. The whole life and times of any celebrity would be a running series no doubt, but taking key moments from their lives is definitely something that fans are interested in and will pay good money to see.
Obviously just like everything else we'll have to wait a while for this since the lock down is still in effect, but gaining traction for the idea at this point is a worthwhile practice since the story and even ideas for casting could possibly be completed before being able to move forward with production. There's not a lot of information to give on the movie at this point since it's still in the conceptualization phase it sounds like and could take a while to really flesh out all the way. But simply saying the name Janet Jackson gets a lot of people excited since she's been a pop icon for so long that she's become a mainstay in American culture and a worldwide phenomenon. Simply saying the name Jackson brings to mind a great many individuals when it comes to stardom since Janet and her siblings weren't the only famous Jackson's in history, though many will still think of their family first and foremost when the surname is brought up. Jeremy Dick did mention that there is a Michael Jackson biopic in the works as well, and it might be interesting to see just which movie would do best if they managed to come out around the same time. Mike Fleming Jr. of Deadline had more information on this particular project. A lot of fans would likely point out that Michael eclipsed pretty much all of his siblings while he was alive, but Janet's fame is still extremely impressive and not to be discounted. Who would play each role is kind of hard to say since there are plenty of talented individuals out there that would no doubt enjoy the chance to show what they've got on screen and would jump at the opportunity. Until that time comes though we're just going to have guess.