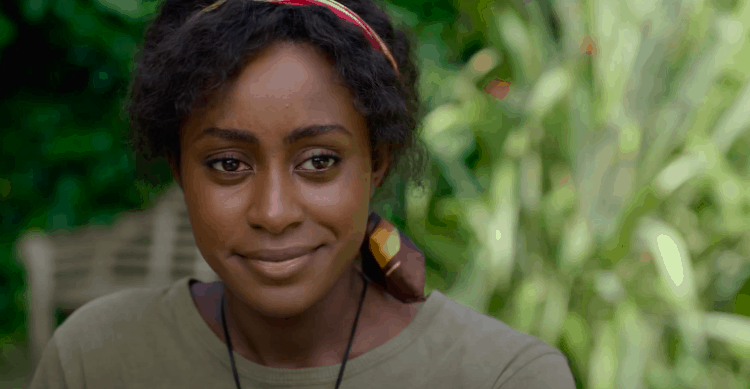 Thanks to her role in the new Netflix series Behind Her Eyes, 2021 has gotten off to a great start for Simona Brown. Although a lot of people may think that she's a newcomer to the industry, she's actually been around for quite a few years. Every role she's had along the way has led her to this moment and when a major opportunity came her way Simona certainly disappoint. Now that her name has started to get a good amount of buzz, there are people all over the world who are excited to see what's next for Simona in her acting career. If the present is any indicator of the future, I think it's safe to say we'll be seeing plenty more of her. Here are 10 things you didn't know about Simona Brown.
1. She's From London
Simona was born and raised in south east London and she still lives in the area. She told Essence Magazine, "Growing up in Peckham was fun for the most part. I did experience some bullying in primary school, but oddly enough being isolated was somewhat of a relief. Being part of the cool clique was too stressful. I think that's when I really got into reading and creating my own short stories."
2. She's A Formally Trained Actress
Simone definitely has a knack for performing and entertaining, but beyond that she has also put a lot of work into profecting her craft. Simona was trained at the Identity School of Acting. The school boasts a long list of well-known alumni including Letitia Wright and John Boyega.
3. She Loves Playing Unique Characters
Most actors have a preference when it comes to the types of characters they like to play and Simona is no different. She loves playing characters who are "quirky" and "unpredictable". Not only do these roles excite her, but they give her a chance to show the depth of her talent.
4. Behind Her Eyes Isn't Her First Time Working With Netflix.
Although Behind Her Eyes may be the first time many people are introduced to Simona, it's not her first time being part of a Netflix project. She was also a cast member in the 2018 series Kiss Me First. Although the show was popular among British viewers, it didn't gain the same level of international attention as Behind Her Eyes.
5. The Lion King Was An Early Inspiration For Her
Like lots of other actors, Simona can remember the exact thing that let her know that acting was her calling. During an interview with The British Blacklist she said, "I knew I wanted to be an actor after I saw The Lion King for the first time when I was about 9, on a school trip. I would watch TV when I was younger and I thought it was cool."
6. She Has A Strong Support System
Many creative people have shared stories about how they struggled to find support from those around them. After all, it can sometimes be difficult for people to accept the fact that not everyone wants to follow a traditional career path. Luckily for Simona, she has always had the support of her loved ones, particularly her mom and sister.
7. She Isn't Into Social Media
Now that Simona has started to gain widespread recognition, there are a lot of people who would love to follow her journey on social media. Sadly for those people, however, there isn't anything to follow. At the moment, it doesn't appear that Simona has any social media accounts.
8. She Initially Wanted To Be A Singer
Acting may be Simona's calling, but she didn't always see it that way. Instead, she initially saw herself as a singer and her goal was to be the next Whitney Houston. Although her dream of becoming a music super star didn't work out, it looks like things have still turned out nicely for Simona.
9. She Likes To Write
Self expression is something that has always been important to Simona, and she loves getting the chance to share her thoughts and feelings. On top of acting, writing is another way she enjoys doing that. She doesn't have any writing credits yet, but there will likely be some in her future.
10. She Wants To Get Into Directing Some Day
Simona is strictly focused on acting right now, but at some point she would love to tell stories from the other side of the camera. Directing is something she hopes to explore in the future. With acting skills, writing skills, and directorial experience, Simona will eventually be a serious triple threat.