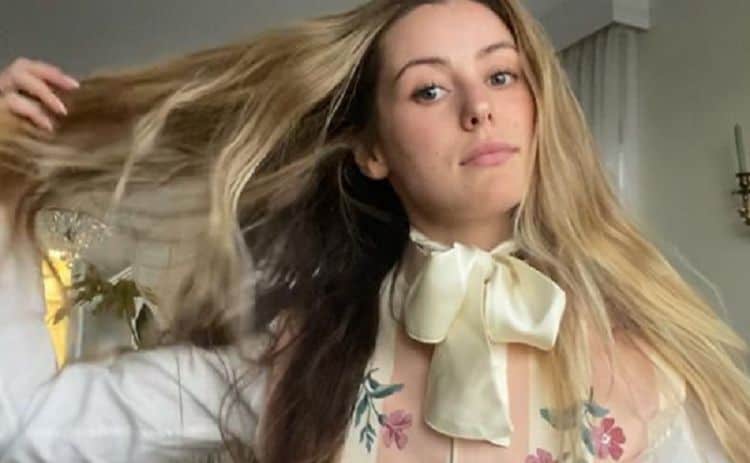 Caroline Calloway is an Instagram influencer. In recent times, her name has been showing up in entertainment news. However, this isn't happening because of positive reasons but rather because of a new, less than flattering tell-all from her ghostwriter Natalie Beach. Here are 10 things that you may or may not have known about Caroline Calloway:
1. Born in Falls Church, VA
Calloway was born in the city of Falls Church that can be found in the Commonwealth of Virginia. It is interesting to note that Falls Church is an independent city with a county-level governance status even though it isn't a county. As such, Falls Church can claim the honor of being the county or independent county with the lowest poverty level in the whole of the United States.
2. She Changed Her Legal Name
When she was still at the age of 17, Calloway changed her legal name. With that said, it wasn't a huge change, seeing as how her legal name went from being Caroline Calloway Gotschall to being Caroline Gotschall Calloway.
3. Went to St. Edmund's College
In time, Calloway went to St. Edmund's College where she received an undergraduate degree in art history. For those who are unfamiliar, St. Edmund's College is one of the constituent colleges that make up the University of Cambridge. The institution has Roman Catholic roots because it was founded by a pair of prominent Roman Catholics for the purpose of housing Roman Catholic students, who were once more admitted to the Universities of Oxford and Cambridge after the Catholic Emancipation in Great Britain and Ireland in the late 18th and early 19th centuries. In the earliest period of its existence, St. Edmund's College served as a student residence for the most part, not least because opposition from Cambridge graduates made it difficult for it to gain status as a full-fledged constituent college.
4. Became Famous Because of Her Cambridge Posts
During her time at Cambridge, Calloway became famous by posting about it on Instagram. Her posts were rather unusual in that they were lengthier than the norm in those times, which combined well with the very romanticized nature of her content. As a result, Calloway had managed to build up a base of 300,000 followers by the spring of 2015.
5. Secured a Book Deal
Eventually, Calloway became famous enough to secure a $50,000 book deal for a book that would be titled And We Were Like. The book was supposed to be about her experience with Cambridge as well as her romances with various men throughout that period. However, Calloway claims that she couldn't finish the book because she couldn't stand behind the "boy-obsessed version of myself I planned to depict as my memoir's protagonist." As such, the publisher asked her to repay the advance that she had received, which she couldn't because she had already spent the sum by that point in time.
6. Started Making Money Through Traditional Means For Influencers
Afterwards, Calloway started making money through traditional means for influencers. Essentially, this means that she started putting up sponsored content, which is useful for businesses as well as other entities because that makes them known to interested individuals through a trusted source. Apparently, Calloway was high-profile enough that she could charge thousands of dollars for sponsored posts, meaning that she had plenty of earning power by that point in time.
7. Decided to Do a Tour
In time, Calloway became ambitious enough that she decided that she wanted to do a tour. For $165, interested individuals were promised various goodies such as a personalized journal, fresh orchid crowns, and a care package customized for them. As for the nature of the tour, the marketing was rather vague, but there were promises of learning how to cultivate creativity, how to build an Instagram brand, and how to handle the "emotional and spiritual dimensions of making art."
8. The Tour Was a Disaster
The tour was a complete and utter disaster thanks to what seems to have been nonexistent planning. For example, Calloway is known to have started selling tickets for her tour before she had bothered to book venues. Likewise, Calloway ordered 1,200 mason jars as giveaways and then realized that she didn't have the space needed to store 1,200 mason jars. Amusingly, the whole thing was revealed to interested individuals in real time because Calloway posted about the whole thing on a regular basis. One excellent example would be how she asked people who had purchased tickets for seminars in Boston and Philadelphia whether they would be willing to travel to New York City, which was particularly egregious because both of the answers for the accompanying poll were "Yes" while "No" was nowhere in sight. As a result, Calloway was eventually forced to cancel the remaining dates and offer refunds.
9. She Is One of the Reasons that Natalie Beach's Article Received So Much Interest
Speaking of which, it is no exaggeration to say that Calloway is one of the reasons that Natalie Beach's article received so much interest. This is because when Beach gave her a heads-up about the imminent article, she started posting about it on a frequent basis. Moreover, the sheer range of emotions that she showed while doing so generated further hype, thus ensuring that the article would be much read.
10. The Tell-All Lived Up to the Hype
Of course, the most interesting part is that the tell-all article has managed to live up to the hype by being packed full of entertaining or otherwise interesting information. One example would be the claim that Calloway bought some of her initial followers for the purpose of building an Instagram following, which in turn, was meant to enable her to sell a book deal because she wouldn't be able to get one otherwise.