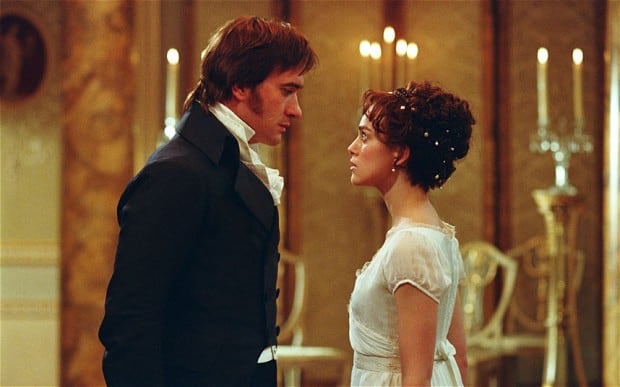 Even now, Pride and Prejudice manages to remain one of the most popular romance novels that can be found out there. As a result, people who liked watching the movie based on the book might want to check out some of the similar movies that can be found out there. Here are five movies that might interest those who liked watching Pride and Prejudice:
Sense and Sensibility
Naturally, the first place that people should look is the rest of Jane Austen's work. For example, there was a period drama made of the book from 1995 that starred Emma Thompson and Kate Winslet. Those who are curious should know that Thompson and Winslet played two of the three Dashwood sisters, who are forced to seek out love when the death of their father leaves them and their mother in the non-existent care of their older half-brother. Suffice to say that Sense and Sensibility is considered to be one of the best adaptations of Jane Austen's work ever made, so much so that it actually kickstarted the production of more such movies.
Emma
From 1999, Emma is another movie based on another of Jane Austen's works. This time, the movie starred Gwyneth Paltrow as the titular character, who fancies herself rather erroneously to be something of a matchmaker in her small community.
Austenland
Austenland is centered around a woman in her 30s who blows her savings on a visit to a Jane Austen-themed resort called Austenland. Said character starts out as an excessive fan of Jane Austen's works, but over her time at the very immersive resort, she comes to realize that things are more complicated than that. Eventually, she manages to find the chance for love that she is looking for, which is complicated by the make-belief nature of the resort.
Becoming Jane
Becoming Jane is interesting in that it is based on the life of Jane Austen herself. In it, Anne Hathaway plays the titular character, while her love interest is played by James McAvoy. With that said, Jane Austen fans should be more than familiar with the fact that she was unmarried, so the ultimate conclusion of the movie should not be a huge shock to them. However, what matters most is the narrative leading up to said conclusion, which does offer something of interest to a lot of people out there.
Bride and Prejudice
By this point, Pride and Prejudice has existed so long that there is a huge number of works based on it. One example is Bride and Prejudice, which is interesting in that it makes use of the basic story of the novel but puts it in the setting of India. As a result, while the movie is very familiar, it is nonetheless at the same time very refreshing.
Tell us what's wrong with this post? How could we improve it? :)
Let us improve this post!