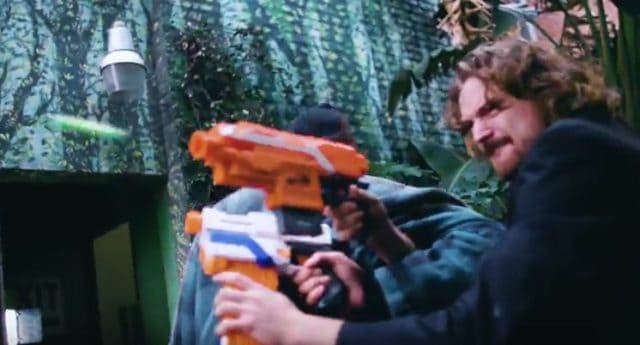 Have you ever heard of the Youtube Channel "Corridor Digital?" I never did before today despite the channel having over 4 million subscribers. I think it's probably worth following after seeing the video I'm about to share with you. It's a fan made movie about John Wick but it's in "Nerf" theme. I don't really know how else to describe it. I mean I assume many of you have seen John Wick and John Wick Chapter 2. As you know Keanu Reeves plays what is easily his most violent role on film. Some say too violent but some love it.
Then there's Nerf. The only thing I really remember about Nerf is those little orange basketball. Apparently there's an entire Nerf subculture that's massive. This video proves that statement and then some. Not only was I unaware of the firepower Nerf packs but that you could make an entire parody movie with Nerf? In fact a parody movie that's been viewed over 240,000 times already? And the video was released March 19th, 2017!
Honestly this video is a real wake up call to the amount of worlds I am not only not a part of but that I have an impossible time believing exist. The production value of this video alone has got to be at least 20 grand. This is crazy.