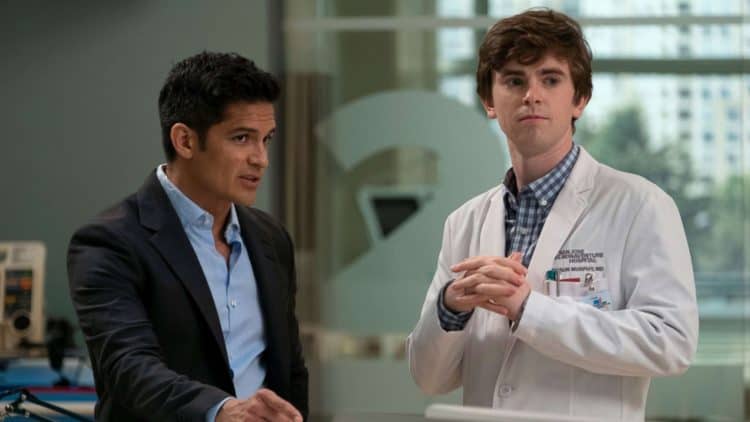 People have been enjoying The Good Doctor for a little while now and it would appear that it's become one of the more favored doctor shows that has emerged in the recent past, which is uplifting really since some of the shows that have come along over the past decade or so have been interesting but also kind of troubling at times, as well as silly in many ways. Some folks might see having an autistic individual as a surgeon would be problematic, but from what's already been seen it's evident that enough folks happen to think that it makes for a decent story, especially since it's opened up a lot of eyes as to what autism really is and how it doesn't limit absolutely everyone in every possible way. But what's really interesting is that the show was made possible by a Korean show that had the same title and wasn't too different from what's been presented. Daniel Dae Kim was responsible for buying up the rights to the idea and getting it made in the USA, where it's been widely appreciated by a lot of people that have taken to watching it religiously or at least on a regular basis. A lot of times when one hears that a show was based on something else they might think that it's a funny story that's about to be told or something that's kind of shocking but still mostly positive. This time around it's simply a fact that the show was adapted from another show with the same title and that was featured in a different country. It's kind of like The Office in that way.
Doctor shows have been a dime a dozen for a long time now, though many people might disagree since they have their favorites and those that they believe are okay to watch but don't measure up as well. The thing about a doctor show is that by showing a good deal of realism and then breaking into the story behind the realism it becomes a little easier to take since people do want to see situations that could possibly real, no matter that it might be a little hard to watch in some spots. That's the thing about a hospital environment though, some days it can be nice and quiet with only a few snags here and there, and the next day it could be a madhouse with people coming and going with all types of ailments that doctors have to diagnose and take care of before moving from one patient to another. It's a hectic profession at times, and if anyone really knew what some doctors had to go through they might think twice about what the role of a doctor really is and what each person in a hospital has to do to make the entire process work. Focusing on the surgeons, the physicians, and anyone that's seen as a lifesaver, including the nurses of course since they do quite a bit, is all well and good since this is the heart and soul of the hospital scene. But showing the lives of those same people when their shift is over, or when there's a quiet moment, can be every bit as uplifting as watching them save a life or reassure a patient that they're in good hands.
Some doctors are clinical and offer only a mediocre bedside manner for a number of reasons, and others act like a person's best friend as they try to reassure the patient that they're going to be okay and that everyone is doing everything they can in order to get them up and out of their bed and back to the business of their lives. It does feel that it might be kind of difficult to act out various scenes in a doctor show simply because in real life this is something that doctors and nurses have to do on a fairly regular basis, since they're where they are to save lives to take care of others, but even they don't get to be right all of the time, no matter that their mistakes can mean the difference between keeping a person alive and letting them slip away somehow. Acting out such moments feels as though it would be emotionally traumatic no matter that each person in the scene knows that they're all going to get up and walk away when the director yells cut. So far it would appear that everyone on The Good Doctor has done their job and done it well, making people care about the program and getting them hooked as they keep coming back. It's definitely lasted longer than its Korean counterpart, which made it possible for the show to exist in the first place. That's something to be thankful for no doubt.
Tell us what's wrong with this post? How could we improve it? :)
Let us improve this post!