Power is a popular crime drama series that premiered on Starz in 2014. The show follows the life of James "Ghost" St. Patrick (Omari Hardwick), a wealthy nightclub owner in New York City who moonlights as a major player in the drug trade. Throughout the series, Ghost attempts to leave his criminal past behind and transform his legitimate business into a successful one, all while trying to maintain a balance between his personal and professional lives.
Power was a huge success for the network, with high viewership and critical acclaim, leading to five more seasons as a result. Additionally, the show's popularity led to a larger universe of spin-offs, including Power Book II: Ghost, Power Book III: Raising Kanan, and Power Book IV: Force. So, let's take a deep dive into the powerful cast members that helped make Power so successful.
1. Omari Hardwick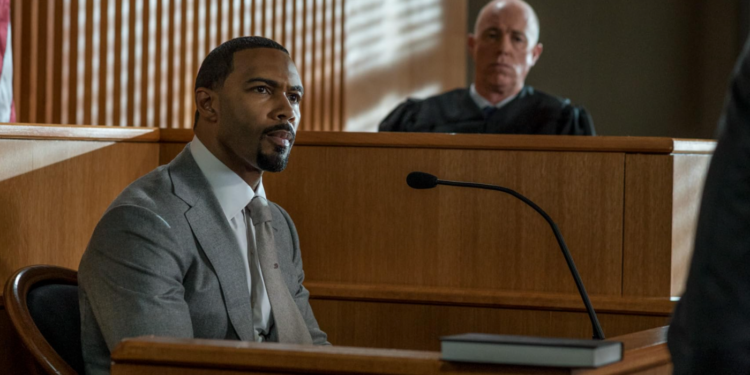 Omari Hardwick is an American actor best known for his lead role in Power. Born in Georgia, Hardwick began his career with small roles in various TV shows and films. However, he made his breakthrough with his performance in the 2010 film, For Colored Girls. Following this, he went on to star in several other successful projects, including the TV series Being Mary Jane and the films like Sorry to Bother You and The A-Team. Hardwick's most notable role came in 2014 when he landed the lead role of James "Ghost" St. Patrick in Power. His portrayal of the wealthy nightclub owner and drug kingpin was praised by critics, earning him widespread recognition and cementing his status as a rising star in Hollywood.
2. Lela Loren
Lela Loren is an eclectic actress who is widely known for her portrayal of Angela Valdes in Power. Her performance as the smart, ruthless, and ambitious federal prosecutor has earned her heaps of critical praise. Further, Loren stands out as the strongest female lead in the male-dominated world of Power.
Her character's complex storyline and gripping performance have made her a gem among the show's talented cast. Her commanding presence on screen has undoubtedly sparked conversations about the representation of women and minorities in the entertainment industry. As a result, she has become one of the most sought-after actresses in Hollywood.
3. 50 Cent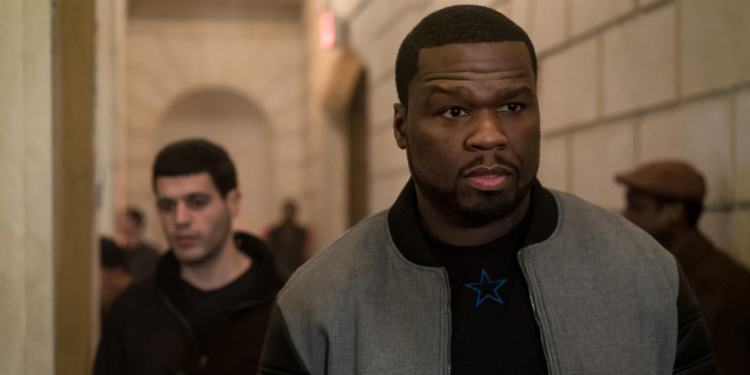 Curtis "50 Cent" Jackson is a multi-talented artist who started his career in rap. He gained worldwide recognition with his debut album "Get Rich or Die Trying" in 2003, which included hit songs like "In Da Club" and "P.I.M.P.". He continued to release successful albums and singles, collaborating with various artists along the way.
Moving beyond just music, 50 Cent has also made his mark in the film and television industry. After making his acting debut in 2005's Get Rich or Die Tryin', he has since appeared in several films, including Southpaw and Den of Thieves. However, his most notable role has been as the character Kanan Stark in Power. Additionally, 50 Cent executive produced and starred in the show. His transition from music to film and TV has solidified his status as a multifaceted entertainer and one of the most influential figures in popular culture today. Furthermore, he is set to reinvent himself as an action star in The Expendables 4.
4. William Sadler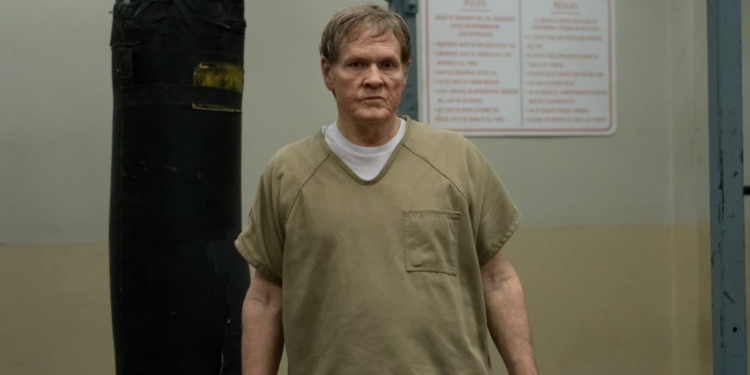 William Sadler is an accomplished talent in Hollywood known for his impressive acting range and his penchant for playing menacing villains. He is famous for his role as the ruthless Colonel Stuart in the action-packed blockbuster movie Die Hard 2. Sadler has played a variety of roles throughout his illustrious career, from the dashing hero to the chilling villain. Sadler's acting talent was again on full display as a cast member on Power, where he played Tony Teresi between 2017-2018. He is set to star in HBO Max's crime mystery series, Full Circle.
5. Michael Rainey Jr.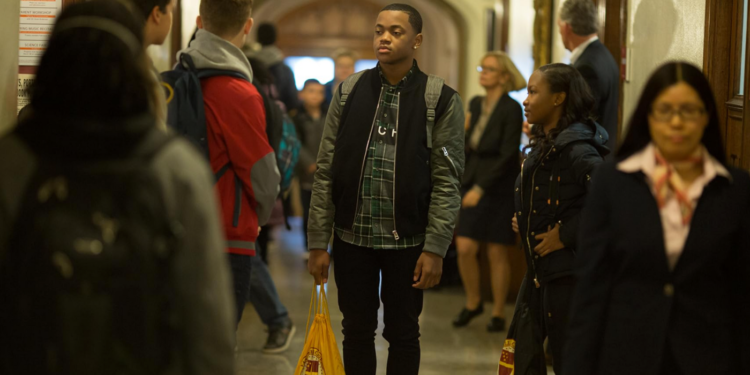 Michael Rainey Jr. is an American actor best known for his performance as Tariq St. Patrick in Power. However, his journey to stardom began with his first major film role in the drama Luv, where he starred alongside Common. In the film, Rainey Jr. delivered a powerful performance as a young boy who witnesses the dark side of the drug trade while spending time with his uncle. It was this performance that showcased his raw talent and helped him become a notable cast member on Power.
As Tariq, Rainey Jr. tackles complex emotions and moral dilemmas, keeping audiences hooked to his character's journey. Through his outstanding performances, Michael Rainey Jr. has proven to be a talented and versatile actor, paving the way for an exciting future in Hollywood.
6. Naturi Naughton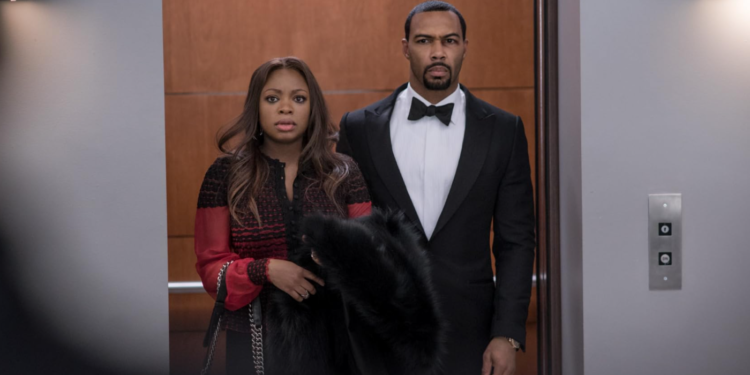 Born in New Jersey on May 20, 1984, Naturi Naughton started her career as a member of the R&B girl group 3LW. However, in the early 2000s, she also proved herself as a solid acting talent. She has since appeared in hit TV series like The Playboy Club, Power, and its spin-off Power Book II: Ghost, in which she plays the lead role of Tasha St. Patrick. Aside from her acting career, Naughton has also released music albums which feature her renditions of various tracks and original songs.
7. Shane Johnson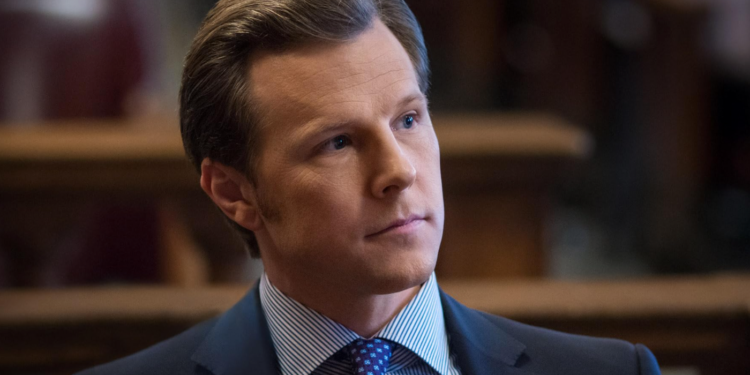 Power star Shane Johnson is a talented actor known for his dynamic performances across a variety of well-known series. Johnson has made a name for himself with his role as Cooper Saxe in Power. Throughout his run, he's been able to deliver commanding performances in some of the show's most tense scenes. Johnson has also appeared in other popular shows like Blue Bloods, Scandal, and NCIS where he's showcased his range and versatility as an actor. With his charismatic personality and impressive range, Johnson is undoubtedly one of the most desired actors in Hollywood today.
8. Jerry Ferrara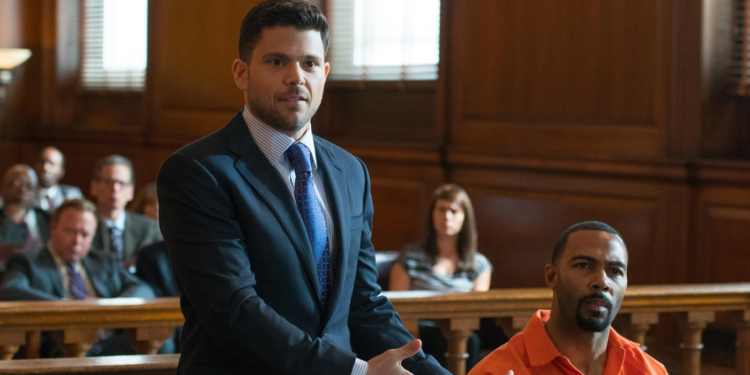 Jerry Ferrara has become one of the most recognisable faces in television after starring in critically acclaimed shows, Entourage and Power. He served up his breakout role playing the lovable and quirky Turtle in Entourage, which aired from 2004 until 2011. Ferrara's standout performance earned him great accolades and a legion of fans.
Ferrara continued his success by becoming a cast member on Power in 2015. He played Joe Proctor, a shady lawyer who knew how to get things done. His ability to bring dynamic and complex characters to life on screen has made him a sought-after talent in the entertainment industry. Furthermore, Ferrara reprised his role as Proctor in Power Book II: Ghost.
9. Rotimi
Rotimi Akinosho, better known as Rotimi, is a Nigerian-American actor, singer, and songwriter. He first made waves in Hollywood after a breakthrough role in Coming 2 America. In the film, Rotimi stars alongside comedy legend Eddie Murphy as Prince Akeem's heir, Idi. This catapulting role has led to Rotimi's fast rise to fame, and he has become a household name virtually overnight.
Interestingly, the musician-actor is no stranger to the limelight, having starred in the hit television drama series Power as Dre. His portrayal of the duplicitous Dre, a cunning drug dealer and loyal ally turned foe, earned him critical acclaim and further boosted his profile. With his natural acting abilities, smooth vocals, and charming personality, Rotimi's talent is surely set to take him to even greater heights in the world of entertainment.
10. Joseph Sikora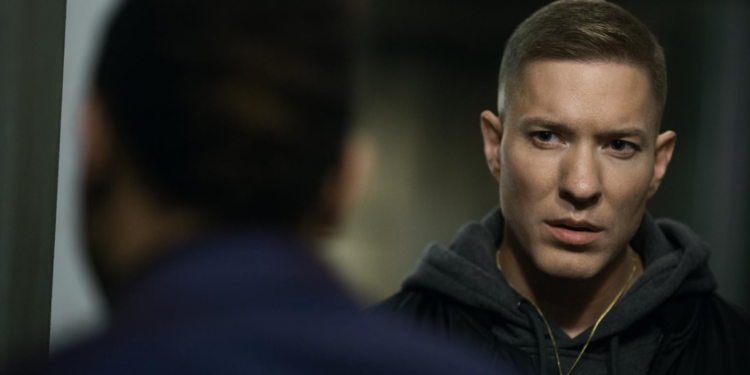 Joseph Sikora is a dynamic and gifted actor known for a deep and brooding intensity that he brings to every role. This quality is perfectly exemplified in his portrayal of characters that have an edge of danger and unpredictability. His performance as Barr in Jack Reacher brought him global recognition and propelled him to stardom. His success in this role led him to his next big role as a cast member, Tommy Egan, on Power.
With his captivating presence and magnetic personality, Sikora has become one of the most popular actors in the industry, gripping audiences with his mesmerizing performances. He continues to bring a level of grit and authenticity to each character he portrays. His versatility is evident in his range of roles, which span everything from drama, to action, to crime. Sikora's talent and dedication to his craft are evident in every performance, making him a standout actor of his generation.