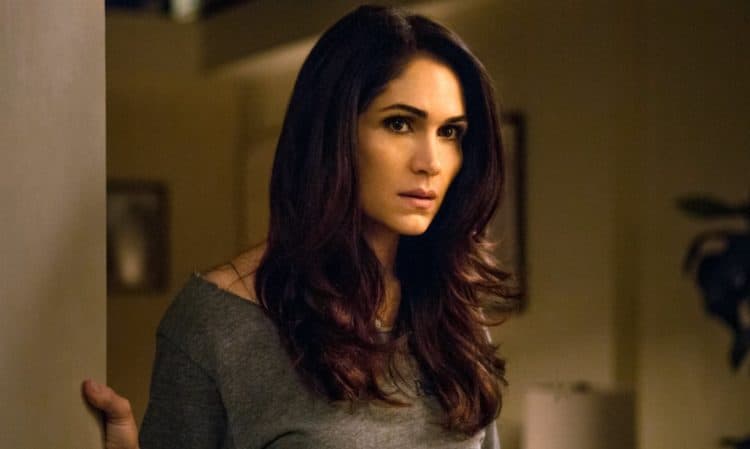 Lela Loren is an American television actress who is best known for her current role as Angela Valdes in 'Power', a Starz series. She was born as Lela Maria Loren Avellaneda Sharp on May 7, 1980. She has appeared in multiple television series and has also had small roles in films, including 'Reign Over Me' and 'The Hangover Part III'. Although she is relatively well known, there are still many things that people do not know about this talented actress. Here are 10 things that you probably didn't know about Lela Loren.
1. She is From Sacramento, California
When Lela Loren was four years old, she moved with her family to Sacramento in California. This is where she spent her childhood, and she has described herself as a country girl from granola-crunching California. Loren has also described her childhood happy and she loves the area in which she grew up.
2. She Wanted to Become a Biologist
Unlike many actresses, Lela Loren did not grow up dreaming of becoming a performer. Her father was an academic and she always assumed that she would also take an academic route. She also loved animals and rescuing them was an important part of her childhood. When she was growing up, she had four pet cats, many dogs, and a scrub jay. She also rescued animals such as mice, frogs, birds, and snakes. Combining her love of animals and the expectation that she would pursue an academic career, Loren's main ambition was to become a biologist. This was the career path she planned to take right up until she began college.
3. Taking Up Acting Was Accidental
A career in acting was never in Loren's life plan and she only started acting by accident, says USA Today.When she was attending college, she had signed up for a fine arts course. Unfortunately, that course had quickly become full and the college had placed her into the beginner's acting class instead. At first, she didn't like the class, but she began to begrudgingly love acting. However, it gave her a sinking feeling as everyone knows that people who want to act nearly always become waitresses instead.
4. She Worked as a Waitress While Trying to Make It as an Actress
To a certain extent, Loren's predictions were true as she did spend several years waitressing while she was a struggling actress. She has explained that she would only work an actress two or three times a year and that the rest of the time she worked as a waitress to get by. She just kept hoping that her acting work would pick up and she could become an actress full time.
5. Her Professional Acting Career Began in 2006
Lela Loren's professional acting career began in 2006, and she landed roles in both film and television in that year. Her first film role was playing the small part of Yola in 'Between the Lines'. In television, she had small roles in single episodes of 'Cold Case', 'CSI: Miami', and 'CSI: New York'. Getting these roles in quick succession helped her to launch her career and larger roles followed.
6. Loren Visits Mexico Every Year
As her mother is Mexican, Mexico is a country that has played a big part in Lela Loren's life. When she was growing up, she would return to Mexico with her mother for three months every summer. She would spend a lot of time with the Mexican side of her family while she was there. Life in Mexico was very different from the life to which Loren had become accustomed in Sacramento, and most of her family were living in poverty. Despite this poverty, Loren always had an amazing time and she has continued to make visits to Mexico almost every year as an adult as it is one of her favorite places to spend time.
7. She is Thankful Her Mother Taught Her Good Values
Loren has said in interviews that she has her mother to thank for her values. She was always brought up to value people for themselves and not from their monetary worth. She does not believe it is important how big a person's house is or what they drive. Her mother also taught her the values of money, family, and loyalty.
8. Loren Has a Net Worth of $2 Million
As she has enjoyed careers in both film and television, Lela Loren has become wealthy over the years. According to Celebrity Net Worth, this talented actress has now accrued a personal net worth of $2 million. As her success is ongoing, it is likely that she will accrue more wealth over the coming years.
9. She Keeps Her Love Life Under Wraps
Although she is happy to talk about her work and childhood in interviews, she rarely mentions her personal life as she prefers to keep things private. This includes revealing any information about her love life. In the past, she has hinted that she is in love and in a relationship, but she has never been willing to reveal any names. For this reason, very little is known about Loren's private life, such as her relationships or what she likes to do in her spare time.
10. Lela Loren is an Active Social Media User
Lela Loren is an active social media user with both Instagram and Twitter accounts. On her Instagram account, she has 609 thousand followers. She uses this account to post pictures of herself at work-related and of her enjoying herself in her free time. On her Twitter account, she has 96.5 thousand followers. Although many of her tweets are related to her work or to events she has attended with her colleagues, she also posts about other matters. For example, she tweets about political and humanitarian issues that are important to her.
Tell us what's wrong with this post? How could we improve it? :)
Let us improve this post!