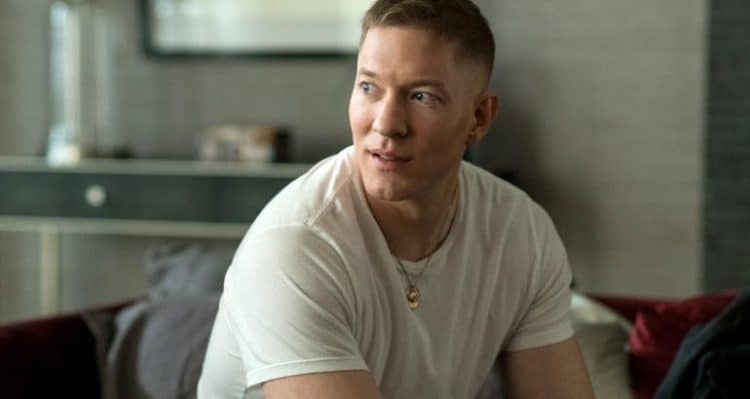 Joseph Sikora is an American actor that is best known for his role as Tommy Egan in the TV show Power. He will also be recognizable for his many guest roles in some of the most popular shows on TV. Here are ten things about him that you might not know.
1. He Was Born In Chicago
He was born in Chicago and lived in both the Norwood Park and Jefferson Park neighborhoods. Although he was never involved in a gang, it was a culture he was very aware of when he was growing up. This is something that he has been able to use in his role of drug dealer Tommy in Power. He attended the Notre Dame High School which was an all boys school and he graduated in 1994.
2. He Has A BA Degree From Columbus College
He had been interested in acting from a young age and he knew that this is what he wanted to study at college. He already had some acting experience and felt that attending colleges would help him to further develop his skills. He decided to stay in Chicago and so enrolled in Columbus College where he studied theater. He gained a BA Degree in this subject during his time at the college.
3. His First TV Role Was In An Episode Of Roomies
He had appeared in several adverts when he was growing up, including a McDonald's advert with Michael Jordan. His first role in a TV show was in an episode of Roomies in 1987. He was only nine years old when he appeared in this show and it helped to confirm that this was the career that he wanted to pursue. It also gave him the chance to work with established actors such as Burt Young and Corey Haim. The show only ran for eight episodes, although re runs were broadcast for several years afterwards.
4. He Credits Tom Wilkinson With Giving Him His Breakthrough Moment
He starred in the film Normal alongside Tom Wilkinson and he was able to get a lot of advice from the veteran actor. Wikipedia reports that he considers one piece of advice that Wilkinson gave him as being the breakthrough moment of his career. He told him that if he was really thinking about the lines he was delivering, then this is something that the camera will pick up on. This is something that he has continued to carry with him throughout the rest of his career.
5. He Has Made Several Appearances On Stage
As well as appearing in TV shows and films, he has also appeared in many stage productions. He started his acting career as part of the Piven Theater Workshop that was based in Evanton and acting on stage has always been something he is passionate about. He is an ensemble member of the Chicago Shattered Globe Theater Company. He has also won a number of awards for his work on the stage including an Ovation award which he won for his role in a Los Angeles based play.
6. He Has A Net Worth Of $3 Million
Celebrity Net Worth estimates that Joseph has a net worth in the region of $3 million. The majority of this income is likely to have come from his role in Power as he has appeared in virtually every episode of the six season run. He has also starred in movies that have done well at the box office such as My Best Friend's Wedding and Shutter Island. He has been acting since he was nine years old and he has appeared in many different TV shows during this time. The fees that he earned for each appearance would have varied from show to show, but they would have all added up over the years.
7. He Played James Barr The In The Jack Reacher Movie
One of the film roles that he is best known for is James Barr in Jack Reacher. He played a military sniper that was falsely accused of a mass shooting in Pennsylvania. He was the reason that Jack Reacher took on the role as an investigator because the two men had served together in the army. This was one of the biggest roles that Joseph has had in a movie but it was shortly after this that he won the part of Tommy in Power. This meant that he had to take a break from movies for a while.
8. He Regularly Attends Church
Joseph was raised as a Catholic and his faith remains an important part of his life. He attends church whenever he can alongside his wife. He told Chicago Magazine that he goes to church in Brooklyn and when he is back home in Chicago, even though there are differences in the way that the services are held across both churches. He attended a Catholic high school and his father also worked in a church when Joseph was younger.
9. He Has Attended Live Screenings Of The Final Episodes Of Power
As the final season of Power drew to a close, special screenings of episodes were held in cities across the USA. One of these screenings took place in Chicago and Joseph attended this personally. His co-star Debi Mazar was also part of the event. The events gave the fans the chance to watch the shows with the stars and there was also a Q & A session that was held after the show had ended.
10. There Is The Possibility Of A Spin Off To Power
As soon as it was announced that season six of Power would be the last, fans started to think about potential spin offs. Joseph recently gave fans the hint that one of these spin offs would be based around Tommy's character. He posted a photo of himself on Instagram wearing a baseball cap that had Tommy Season One written on it. This made fans very excited but there has been no official confirmation yet that this show will be going ahead.