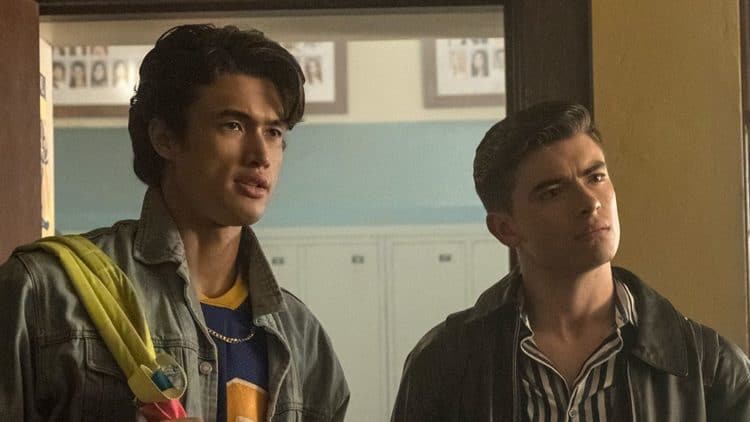 Michael Joseph Consuelos is an American actor who is the eldest son of the famous couple Kelly Ripa and Mark Consuelos. He has been involved in the entertainment industry from a young age. Here are ten things about him that you may not know.
1. His First Acting Role Was In Duck Dodgers
His first role was providing the voice for a character in the children's show Duck Dodgers. He voiced an alien named Gremmie for one episode in 2004. He has also done voice work for the popular children's TV show Go Diego Go! His first appearance in front of a camera was in a 2012 short movie called The Bensonhurst Spelling Bee. With his parents being such successful actors, it is perhaps not surprising that acting is something he wants to make a career out of.
2. He Studied At NYU
After he left high school he was awarded a place at NYU. He majored in film and TV production and this will be a good choice as it looks almost certain that he will have a career in the entertainment industry in some respect. If he decides to go into directing, then he will be following some other famous names that have graduated from NYU. This includes Martin Scorsese and Chris Columbus. One of the reasons that he chose this school was that one of the professors was a director on All My Children when his parents were both starring on the show.
3. He Played A Younger Version Of His Father In Riverdale
People have been commenting for years about the resemblance between Michael and his father Mark. That's why he was the first choice when the producers of Riverdale needed someone to play a younger version of Mark's character. Although he has only appeared in one episode so far, there could be some scope for him to appear again if the show decides to include more flashbacks. The response to his role on the show was very positive and there is a very good chance he will be offered more roles when he has finished studying.
4. He Has Appeared On Live With Kelly Several Times
He has made several appearances on his mother's show Live With Kelly. He has always been very well-received by the audience whenever this has happened. One of his most popular appearances was when he talked about his role on Riverdale. He revealed that he still had to audition despite being a favorite for the role. People feel like they know a great deal about Kelly's children as she has spoke about them a lot throughout the years that she has been hosting the show. Fans are always keen to hear about how Michael and his two siblings are getting on.
5. He Is Close To His Parents And Siblings
He has a very close relationship with the rest of his family. He has a younger brother and a younger sister. The Daily Mail shared a photo of the family that was taken when Kelly Ripa was awarded a star on the Hollywood Walk of Fame. The whole family is very supportive of each other and this is something that is obvious in interviews that all members of the family have given.
6. He Was Part Of The Men's Cross Country Track Team At NYU
He enjoys running as a way of keeping fit. During his time at NYU he has been part of the men's cross country track team. The University encourages their students to take part in extra-curricular activities in order to make their experience of college life more complete. There is a lot of hard work that goes into training for the events that he takes part in, and this can sometimes be difficult to fit in around his studies. However, it is something that he remains committed to.
7. He Has Interned At A Production Company
Michael is not only interested in being in front of the cameras, there is a lot of other things that he wants to learn about show business. He has interned at a production company which provided him with an opportunity to learn about everything that is involved in making a TV show. Ans-wer reported that he carried out this internship at Blumhouse Productions in Los Angeles. He is keen to get as much work experience as possible while he is in college in order to get his career off to a great start.
8. His Parents Often Post Photos Of Him On Instagram
Although he does not have his own Instagram account, fans can still use the social media site to keep up with what is going on in his life. His parents are very proud of all their children and post updates about their family life like all proud parents do. Many of his major life achievements have been shared such as when he graduated from high school and passed his driving test.
9. He Keeps His Personal Relationships Quiet
You do not see much posted in the media about any romantic relationships that he may have. This is probably because he likes to keep his personal life as private as possible. Bio Wikis suggest that the reason he is not dating at the moment is because he wants to concentrate on his career. He may be as lucky as his parents and meet that special someone through his work.
10. He And His Family Spend Most Of Their Time In New York
People may expect a family of actors to be based in Los Angeles, but this is not the case with this family. Instead they spend most of their time in their New York Townhouse. Michael has recently moved out of the family home but he is not that far away as he is now living in Brooklyn in a house share with some friends. His parents believe that it is important for him to start to gain his financial independence and so he has to earn the money that he needs to pay the rent.