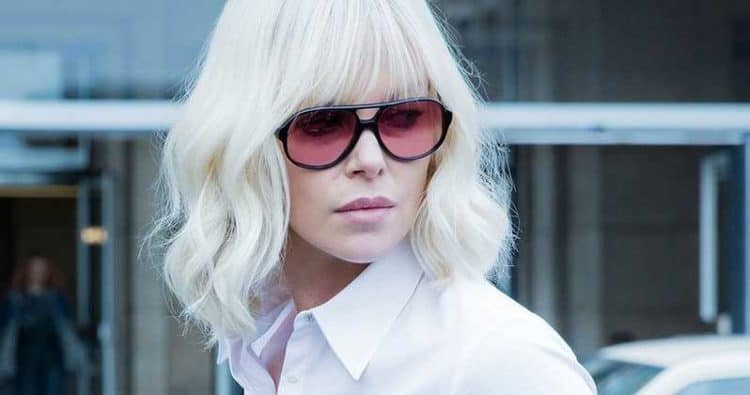 It is true that as human beings, we are all destined to face the extremities of life in every form — exhilarating experiences that give us the most memorable highs and painful experiences that threaten to kill our very spirit. And as magical as a celebrity's life may seem to us from afar, they too go through their own share of life experiences. In fact, considering the ebb and flow of stardom as well as the popularity quotient of just about any celebrity in the entertainment industry, we can easily say that they lead far tougher lives than most of us. And yet, even among them, there are those who have experienced the worst tragedies anyone ever should. While some have chosen to take these tragedies in their stride and live with them, others have chosen to put them behind them and never talk about them at all. The most heartbreaking stories, however, are those that end in the ultimate answer to all earthly suffering — death. Here are a few stories that will tell you just how behind all that glitter and glamor, smiles and success, even our most popular celebrities have suffered tragic experiences.
Grace Kelly
Grace Kelly, aka Princess Grace of Monaco, was one of the most loved celebrities who had gone on to have a public life as part of the monarchy. And yet, despite all the glitz and glamor associated with being a real-life princess, Grace suffered a horrible death in a car accident that raised more questions than provided answers to her friends, fans, and family. On September 13, 1982, Grace and her daughter, Princess Stephanie, were heading to the train station, from where Stephanie was to take a train to Paris where she was slated to begin school. On the way, the duo met with a terrible car accident that saw their car hurtling down a 120-foot drop after Grace failed to navigate a steep turn. Later, Grace died in hospital due to severe injuries and hemorrhaging. Thankfully, Stephanie survived the tragic accident. Now, while accidents are something none of us can do anything about, the circumstances surrounding the incident did raise several eyebrows. For one, there was this confusion on whether it was Stephanie at the wheel or Grace. Then, there were statements from Stephanie herself announcing that it wasn't her mother who had passed out at the wheel but failed brakes that had caused the accident. Moreover, mixed reports on how Grace was faring at the hospital after the accident proved to raise even more questions. On the one hand, there were communications indicating that Princess Grace was fine and would recover, while on the other hand, there was news of her condition worsening, eventually leading to her death. All these angles gave rise to conspiracy theories, although, at the end of the day, we all did lose an entertainment sweetheart to a tragic and horrifying accident.
Dylan McDermott
To all of us, our mothers stand testimony to the immense love we receive. While some of us are lucky enough to have at our side this wonderful woman through most of our lives, some of us lose her too early. Some of us are even unlucky enough to have no memories of her. And then, there are those who have a mother by their side only to have her snatched abruptly and violently. While losing a mother is always tragic, no matter what the circumstances, when violence is involved, it is particularly heartbreaking and sad. And this is what Dylan McDermott, of The Practice fame, had to endure. Born to teenage parents, Richard and Diane, Dylan saw his parents going their separate ways, and Dylan, with his sister Robin Herrera, began living with his mother. The tragedy unfolded when Diane died of a gunshot wound to her head, a wound she suffered when Dylan, then known as Mark, was right there outside the house when it happened. And although the young five-year-old boy hadn't witnessed the shooting, he was one of the key witnesses in the case. His mother's boyfriend, a known hot-headed gangster, John Sponza, was the only other person in the house. While police investigations ruled the death as one caused by accidental shooting, Dylan just couldn't digest the fact. As late as 2011, Dylan, in the quest to deliver justice to his mother, requested officers to reopen the case, and in line with his doubts, it was found that the initial investigating officers had covered up the case as an accident instead of the murder it actually was. Since the murderer was himself found dead in a car trunk in 1972, there was no one to bring to justice anymore. Nevertheless, we all hope it gave Dylan some amount of closure.
Judith Eva Barsi
Child actors are always awesome, and we all love them as an audience. And among the most notable ones out there was Judith Eva Barsi, a child actor who everyone knew would make it big in Hollywood as time passed by. Unfortunately, it was time that came to a violent standstill for Judith when she was only 10 years old. Even more tragic was how she met her end — the cute little girl who everyone fell in love with as soon as they saw her on the screen was murdered by her own father. Judith was one of those child stars who immediately caught the attention of the audience, making her way through commercials and television before hitting the film circuit with one of the sequels to the famous Jaws enterprise, Jaws: The Revenge. Just going by her natural talents and cute looks alone, one could predict that this little girl will be around for a long, long time. Every dream, however, came to an abrupt end on July 25, 1988, when Judith's abusive father, in a fit of rage, shot Judith and her mom and then himself at their Canoga Park home in California. A look at the history of the family reveals that such a happening was always a threat since there were several instances where Judith's father had proved to be a threat to the lives of the young child star and her mother. One wonders if Judith could have been alive if her mother or those around her, including the police and child protection services, had done more. The little one is buried alongside her mother in Forest Lawn Memorial Park, Hollywood Hills, California.
Charlize Theron
One look at Charlize Theron and you are bound to lose all sense of time and place. And when you notice the confidence with which she carries herself, and then, her work in the industry, this awe turns into absolute respect. Despite the successes that she has garnered for herself, Charlize's life is sprinkled with challenges such as inappropriate behavior from a few in the film industry to being called for speaking Afrikaans. The one tragedy that towers above these experiences though, and makes our heart sink, is the one that Charlize experienced as a teenager. An abusive father had made Charlize's early years hell, and things got worse when he was drunk. One night, after drinking heavily, Charlize's father and uncle made their way to their house where Charlize was with her mother, and in a foul mood too. Since owning guns is common in South Africa, Charlize's father shot the lock on the gate and then the kitchen door to get into the house. But it was when he shot through Charlize's bedroom door and began screaming that he would kill both mother and daughter that Charlize's mother knew this was a do-or-die situation. Taking out her own gun, she shot dead her husband and wounded his brother. Clearly, a tragedy that would have us harried for life, this one, however, only made Charlize stronger. She especially carries a special love for her mother and the love and courage she showed. "I know that if my daughter was in the same situation, I would do the same thing," said Charlize in an interview.
Steve Irwin
One of the most popular wildlife experts and environmentalists who also knew how to turn his passion and love for all creatures great and small into a daily fare for the masses, Steve Irwin, aka The Crocodile Hunter, brought the jungle into our living rooms, and we loved it! Easily one of the most influential people in wildlife, his unique presentation skills and ability to take on danger without giving two hoots about what's at hand made Steve an immediate hit with the crowds and before we could spell crocodile, he was the darling of the crowds. Add to it his penchant for introducing his children to hands-on experiences with some of the most dangerous creatures in the world and we knew that this man truly loved the wild and wished to teach his children the same lessons. Each time Steve took on a dangerous animal, it seemed like he was playing with death, and what was even more endearing was his genuine love for even the most terrifying creatures. Whether it was a highly poisonous snake or a hungry crocodile snapping at everything in its path, Steve always found something nice to say about it. Well, it all came to a sad end on September 4, 2006, when Steve was underwater at the Batt Reef in Queensland, Australia. Filming a portion for the documentary series Ocean's Deadliest with stingrays, Steve was stung in the chest by a barb from one of the stingrays and met his end doing what he loved, working in the wild. A wildlife warrior who was even termed as the modern-day Noah, Steve's legacy lives on through his shows and his wife Terri and children, Robert and Bindi, who have now taken on the mantle of his wildlife dreams and run his zoo in Australia. His son, Robert Irwin reminds us so much of his father! If it wasn't for this tragic end, we would have surely seen a lot more of Steve, and although we will always wish we did, we are happy to have been a part of a generation that saw one man turn the tide of how we perceived the wild and all it has to offer us.
Jennifer Hudson
Listening to Jennifer Hudson sing Hallelujah at the Global Citizen Prize ceremony in 2019 was one of the most exhilarating experiences for us, and this was just one of the performances from the singing sensation that blew our minds and stole our hearts. Born in Chicago, Illinois, Jennifer came into the limelight in 2004 when she made it to the list of finalists on American Idol. And the rest was history! Her hard work and talent brought her great fame and love and today, even more, endearing is the encouragement she offers other artists. And despite the giving and loving nature of the star, even Jennifer had to endure what could easily be termed as a harrowing and terrifying experience. In 2008, Jennifer's life was shattered when she lost her mother, brother, and nephew to a shooting. Police later discovered that it was her mother's older sister's estranged husband who had carried out the brutal shooting. Even from this heartbreaking episode, Jennifer brought out the good, setting up The Hudson-King Foundation for Families of Slain Victims and the Julian D. King Foundation. Our hearts go out to you, Jennifer, but even more, we salute the spirit with which you take on life and everything it throws at you.
River, Joaquin, and Rain Phoenix
Joaquin Phoenix winning the Oscar for Joker showed us how beautifully he could portray the tragedies in a person's life and bring it to the screen in the most convincing way possible. Some of us even found it surprising that a celebrity who most of us think leads a comfortable and carefree life could bring to the fore all those heartbreaking emotions. And yet, when you learn of this tragedy that Joaquin has had to go through, you will know that pain has always been a part of his life ever since he lost his brother to a tragic event. There was a time when the name River Phoenix was considered the next up-and-coming one in the entertainment industry. Beginning his career with television commercials when he was only 10, River went on to find roles in several notable works such as My Own Private Idaho — for which he won Volpi Cup for Best Actor at the 1991 Venice Film Festival, an Independent Spirit Award, and even a National Society of Film Critics Award — and Running On Empty, for which he received an Academy Award nomination, a Golden Globe nomination, and a National Board of Review Award win in the Best Supporting Actor category. Several other works of River, even at that young age, brought him accolades. These included Explorers, Stand By Me, and The Mosquito Coast. River enjoyed an equal amount of popularity on television too, with several of his works bringing him awards and nominations. Well, it all came to an abrupt and heartbreaking end on the night of October 30, 1993, when River overdosed on drugs and passed on. Joaquin and his sister Rain were both there with him when it happened at The Viper Room, and while Joaquin called 911 in desperation, Rain even tried to revive her brother through mouth-to-mouth resuscitation. It was all in vain as River was pronounced dead on the morning of October 31. We cannot even imagine the pain that Joaquin and Rain went through, and go through even today each time this memory is triggered.
Philip Seymour Hoffman
Philip Seymour Hoffman was easily one of the most talented and successful artists of our generation, and the accolades he received for his work stand testimony to the extraordinary brilliance of this actor. Four Academy Award nominations with one win, five British Academy Award nominations with one win, 5 Golden Globe Award nominations with one win, 2 Primetime Emmy Award nominations, three Tony Awards Nominations… the list goes on. Among Philip's most popular works were Capote, Charlie Wilson's War, Doubt, The Master, The Ides of March, Empire Falls, Arthur: No Acting Please, Boogie Nights, Flawless, Magnolia, and Almost Famous. In addition to these award-winning works across film and television, Philip was also a well-known personality in theater, and had to his name several great plays, including Long Day's Journey Into Night, True West, The Author's Voice & Imagining Brad, Jesus Hopped the 'A' Train, Jack Goes Boating, and Death of a Salesman. Despite his great success in entertainment, Philip was also known to struggle with drug addiction all through his younger years. After giving up drugs for several years, Philip again took to drug use in 2012, and in 2014, was found dead in the bathroom of his Manhattan apartment due to a drug overdose. Shocking and breaking the hearts of millions of his fans as well as the best-known celebrities of Hollywood who he was friends with, Philip left behind a legacy that will remain unfulfilled. This brilliant actor still had years of great work left in him and to see him leave us all so abruptly is a shocking reality even today.
Heath Ledger
There wasn't a dry eye in the room when Heath Ledger's family accepted an Academy Award on his behalf at the 81st Annual Academy Awards. And this was only one of the accolades that the extraordinary actor had garnered for himself during the short 16 years he spent in the entertainment industry. We all wanted more but it was not meant to be. A face that lent its handsomeness and versatility to several works, on the list of Heath's most famous works were titles such as Brokeback Mountain, The Dark Knight, in which he played the role of the Joker and posthumously won an Oscar for Best Supporting Actor, Two Hands, Ned Kelly, Candy, and I'm Not There. Heath was only just growing as an actor and delivering some of the most shining performances of his career, and we all knew that there was so much to look forward to from the actor. Well, it all came to a crashing end on January 22, 2008, in New York City when Heath was found unconscious in bed in his Manhattan apartment and was later pronounced dead. Although a lot of controversies surrounded the death, with some angles even pointing at Mary-Kate Olsen's role in the entire incident, it was soon clear that Heath had died to medication overdose. Nevertheless, the film industry was robbed of a brilliant actor, and the world, of a beautiful person.
Robin Williams
When everyone first heard of the passing of Robin Williams, life came to a standstill and most of us just couldn't fathom how someone who never gave up a single chance to spread laughs and smiles could be so heartbroken that he chose to end his own life. And yet, this was the truth we all had to accept, and although we couldn't bring our favorite actor back, we could at least revel in his works. And that's what we all did. Such was the impact of Robin in our lives, and although we will always struggle with the fact that this ever-smiling and ever-positive human being could even think of committing suicide, we do have the heartwarming cushion of his works to lay our heads on each time we find ourselves down and out. With Robin Williams, it will never suffice to list his amazing works, nor will it ever suffice to list his wins and accolades. What will suffice is simply this — each time we think of positivity and laughter, smiles and life lessons, we will always think of this extraordinary actor and loving human being. You will be missed forever, Robin Williams.
Heartbreaking Yet True, These Tragedies Only Make Us Hope We Don't See Any More
As heartbreaking as all these tragedies are, what's even more unfortunate is that they are true. Some of these entertainers we have lost forever, and some of them continue to give us strength and courage through their own lives. Although we wouldn't wish any of these tragedies on anyone, these incidents only go on to tell us that despite the lives we think they lead, even celebrities are normal people just like us and go through their share of life's sufferings. So the next time we find someone judging a famous personality or envying them for the lives they lead, tell them of how even the most famous celebrities of our time have endured sufferings far greater than most of us.JenniferRobert Irwin