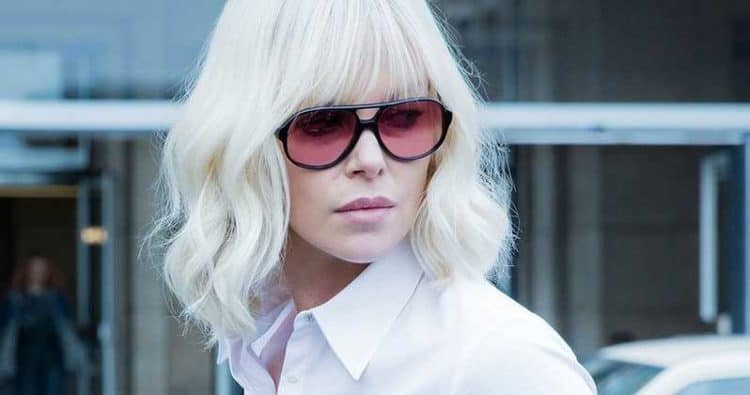 There are likely a lot of people that would say 'yes' when asked if Charlize Theron is the best female action star right now, but some of us might actually be on the fence with this one since there are other female action stars out there that deserve a little more credit. Let's put it this way, Charlize is one of the most noticeable since she has the biggest presence on the screen right at the moment with Atomic Blonde and The Old Guard has been a big push for her career. But names like Maggie Q, Gina Carano, Milla Jovovich, and many others are still great since they've been doing it for a while and are in some ways a lot more exciting to watch for various reasons. Michelle Yeoh is another name that's fun along with others since they're a little more fluid and a lot more dynamic in a lot of ways. Those that love watching Charlize aren't be faulted since she is a pretty hard-hitting action star and there's nothing to take away from her act. But the best? That's kind of questionable since putting her alongside some of the popular names of today's movies and TV shows feel as though it would level the playing field in a big way since while she is a hard worker and does put a lot into each character, it's still fair to say that she has her own style while others have theirs, and it's a matter of personal taste as to what people like to watch.
Maybe we could at least try to put together a female Expendables crew to see what might happen. Or better yet, don't label it as an Expendables movie (even if everyone would think of it this way), and let's see what the ladies have got and who's going to shine the brightest. Think about it, Theron, Jovovich, Yeoh, Carano, Q, maybe Ronda Rousey, Michelle Rodriguez, and a few more just to round it out. Who would stand out do you think? Charlize probably would simply because of her recent movies, but given the acting ability of the others and their ability to turn in a solid performance for a fight scene, it feels as though her supposed title of 'the best' would be put in question. Let's say this, she's definitely ONE of the best, but crowning THE best is kind of hard to do since there are quite a few talented women out there at the moment, and trying to narrow them down could take a while and it might depend on who you're talking to when it comes to who is actually deemed 'the best'.
Her career has certainly been on the rise throughout the last decade since she's appeared in a few very prominent movies, standing out in a big way as she's gone from being a known celebrity to being someone that's definitely in demand. Atomic Blonde kind of struck everyone a little differently since some folks really enjoyed it and thought that turning Theron into a butt-kicking spy was one of the best ideas ever. While it wasn't terrible it did feel a little awkward, not because of a woman kicking the crap out of men, that part was actually enjoyable. It's more or less the fact that like so many actors she has only a few default settings that tend to appear in every role, and in AB they showed up quite easily and yet were a little darker, a little more subdued in a way, and definitely allowed her to lean into her character a bit more. But somehow there's still that feeling of not being able to fully believe everything she does since beyond the laws of physics and what's realistic there's just a bit more to comment on that really doesn't feel like it went well with the movie. It's the same way in The Old Guard since she's the tortured individual, the one that just wants it all to be over at some point so that she can think that she's making a difference, that she's doing something. Almost every actor has their favorite type of role and it's this that we find them doing all the time. Kevin Costner is the everyman that tends to take on the hopeless causes, Jason Statham is the guy that's trying to work through some traumatic event in his past and tends to punch and kick his way through most problems, and so on and so forth. Charlize appears to play characters that allow her to take on the attitude that she wants what she's doing to make a difference, but gets frustrated when it's revealed that nothing she does works to make a difference.
That's why I don't think she's the best really since she falls into the same type of pattern as so many others.