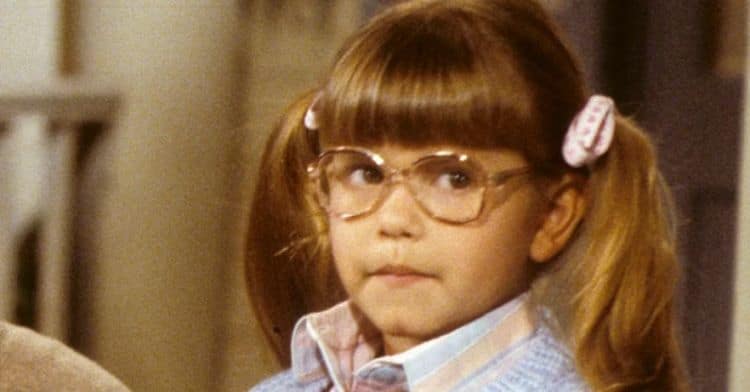 Anyone who was around during the 1980s will probably remember an adorable and talented child star named Judith Barsi. She made her first on-screen appearance in 1984 in a TV mini-series called Fatal Vision. From then on, Judith became a fixture in the entertainment industry through a variety of small roles. Despite her young age, it was clear that she had all of the key ingredients to propel her to superstardom. Sadly, however, Judith's career would be cut short when she was tragically murdered in 1988. Although her young life was cut short, Judith's legacy continues to live on in her work and all of the people she touched. Keep reading to learn more about Judith Barsi's tragic story.
Who Was Judith Barsi?
Judith Barsi was born and raised in the Los Angeles area. Both of her parents immigrated to the United States from the Hungarian People's Republic, however, they didn't meet until they were both living in California. From what we can tell, neither of her parents had any experience in the entertainment industry, but Judith's mother really wanted to get her involved in acting. When Judith was five years old, she was discovered at a local skating rink. She was mistaken to be much younger, but this ultimately worked in her favor. Judith began her career in commercials before working her way up to bigger roles on TV and eventually in movies. Some of her credits included shows like Growing Pains and Cheers and movies like Jaws: The Revenge. Although Judith hadn't become a big name just yet, she was making a good amount of money. Through her work, her family was able to purchase a nice home in Los Angeles. Unfortunately, however, their picture-perfect life would come crashing down in just a few years.
Judith Barsi Was A Victim Of Abuse
On the outside, Judith's life may have seemed like a dream come true. In reality, though, she was being abused. Judith's father, Jozsef, suffered from alcoholism and had a history of being abusive to Judith and her mother, Maria. As Judith's career began to grow, Jozsef began to get angry about his daughter's success. He repeatedly made threats against Maria and by the mid-1980s, Maria contemplated leaving him. However, she was hesitant because she wasn't sure how her decision would impact her and Judith in the long run. In the winter of 1986, Maria reported Jozsef's abuse to the police. While it appears that the incident caused him to stop drinking, he continued to threaten his wife and daughter and be physically abusive towards them. He even went as far as to say he was going to kill them both by cutting their throats. In addition to making the threats known to Maria and Judith, other people on Jozsef's life also knew about his fixation on killing them. The abuse got so bad that Judith began visibly gaining weight. According to an article from the Los Angeles Times, Judith said, "I'm afraid to go home. My daddy is miserable. My daddy is drunk every day, and I know he wants to kill my mother". Child services eventually got involved, but things took a turn for the worst before Judith and Maria could be removed from the situation.
Judith Barsi's Death
In the summer of 1988, Jozsef flew into a drunken rage that would last for days. Sadly, no one in the Barsi family would make it out of the home alive. Jozsef shot Judith in her head while she lay in bed, and then he got Maria. Two days later, he shot himself. Judith was only 10 years old at the time of her death. Several of her former castmates from various projects attended her funeral. Lance Guest, who had played her father in Jaws, was one of the pallbearers. Judith and her mother were buried together in Los Angeles. Judith's final acting role was voicing Anne-Marie in the 1989 movie All Dogs Go to Heaven.
Is Judith Barsi's Ghost Still In Her Former Home?
In the years since Judith's death, the Los Angeles home she shared with her parents has been purchased by new owners. The Bernal family, who currently lives in the home, has said that they can feel a "dark presence". In 2020, the house was featured on the Quibi series Murder House Flip which specifically renovated homes that had tragic pasts. The renovation team was able to bring new life into the property and create a brighter and more welcoming environment for the Bernals. However, if you believe in ghosts, you may be inclined to believe that Judith's spirit — and perhaps even her parents' — are still present in the house.
Tell us what's wrong with this post? How could we improve it? :)
Let us improve this post!