Lea Thompson is famous for her exploits as an American actress and director but her foray into the entertainment industry started with dancing. She left a good record during her time at the American Ballet Theatre before focusing on her acting career. Thompson has scored many milestones since her 1982 debut in the interactive live-action video game MysteryDisc: Murder, Anyone?
More than four decades down the line, Lea Thompson has retained relevance as an actress in the very competitive industry that is Hollywood. She is best known for portraying Lorraine Baines-McFly in the Back to the Future film trilogy from 1985 to 1990. Her other notable film credits include Howard the Duck (1986), Some Kind of Wonderful (1987), The Beverly Hillbillies (1993), and Dennis the Menace (1993). She is also popular on the small screen, best known for her portrayal of Kathryn Kennish in Switched at Birth. Explore other facts you probably didn't know about Lea Thompson below.
1. Lea Thompson Began Dancing Professionally At Age 14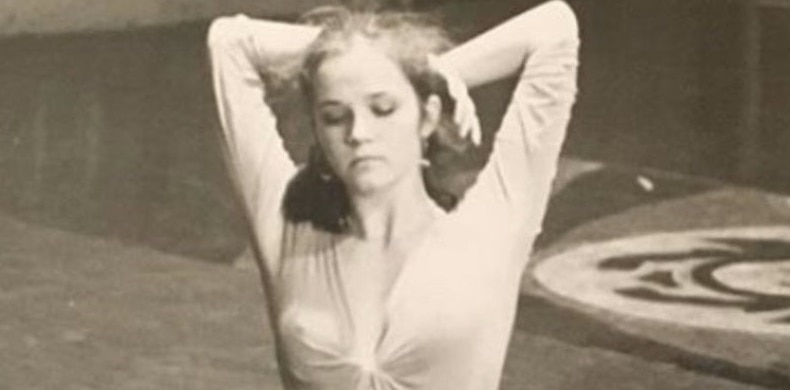 Born on May 31, 1961, in Rochester, Minnesota, Lea Thompson was raised by her parents, Clifford and Barbara Barry Thompson who gave her early guidance into show business. Thompson fell in love with ballet as a little child and would practice for hours with her brother to hone her skills. She began dancing professionally at the age of 14 and her efforts landed her scholarships to the School of American Ballet, the American Ballet Theatre, the San Francisco Ballet, and the Pennsylvania Ballet.
2. Lea Thompson Moved To New York At Age 20 To Pursue Her Acting Career After Facing Rejection As A Ballet Dancer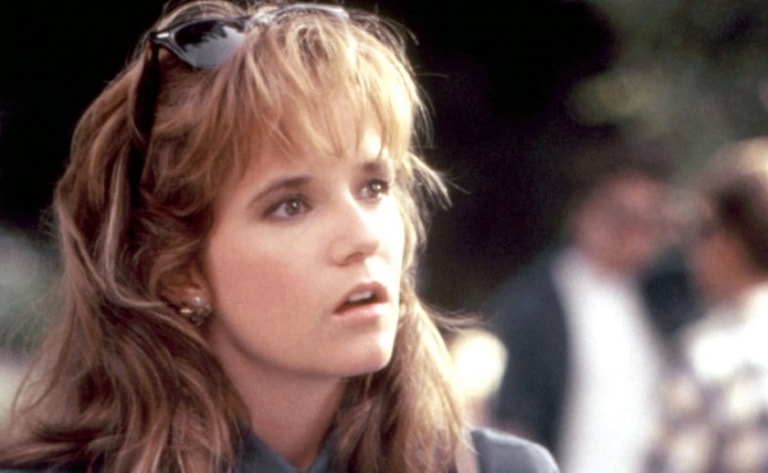 The actress was 20 years old when she decided that ballet wasn't her forte after all. After more than 45 performances with the American Ballet Theatre's Studio Company, Mikhail Baryshnikov who was the artistic director at the time told her to consider quitting because she was too "stocky." Thompson took the advice and left with a broken heart as she was looking forward to working with Baryshnikov who she considered her idol in the industry. Nevertheless, she went into acting with a positive mind.
Subsequently, Lea Thompson moved to the Big Apple to pursue her acting career and started by making appearances in Burger King advertisements. Her film debut came in the blockbuster Jaws 3-D (1983) and she told a few lies to get the role. The '80s were kind to Thompson who got more film roles, including her most popular role as Lorraine Baines McFly in the Back to the Future trilogy. She also starred in Some Kind of Wonderful (1987), Casual Sex? (1988), and The Wizard of Loneliness (1988). Thompson is still active in her acting career with more feathers added to her career hat. She competed on the 19th season of Dancing with the Stars with professional dancer Artem Chigvintsev as her partner.
3. She Made Her Directorial Debut In 2006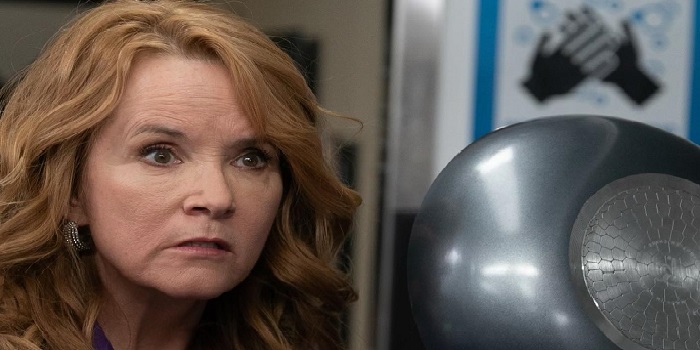 In 2005, Lea Thompson was cast to play the main role in a made-for-TV film series titled Jane Doe. In addition to portraying the titular role in the Hallmark Channel's film series, Thompson directed two of the films – Jane Doe: The Harder They Fall and Jane Doe: Eye of the Beholder. Her next directorial effort came in four episodes of Switched at Birth. Other projects under Lea Thompson's directorial portfolio include The Goldbergs, Schooled, Stargirl, Star Trek: Picard, Resident Alien, and Will Trent. She is still playing film and television roles while expanding her horizon by venturing into other fields.
4. Lea Thompson Met Her Husband On A Movie Set
Lea Thompson and film director Howard Deutch have been married since 1989. They met while filming Some Kind of Wonderful (1987) and later got married in 1989. Thompson and her husband have worked on many projects together, including Some Kind of Wonderful, Article 99, and Caroline in the City. They are also parents to two daughters – Madelyn Deutch and Zoey Deutch.
5. Lea Thompson's Daughters Are Actresses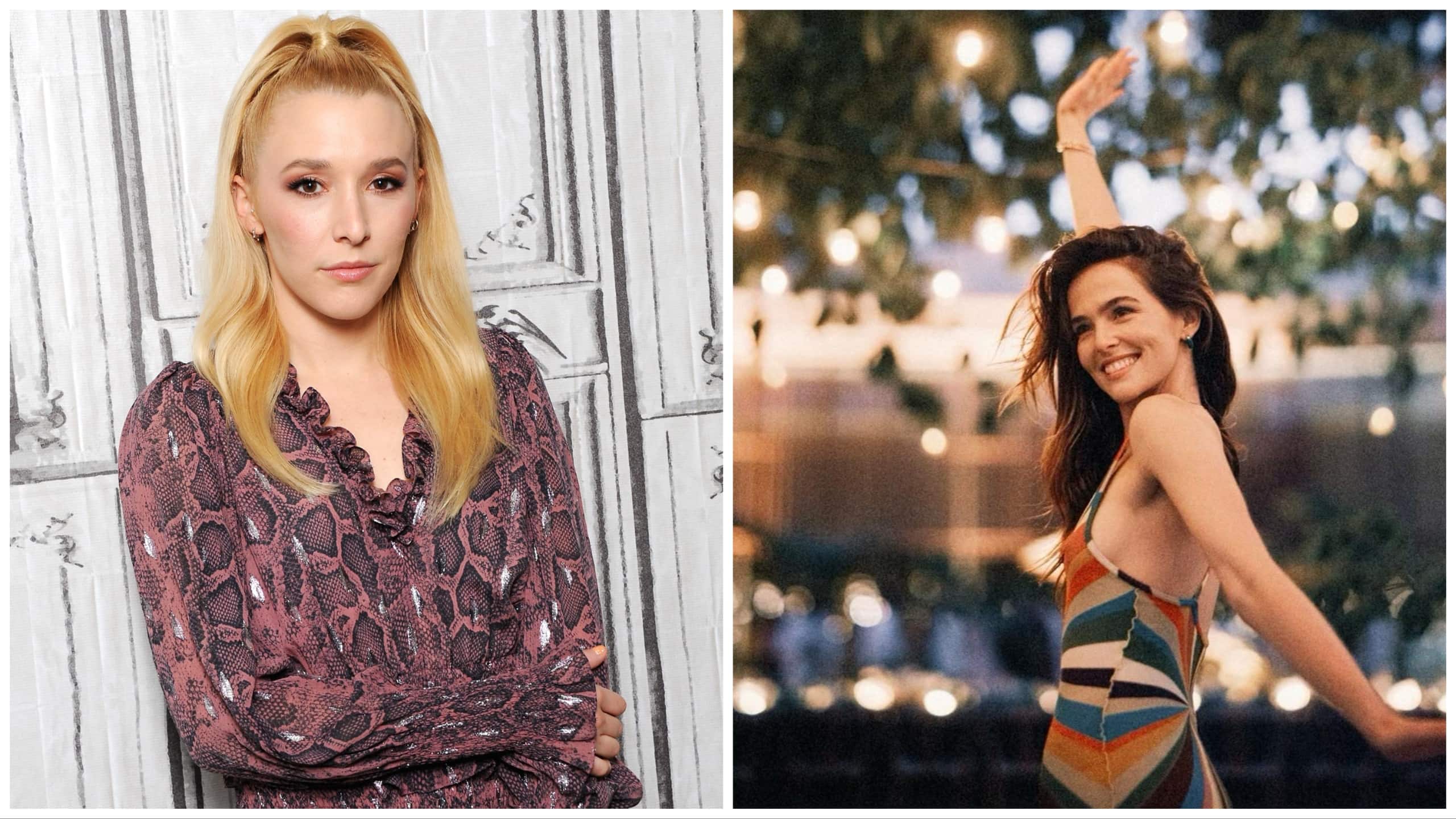 Madelyn Deutch and Zoey Deutch inherited the entertainment genes from their parents. Madelyn Deutch (born March 23, 1991) is the first child of Lea Thompson and she is an actress, musician, and writer. She is best known for her recurring role in Texas Rising and for writing and composing the musical score for the feature film The Year of Spectacular Men which she also starred in. She appeared alongside her mother and sister in Mayor Cupcake. As a singer, Madelyn Deutch is a member of the LA-based band BLEITCH.
Lea Thompson's second daughter, Zoey Deutch is a more established actress than her older sister. Born on November 10, 1994, Zoey Deutch debuted as an actress in 2009 and has worked her way to the top to become one of the best actresses in Hollywood. She is best known for her performances in film and television projects like Everybody Wants Some!! (2016), The Politician (2019–2020), Set It Up (2018), and Vampire Academy (2014).