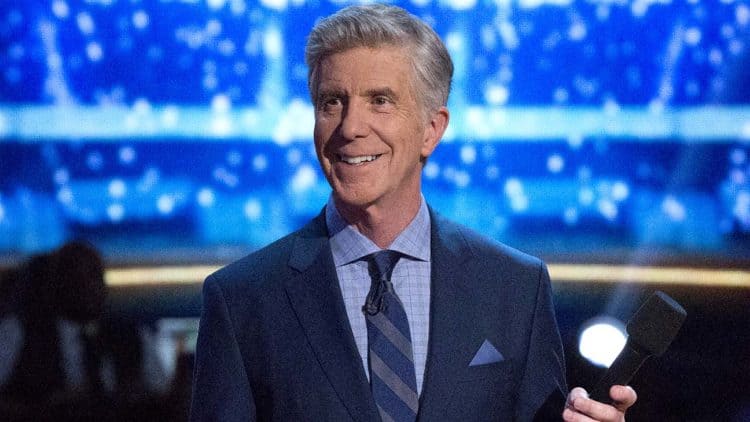 When Dancing with the Stars premiered in 2005, the series quickly became a hit. Even though the concept seems a little weird on the surface, there's something about watching celebrities dance that people seem to really enjoy. Although several things have changed during the show's run, one of the things that remained the same was Tom Bergeron's role as the show's host. For the first 28 seasons, Tom was a fixture on Dancing with the Stars. When news broke that he wouldn't be returning for the show's 29th season, lots of viewers were shocked – and not in a good way. Although the reason for his departure was initially kept quiet, he has finally spoken out about why he and the show parted ways. Keep reading to find out why Tom Bergeron left Dancing with the Stars.
Who Is Tom Bergeron?
To say that Tom Bergeron is a legend in the entertainment industry might actually be an understatement. Tom has been working in the business for well over 30 years, and during that time he has gotten to be a part of some very successful productions. Tom's journey began in the early 1970s when he was hired at a local radio station in his hometown in Massachusetts. It didn't long for him to build a dedicated audience and he continued to work in radio for several years. However, Tom eventually got the itch to do something new. In the early 1980s, he got his first on-screen opportunity as a game show host. Tom's personality mixed with his warm on-screen presence made him the perfect fit for being in front of the camera. By the time the 1990s rolled around, Tom had become a popular on-air presence in the Boston area, and it wouldn't be long before his face was recognizable in markets all over the country. In 1998, he became the host of the game show Hollywood Squares, a role he continued until 2004. Tom also became the host of America's Funniest Home Videos in 2001. When he was hired to host Dancing with the Stars in 2005, he was already very well established in the industry, and he proved to be the right man for the job.
The Real Reason Tom Left Dancing With The Stars
The world may have been shocked when news broke that Tom would be leaving Dancing with the Stars, but he wasn't surprised at all. Tom recently appeared on Bob Saget's podcast, Bob Saget's Here for You, where he shed some light on why he is no longer part of the show. According to Parade, Tom said that, during season 28, there was a little conflict brewing behind the scenes over the direction of the show. Tom had also been vocal about the fact that he didn't like political celebrities being invited on the show as contestants. Parade reported that Tom told Saget, "[DWTS is] an oasis, for two hours every week, from all of the nonsense and the divisiveness going on right now, and let's not put political people in there". Evidently, tension heightened between Tom and the producers and a decision was made to let him go. While being fired from a job is never a good feeling, Tom still has good memories of his experience. He said, "I want people to still watch it and support [the cast and crew], and understand that, sure, it's different, but there's still very, very talented people who are going to be on your screens. I wasn't surprised that was my last season, so there was no blue period…" Tom didn't provide any information on why his co-host Erin Andrews was fired. However, there's a chance it could've been for a similar reason.
What's Next For Tom?
Even though Tom wasn't too bummed about being fired, losing a job is always tough because of the financial element. That said, Tom hasn't landed his next big hosting job yet, but he's still been pretty busy since his time on Dancing with the Stars. In 2020, he appeared as a contestant on The Masked Singer where he competed while wearing a taco costume. He has also made a handful of other on-screen appearances, and he seems to be enjoying himself. At the moment, it doesn't appear that Tom has any upcoming projects, but that might not be such a bad thing. As Tom approaches his late 60s, he's getting to the point in life where it might be time for him to think about retirement anyway. At the same time, however, it seems unlikely that Tom will ever completely walk away from the entertainment business.
Tell us what's wrong with this post? How could we improve it? :)
Let us improve this post!