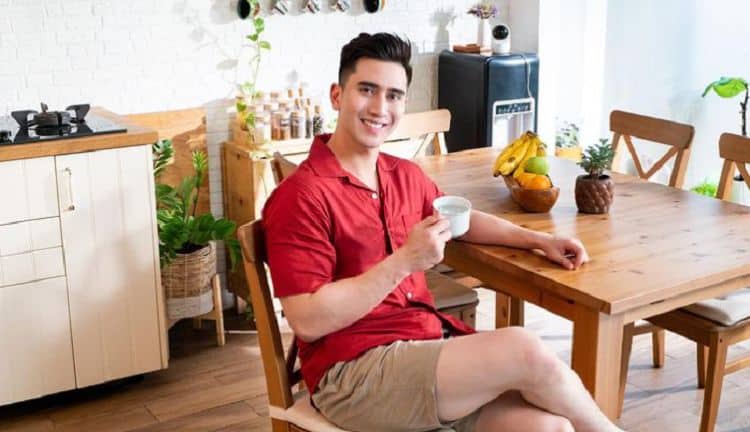 It's a tough life being in your 20s, being famous, and working the jobs you love more than anything. Just ask Verrell Bramasta Fadilla. He's living his best life working as an actor, a DJ, and becoming more famous by the day. The Indonesian actor isn't even old enough yet to rent any car he wants at the airport car rental facility, but he's making bank and living it up. What do you want to know about him?
1. He is Young
Verrell was born on September 11, 1996. He was born to his parents, Ivan and Venna. The name his parents gave him at birth is Verrell Bramasta Fadilla Tirtosoekotjo, but he doesn't use all of his names when he's at work. It's a lot for his fans to remember – or even say.
2. He is Indonesian
He was born and raised in Indonesia alongside his mom and dad. He grew up in Jakarta, which is a well-known city even to those who are not from the area. The area allowed him several opportunities growing up, and he took advantage of those by going into the acting field.
3. He Tried College
He went for a year, but it didn't work for him. While there are so many people who believe you have to go to college, not everyone was made for college. For some, it's better not to go and no one judges that. He tried it, it didn't work, and he left. Look at him now. He was a student at Universitas Pelita Harapan during the 2014-2015 academic year.
4. He's Been Acting a Long Time
He made his acting debut all the way back in 2014. He was part of a soap opera. So many of the world's best actors and actresses do get their start in the soaps, and he is not an exception to the rule. He was able to take that time and move on with it to make sure he could continue to grow his acting career.
5. His Mom is a Model
His mother, Venna, is a model. She's also a beauty pageant winner. She focused her entire life on her good looks, and she used them to make money, to raise her family, and to achieve her dreams. She's done well for herself, and Verrell is her first child with her husband.
6. He's in a Relationship
He is currently dating an actress by the name of Natasha Wilona. She's well-known, highly beloved by her fans, and they have been together for some time. She has more than 31 million people following her journey on just Instagram, and that doesn't even count the other social channels she has.
7. He Enjoys Travel
He's a young man who is doing well for himself, and one of the things he likes to do to celebrate his own success and to take advantage of the place he's in currently is travel. He loves to see the world. He travels well and often, and he typically documents his many trips and travels on his social media accounts.
8. He is Open
Verrell Bramasta is not a closed book. He is open with his fans. He doesn't hide anything from them, he does appreciate them, and he is willing to answer questions and engage with his fans when they want to speak to him. He's an open book, but he's not sharing everything.
9. He Keeps the Best Stuff Private
One thing that Bramasta has learned and mastered in his many years as a famous young man is that you cannot keep everything private. You have to find a balance between keeping things to yourself and making your fans feel as if you are sharing. When you try to keep everything to yourself, it usually goes awry. He's mastered the art of sharing enough that he is an open book, but also so that he can keep the most important thing sin his life to himself. It's an art, and he's good at this art.
10. He's Only Going to Get Bigger
He is already one of the most famous young men in his part of the world, but that is going to change. He continues to work, to showcase his talents, and to take on roles that make him grow. He will grow even bigger than he already is, and there is no doubt in the minds of anyone he is working with that he is going to become the biggest and the best. He's that good.