Some actresses such as Cameron Diaz, Melissa McCarthy, and Kristen Wiig are primarily known for their comedic roles. But they also venture out of their comfort zones. That's respectively seen in Any Given Sunday, Can You Ever Forgive Me? and The Diary of a Teenage Girl.
Altogether, it proves their acting chops in tackling dramatic roles. But on the flip side, there are a few dramatic actresses who made their mark or at least tried something different for a change — comedic roles. Below are the 6 best dramatic actresses in comedies.
1. Meryl Streep in The Devil Wears Prada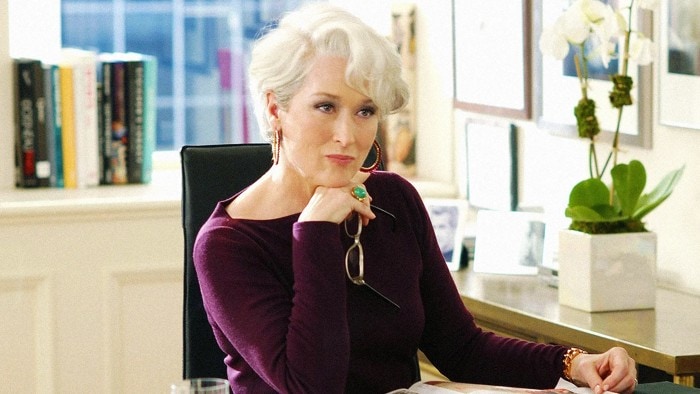 Not everyone has the caliber of holding the record for the most Oscar nominations unless the person is Meryl Streep. 21 times, to be exact, and she won three times, including Kramer vs. Kramer, Sophie's Choice, and The Iron Lady. While Streep often excelled in dramatic roles, she is no slouch in comedies too. This is especially true with her unforgettable role as the editor-in-chief Miranda Priestly in The Devil Wears Prada. Her steely demeanor is one for the ages, and she pairs well with Anne Hathaway, who plays her assistant.
2. Kate Winslet in The Holiday
The Holiday is so corny that even one of the stars, Kate Winslet, said the word "corny" twice. This can be heard in her line, "I like corny. I'm looking for corny in my life". Winslet, who rose to prominence playing Rose in the Oscar-winning Titanic, is often cast in dramatic roles. Acclaimed films like Hideous Kinky, Eternal Sunshine of the Spotless Mind, and Little Children may have cemented her dramatic acting prowess.
However, she also knows how to let loose every now and then. And The Holiday happens to be one of them. It features her wonderful and sympathetic performance as the emotionally conflicted Iris. Writer-director Nancy Meyers also stacked her rom-com with an all-star cast including Cameron Diaz, Jude Law, and Jack Black. But it was Winslet who stole the show here, making this otherwise lengthy (it clocked a whopping 136 minutes!) rom-com reasonably watchable.
3. Amy Adams in Enchanted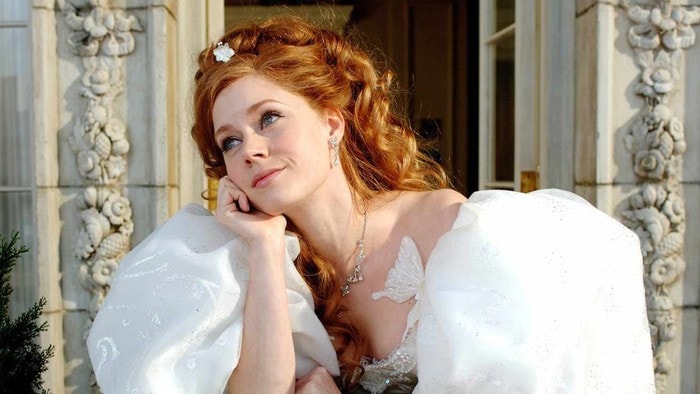 Amy Adams is a six-time Oscar nominee – five in the Best Supporting Actress category and once in the Best Actress category. She's a versatile actress who can take on any type of role, such as drama (Doubt), sci-fi (Arrival), and even comic-book genre (Man of Steel). Let's not forget about comedies too and one of them includes Enchanted.
A subversive take on Disney princesses and fairytale romance, this hilariously self-aware comedy revolved around Princess Giselle (Adams) finds herself transported from the animated world of Andalasia to modern-day New York City. Her fish-out-of-water situation and naivety lead to several amusing moments, thanks to Adams' chirpy and charismatic performance.
4. Jamie Lee Curtis in Freaky Friday and Everything Everywhere All at Once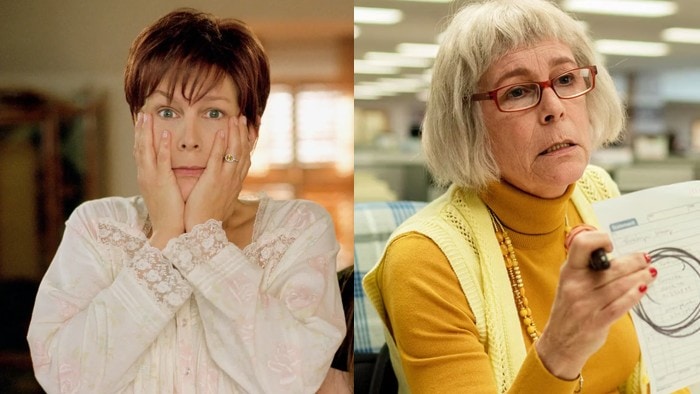 Jamie Lee Curtis may have been well-known for playing Laurie Strode in the Halloween films. But beyond her recognition as a scream queen, she can handle comedies too. Among them includes Freaky Friday, the memorable body-swap comedy where Curtis has a field day playing the angst-ridden teenage girl while Lindsay Lohan becomes the mom. Their role-flipped chemistry is both funny and even poignant that delves deeper into their mother-daughter dynamic.
The other comedy – a multiverse-themed sci-fi comedy, to be exact – is Everything Everywhere All at Once. The indie gem finally won her first Oscar in the Best Supporting Actress category for her role as the cynical IRS inspector Deidre Beaubeirdre. She gives her all and even steals some of the scenes from the already-stellar cast of Michelle Yeoh, Ke Huy Quan, Stephanie Hsu, and James Hong.
5. Angelina Jolie in Life or Something Like That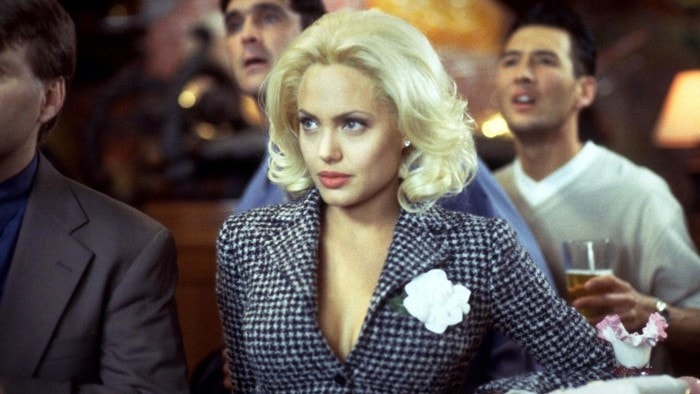 Another dramatic actress in comedies, Angelina Jolie, certainly wowed audiences. From playing a sexy cyborg in Cyborg 2: Glass Shadow to winning an Oscar for Girl, Interrupted, Angelina Jolie's resume showcased her versatility as an actress. She also tried her hand at playing a lighthearted role in a romantic comedy called Life or Something Like It. It may have been a flop at the time. But Jolie's bleached-blonde, Marilyn Monroe-like role of reporter Lanie Kerrigan has that glowing appeal and undeniable charisma, proving she can do comedy after all. Not to mention sharing worthwhile chemistry with Edward Burns, who plays the cameraman and romantic interest.
6. Angela Bassett in Vampire in Brooklyn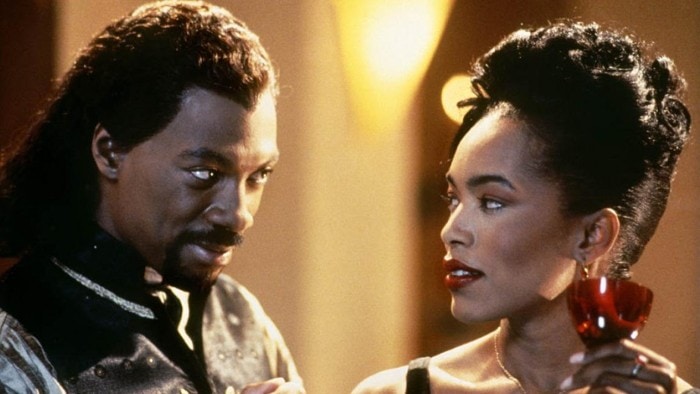 This one may come as a surprise, but Angela Bassett is another dramatic actress in comedies. Bassett is often synonymous with dramatic roles, from playing Tina Turner in What's Love Got to Do with It to a tough bodyguard in Strange Days. Today's generation would remember her the most as Queen Ramonda in the Black Panther films and also leads the role of Athena Grant in TV's 9-1-1. But Bassett sometimes ventured into the comedy territory too. That's evident in the underrated Vampire in Brooklyn.
She plays a police detective who's a half-vampire that the vampire Max (Eddie Murphy) has been desperately looking for. Bassett plays it straight as a tough, no-nonsense role with a subtle hint of darkly-comic touch. She pairs well with Eddie Murphy, and while Wes Craven's attempted mix of vampire horror and comedy is uneven, it remains a fascinating mess worthy to be re-discovered.