From her indelible performance as Rose in Titanic to embodying an eclectic mix of emotionally complex women, Kate Winslet has rightly cemented herself as one of the most iconic actresses of our generation. Whatever character she embodies, Winslet's performances are marked by a profound emotional depth and authenticity that has made her a critical darling. The British actress has received numerous accolades for her work including but not limited to 5 BAFTAs, 5 Golden Globe Awards, 2 Emmys, and 1 Academy Award.
Beyond her successful career, Kate Winslet's personal life is equally captivating. She is admired for her unwavering commitment to promoting body positivity, but there are many other intriguing aspects to explore about this remarkable actress. Let's delve into a few fascinating facts about Kate Winslet that showcase her multifaceted nature and add depth to her inspiring persona.
1. She Got Her Start Early Doing Commercials
Kate Winslet's passion for acting runs deep in her veins, as she hails from a family with a rich theatrical background. With both her paternal grandparents and her father being actors, Winslet was exposed to the world of performance from an early age, igniting her own aspirations in the field. Her journey began with school plays, where she eagerly showcased her talent from the tender age of five. Recognizing her potential, at 10 years old, Winslet enrolled in the prestigious Redroofs Drama School in England, which not only provided training but also served as an agency for aspiring actors. Through Redroof, Winslet landed her first professional opportunity—an appearance in a commercial for the popular sugary cereal, Sugar Puffs.
2. Kate Winslet Met Her Husband Edward Abel Smith In The Middle of A House Fire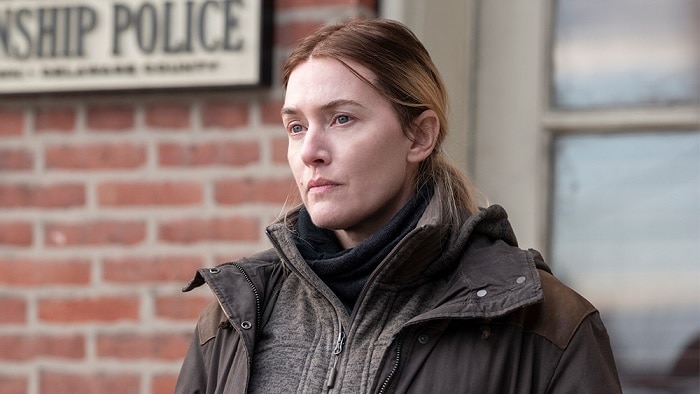 In a twist of fate, Kate Winslet's path crossed with her future husband, Edward Abel Smith, in a remarkable and dramatic manner. The year was 2011, and both Winslet and Smith were coincidentally vacationing as strangers on Necker Island, the private resort owned by Richard Branson. However, their idyllic getaway took an unexpected turn when Hurricane Irene unleashed a devastating fire that engulfed the island.
Amid the chaos and danger, Winslet's heroic nature shone through as she actively participated in the rescue efforts, even assisting in the safe evacuation of Richard Branson's grandmother. Smith, who happened to be Branson's nephew, witnessed Winslet's bravery firsthand and was captivated by her selflessness and courage. He became Winslet's third husband when they married in 2012.
3. She Worked In A Deli To Support Her Acting Career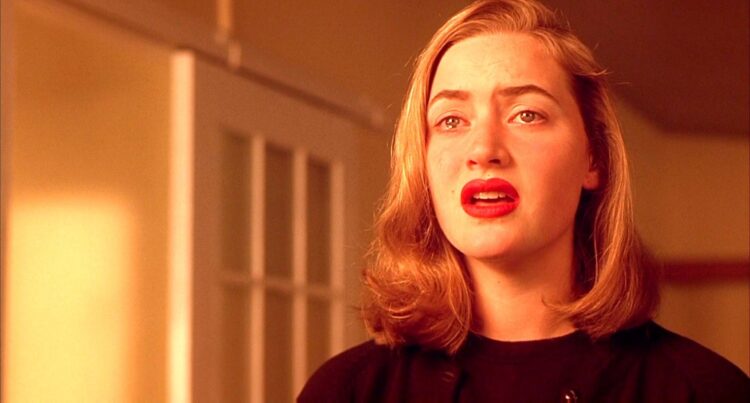 In her formative years at Redroofs, Kate Winslet faced financial challenges that compelled her to seek alternative means of support. At the age of 16, she made the difficult decision to leave the theater school and started working at a delicatessen to make ends meet. Despite the demands of her job, Winslet remained determined to pursue her acting aspirations, persistently attending auditions in pursuit of her dreams.
Her tenacity paid off when she secured a breakthrough role that would change the trajectory of her career. Winslet landed the part of Juliet Hulme in the critically acclaimed film Heavenly Creatures, co-starring Melanie Lynskey. This remarkable performance became her stepping stone to success, earning her widespread recognition and immense critical acclaim.
4. Kate Winslet Is A Grammy Winner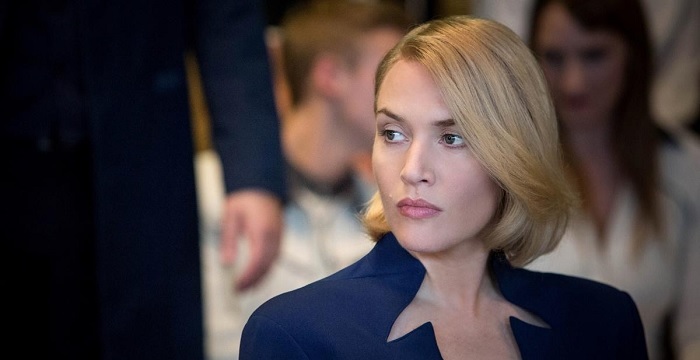 A little known fact about Kate Winslet is that she has a Grammy Award. Beyond her acclaimed acting career, Kate Winslet possesses a hidden talent that often goes unnoticed – her vocal abilities. In 2001, Winslet showcased her vocal prowess by lending her voice to the beautiful song "What If," featured in the soundtrack of the film Christmas Carol: The Movie. A couple of years earlier in 1999, Winslet's vocal talents were recognized with a Grammy award for her narration of a short story in the audiobook, Listen to the Storyteller.
5. She Turned Down The Role of Eowyn in The Lord of the Rings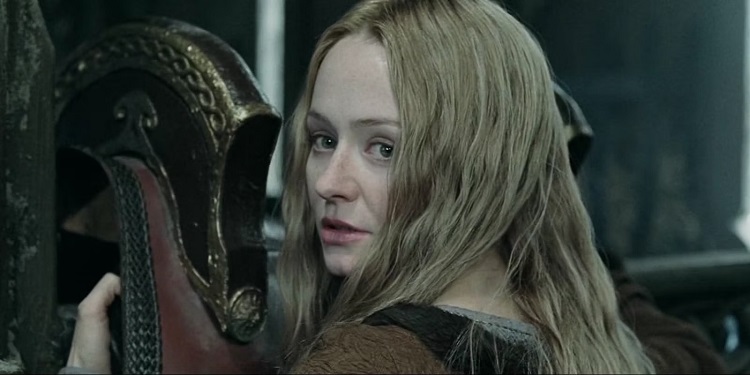 An interesting fact about Kate Winslet is that she deliberate choices when it comes to selecting roles throughout her career, demonstrating a clear inclination towards period pieces and independent productions while deliberately steering away from blockbuster films. Her discerning approach has led her to turn down opportunities that may have propelled her into the realm of blockbuster cinema. One such notable instance was her decision to decline the role of Eowyn in Peter Jackson's The Lord of the Rings: The Two Towers, the highly anticipated second installment of the beloved Lord of the Rings trilogy. The role eventually went to Miranda Otto.
6. Kate Winslet Keeps Her Oscar Award In Her Bathroom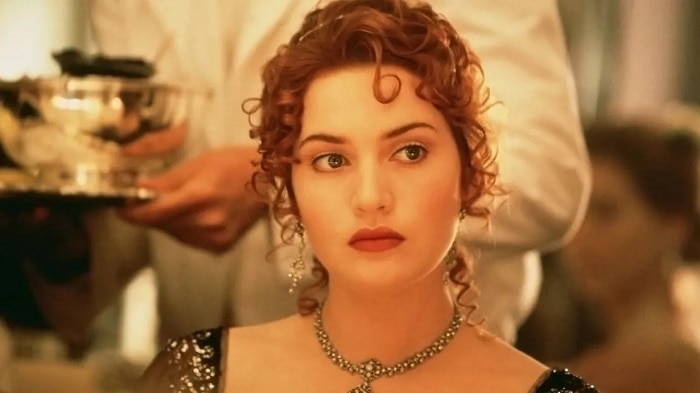 In a delightful anecdote, Kate Winslet revealed a charming reason why she keeps her Oscar awards in her bathroom. She shared that the intention behind this unusual placement is to create a lighthearted moment for guests. Winslet explained that she wants everyone to have the opportunity to hold the coveted award and give an impromptu acceptance speech, expressing gratitude to their loved ones. The actress humorously mentioned that she can often tell when someone has taken a moment with the Oscars because they emerge from the bathroom with slightly flushed cheeks, leading to moments of laughter and amusement.
7. She Lends Her Voice To Creating Autism Awareness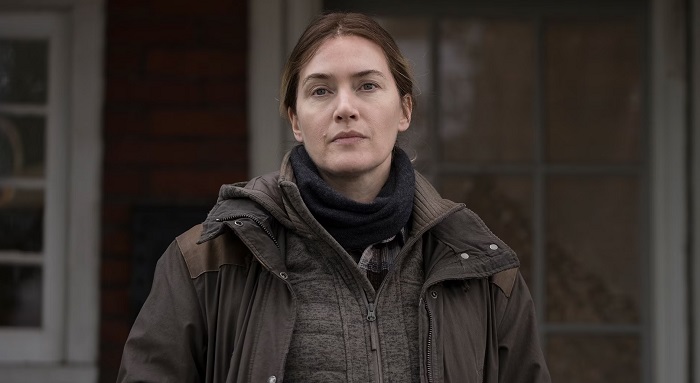 Kate Winslet actively supports autism awareness through the Golden Hat Foundation, which she co-founded with Margret Ericsdottir, a mother of an autistic child. She has authored a book on autism and uses her star power to promote understanding and make a positive impact in the lives of individuals on the spectrum. Her efforts have been recognized and celebrated for their selflessness.
Tell us what's wrong with this post? How could we improve it? :)
Let us improve this post!