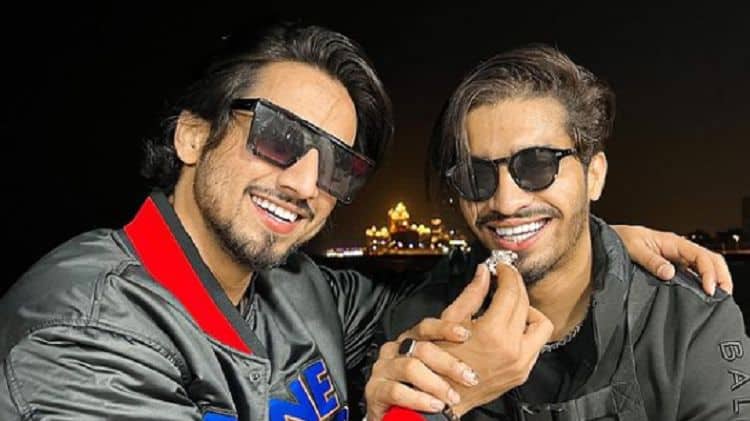 Mr. Faisu didn't always envision himself becoming a social media celebrity, but that's exactly what he is. His journey to online fame has been full of twists and turns and he's probably had moments where he doubted what he was doing. However thanks to his hard work, creativity, and consistency, Mr. Faisu has been able to build a massive online following that includes millions of people from around the world. Fans flock to his social media profiles to watch him dance and enjoy life and his following is continuing to grow. He hopes to continue creating content for many years to come. Continue reading to learn 10 things you didn't know about Mr. Faisu.
1. He Is All About Positivity
In a world where there is never a shortage of negativity, it's always nice to come across something that genuinely makes you smile. That is what Mr. Faisu is hoping to do with his online presence and I think it's safe to say that he's already accomplished that goal. As he continues to create, he hopes to try new things along the way.
2. He Likes to Travel
These days, having a large online following is about much more than just being popular. Once someone builds a large audience, they can get access to lots of cool opportunities. For Mr. Faisu, one of those opportunities has been the chance to travel. He has visited several countries including the United States, Armenia, and England.
3. He Worked in Sales
As mentioned earlier, Mr. Faisu's road to becoming a social media star hasn't always been easy. After some time working for his father's small business, he decided to get into sales. According to an article from Times of India, Mr. Faisu said, "at 21, I got a job as a salesman on Linking Road. For ₹50 a day, I spent 9 hours in the heat & threw myself at passersby to buy clothes."
4. He Used to Make Over a Dozen Videos Per Day
If there's one piece of advice you'll hear repeatedly if you ask someone how to make it on social media, it's be consistent. This is something that Mr. Faisu understood very early on in his journey. When he first started creating content, he was recording 14 videos per day.
5. He Has Some Acting Experience
Like lots of other social media influencers, Mr. Faisu hopes to expand beyond the internet. He has already taken a step in the traditional entertainment industry with his role in the TV series Bang Baang. At the moment, it doesn't look like he has any acting roles in the works, but I have a feeling we'll see him do more TV work in the future.
6. He Loves Fashion
No matter what Mr. Faisu is doing, you can trust that he's always going to look good while doing it. He loves being able to share his personality through his clothing and he has a great sense of style. He also isn't afraid to try out different patterns and bold colors.
7. His YouTube Channel Has Almost 95 Million Views
When people talk about the success that Mr. Faisu has had online, his number of followers is usually the first thing people mention. But as we know, engagement is more important than the sheer number of followers. Mr. Faisu is fortunate to have both. In addition to his YouTube channel having 1.45 million subscribers, his videos have also gotten a total of more than 94 million views.
8. He Is Thankful For All Of His Supporters
It goes without saying that it's impossible to become a celebrity of any kind without support from people. This fact isn't lost on Mr. Faisu and he's thankful for all of the people who have shown him love and support throughout his journey. Unfortunately, though, he doesn't have the bandwidth to connect with everyone individually.
9. He Likes His Privacy
Even though Mr. Faisu is known to millions of people, there aren't too many who can say that they really know him on a personal level. That's because he's always been somewhat guarded when it comes to his private life. Like many other influencers, he likes to have some separation between his online persona and who he is in real life.
10. He's an Entrepreneur
Part of finding success as an influencer is understanding how to leverage your platform to do more than just create content. Mr. Faisu has done exactly that. He started a deodorant company called 2407 and he got thousands of orders within 30 minutes of launching. It'll be interesting to see what other kinds of business ventures he decides to pursue.