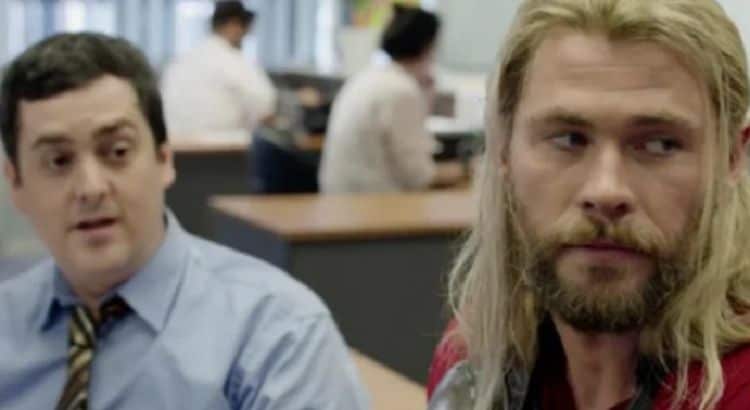 Daley Pearson has been in the entertainment industry for well over a decade. During that time, he has become known and respected all over the world for the work he's done in front of the camera and behind the scenes. Daley is best known for being the co-founder of the Australia-based company, Lido Studios. His biggest project includes the popular children's show, Bluey, which has become one of the most-watched shows for young people in Australia. Daley's immense creativity and passion for telling stories have opened the door for countless opportunities and will continue to do so for years to come. Keep reading to learn 10 things you didn't know about Daley Pearson.
1. He Is An Emmy Winner
There are lots of ways for a person to achieve success in the entertainment industry, but winning major awards is what truly solidifies a person's legacy. Daley is proud to be able to say that he already has some awards under his belt. Over the course of his career, he has won three Emmy Awards, and he's nowhere near finished yet.
2. He Plays The Guitar
Daley's contributions to the TV world are what he's best known for, but don't get it twisted, he is truly a multi-talented individual. On top of acting, writing, directing, and producing, Daley also has some musical skills. He likes playing the guitar and he's shared several of his sessions on social media.
3. He Is A Dog Dad
From what we know, Daley is single and doesn't have any children, but he's still started his own family thanks to his adorable fur babies. He is a very proud pet parent and his dogs have become the stars of his Instagram profile. Unfortunately for all of the pet lovers out there, he hasn't made them their own account.
4. It's Unclear If He's Had Formal Training
There are some people who believe that it's important for people who work in the arts to get a formal education and others who believe that the best education is to jump right in. We weren't able to find any information on what inspired Daley to get into the entertainment industry or if he's undergone any training.
5. He Is All About Good Vibes
Working in the entertainment industry comes with a lot of ups and downs, and it can be easy for people to want to quit when things aren't going their way. Although things haven't always gone smoothly for Daley, he's the type of person who does his best to see the bright side of situations. Having this kind of outlook has probably really benefitted him over the years.
6. He Likes Spending Time Outside
Daley probably spends most of his time at work these days, but when he does get some time to spare he enjoys spending it outdoors. He loves getting out and exploring the beauty of nature, and it's also a great way for him to hang out with his dogs. On top of that, being outside can be very relaxing.
7. His Feet Have Had 15 Minutes Of Fame
Usually, when we talk about celebrities' feet, it's in relation to the online database Wikifeet. However, that isn't the case this time. During an interview in 2020, Daley's feet stole the show when the camera accidentally panned too far down and revealed that he wasn't wearing socks or shoes. Even though he probably felt somewhat embarrassed, Daley was a good sport about the whole thing.
8. He Had A Very Close Relationship With His Brother
Daley comes from a tight-knit family, and he has an especially close relationship with his older brother, Liam. Sadly, Liam passed away in 1998 after a battle with cancer. Even though it's been almost 25 years since Liam's passing, he continues to play an important role in Daley's life.
9. He Is Thankful For All Of His Fans
No matter how talented a person is, it's impossible to have a successful career in the entertainment business without a strong fan base. Fortunately for Daley, he's been able to get some really devoted fans and he's thankful for all of them. The love and support they've shown him throughout the years has allowed him to reach places he never could've imagined.
10. He Is Fairly Private
Lots of people are used to knowing the nitty-gritty details of celebrities' personal lives. However, that's not something you're going to get with Daley Pearson. Daley isn't one to share much about his personal life. He is very active on social media, but he likes to keep his posts centered around his work.