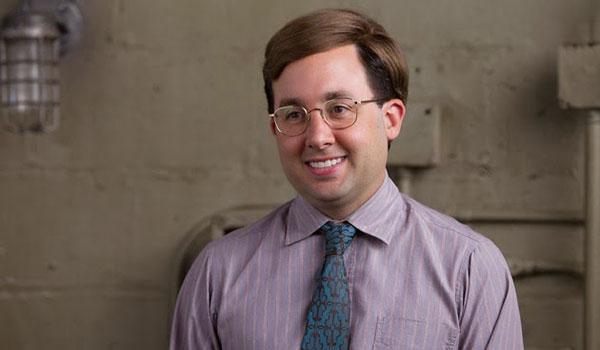 P.J. Bryne's face is one that you've probably seen dozens of times over the years. Known for playing hilarious characters, P.J. has been part of dozens of successful projects over the years. Many people will recognize him best from things like The Wolf of Wall Street and Dinner for Schmucks. Although most of his roles tend to be on the more light-hearted side, acting is something P.J. takes very seriously and he's more versatile than a lot of people realize. P.J. brings something special to everything he's a part of and his fans have really enjoyed watching his journey over the years. Keep reading to learn 10 things you didn't know about P.J. Byrne.
1. He Is A New Jersey Native
P.J. was born and raised in northern New Jersey which isn't far from New York City. He attended Northern Valley Regional High School at Old Tappan where he graduated in 1992. Although he will always be a Jersey Boy at heart, P.J. currently lives in the Los Angeles area.
2. He Sells Videos On Cameo
The internet has made it easier than ever before for people to personally connect with their favorite celebrities, and Cameo has taken things a step further. Thanks to Cameo, people can easily purchase personalized video shoutouts from their favorite stars. P.J. is currently selling videos on the platform for $49.
3. He Is All About Family
P.J.'s work takes up a lot of his time, but he doesn't let it come at the expense of his family. He's all about building a tight family atmosphere and he has dedicated a lot of energy to do just that. P.J. has been married to Jaime Nicole Padula since 2007. The couple has three children.
4. He Studied Finance
P.J.'s path to becoming an actor looks a little different than some people's. He attended Boston College where he majored in both finance and theater. P.J. was planning on going into a career in finance before a teacher convinced him to give acting an honest try. He then went on to earn a MFA from DePaul University's theater school.
5. He Has Over 100 Acting Credits
If you take a look at P.J.'s acting resume, you may be blown away by the amount of work he's done. P.J. has had more on-screen roles than some of the even bigger names in the entertainment industry. According to his page on IMDB, he currently has 109 acting credits. If he continues working at the pace he's been going at, he will easily have dozens of additional credits in the years to come.
6. He Is A Clippers Fan
Even though P.J. is originally from New Jersey, he's been living in Los Angeles long enough to have fallen in love with the city's sports. He is a huge fan of the Los Angeles Clippers. In 2018, the team even gifted him a custom jersey with his last name on the back. He loves going to games whenever he can.
7. He Has Behind The Scenes Experience
You've probably gotten pretty used to seeing P.J. on your screen by now, but did you know that he's also done a lot of work behind it? In addition to acting, P.J. is also a writer and director. In 2012, he wrote and directed a short film called The Last Supper. It'll be interesting if he does more behind-the-scenes work in the future.
8. He Was In A Video Game
We've already established that P.J. has spent the majority of his acting career on screen, but P.J. has also put his vocal abilities to good use. He has been in a couple of animated series, most notably The Legend of Korra. In 2014, P.J. reprised his role as Bolin for the video game The Legend of Korra.
9. He Loves Hanging Out At The Beach
One of the best things about living in southern California is the warm weather and having easy access to beautiful beaches. P.J. likes to take advantage of both of those things whenever he can. When he isn't working, he enjoys spending time at the beach with his family.
10. He Snorted Crushed Vitamin B In The Wolf Of Wall Street
The Wolf of Wall Street is one of the most iconic movies of the 2010s, the film had some very intense party scenes. Those who saw the movie will likely remember the scene in which P.J.'s character snorts cocaine. In real life, however, he was snorting vitamin B. During an interview with OK Magazine, P.J. said, "I've obviously never done cocaine in my life, and I was scared as hell, but it's oddly very easy."
Tell us what's wrong with this post? How could we improve it? :)
Let us improve this post!