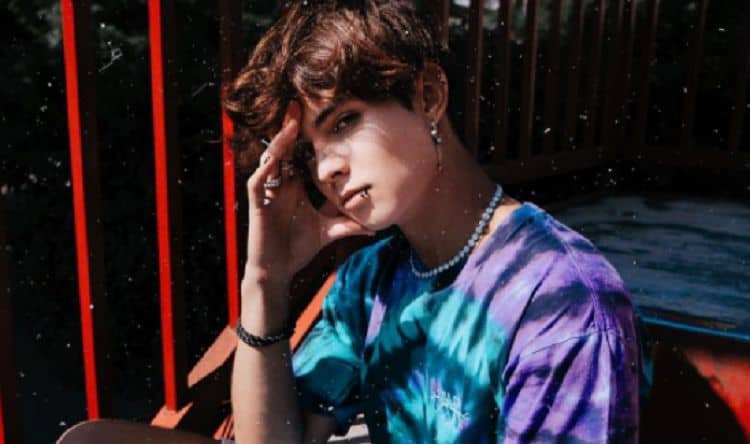 Like so many kids these days, Libardo Isaza became famous on the internet. He might not be a household name, and most adults have never heard of him unless they have young adult/teenagers at home who follow him online. However, he's amassed enough of his own followers that he is famous in his own right. Parents might not understand what he does or how he got to this point in his life, but all the kids can tell you that he's just 'cool,' and that he just is famous. Here is everything you need to know about Libardo Isaza.
1. He's Colombian
Libardo Isaza is a Colombian name. This young internet sensation is from Colombia, though we are unsure where specifically he hails from in the country. We just know he was born and raised there, and that his heritage is quite important.
2. He's Young
Isaza is a young man. He was born on August 13, 1998, in Colombia. He will turn 23 in 2021, and he's just getting started. He began his online career when he was young, and it's safe to say he's not yet had a chance to live a full life, but he's working on living his life to the fullest despite his young age.
3. His Fame Came From YouTube
He was a young teen when he began his foray into the world of social media stardom. He began using his YouTube account in March 2014, and he became famous quickly. He has more than 4 million followers on YouTube as of right now.
4. He's a TikTok Star
While he did get his start in this industry on YouTube, that is not where he is the most famous. When he began using TikTok, the social media app took an already well-known kid and turned him into a very well-known kid. He has more than 17 million followers on his TikTok page.
5. He is One of Five Kids
His parents clearly wanted a large family of their own, and they had just that. They have five kids of their own, and would you believe that all five of their kids are boys? We wonder if they kept trying just in case they might have that little girl, but that's not really our business. He has four brothers who go by Santiago, Juan Sebastian, Felipe, and Cristian.
6. He Was Part of the Safari Team
Social media influencers often get together and do work together, and he began doing that with the Safari team. That included other famous young men and women. He worked alongside famous faces such as Carlos Ferreira and Nicole Amado when he was part of that team.
7. He Just Signed with the Prive Crew
This very exclusive TikTok group has some very famous faces belonging to it, and he is now one of them. He only began working with the Prive Crew recently, and he is working alongside some big names. Those include people like Orson Padilla, Darian Rojas, and even Ralf Morales. He's just getting started with them.
8. He Only Shares Photos of Himself on Instagram
His Instagram page is very carefully curated. He does not share any photos of anything other than himself. They are always either close-up selfies he takes of himself or they are professionally taken photos of himself posing somewhere. This feed is exceptionally cohesive, and he does not deviate from that. He also has more than 4 million followers on this platform alone. In fact, he's close to 5 million followers on the 'gram.
9. He Has a Signature Piercing
Most people recognize him immediately when they see him, but they also know it is him when they see his signature piercing. He has a lower lip piercing that he never seems to remove. It's part of his everyday lifestyle, and his fans know to look for it when they seem him out and about. In fact, we cannot seem to find a photo anywhere of him without the piercing on his lip, and that's why fans call it his signature.
10. He's Inherently Private
Libardo Isaza is a young man who values his privacy. He does not discuss the private details of his life with anyone. Nor does he bother doing anything like posting photos of himself with anyone else who might be considered a significant other. He is a young man who lives in the spotlight, but he knows what to keep out of the spotlight to maintain a little balance in his life.