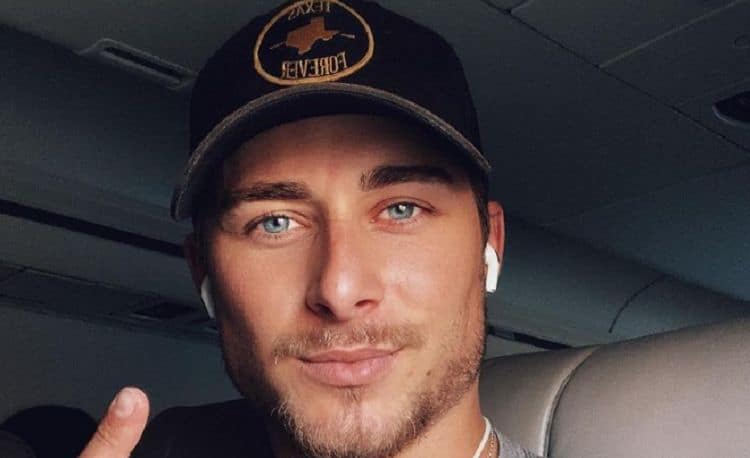 When Colby Kissinger decided to get married, he didn't know that he'd have to go on national television to get his girlfriend to say yes. He did, though, and things worked out well for him. He is now married to his girlfriend, Madalyn, and they are happier than ever. However, they have "The Ultimatum," to thank for that. Netflix changed their lives, and neither of them could have predicted what happened when they went onto the show. She wasn't ready, he was, and things took a very questionable turn for them. No one knew what might happen, but here we are. Here's what you need to know about him.
1. He Issued the Ultimatum
Ironically, he was the one who issued the ultimatum on this show. He is the one who did what he needed to do to get his girlfriend to be with him. He was ready to get married, and she was not. She didn't know if she wanted to commit, and that is how it all went.
2. He Found a Connection With Another Woman
When they did this show, he found a connection with another woman. He did the entire fake marriage thing with another of the women on the show, and he found a connection with her. However, he did not act on it from what we understand.
3. He Hooked Up with Someone Else
However, before everyone is happy that he did not do anything about the connection that he had with the other woman on the show, it was widely reported that he did have a moment with someone outside of the show. He allegedly hooked up with another person who has nothing to do with the show, per US Magazine.
4. He Proposed
When the show was over and everyone returned to their respective lives, he decided he didn't want to mess around any longer. Even though he is reportedly the one who did mess around, he continued down the path of asking her to marry him. She said yes.
5. They Got Married
This couple is married, and they've been married for almost a year. They are the sole success story at this point. They got married on the show when the end occurred, and they have been married for the better part of a year now. It's been a very interesting year for them, too.
What is even more exciting about this couple and all that they have going on in their lives is that they are also having a baby. They found out three months after the show was over that they are pregnant with a little girl. They are so excited to welcome this baby into their lives, and they cannot wait for their little family to finally begin.
7. They Talked It All Through
The one thing that they did when they finally decided to get married is to talk it all through. They sat down and did not allow one thing to get past them. For one, they knew well that every single thing they did, said, and acted upon would make it onto national television. They needed to be honest with one another because at that point they were already married.
8. They Were Not Surprised By the Show
When the show finally aired, they were not shocked or surprised by anything that they saw on the show. Because they talked through everything that they did, they didn't have to sit there and find things out as they watched. They were not horrified, they were not upset, and they are not currently dealing with anything that they need to process. It was a good move.
9. He is Young
He's still a young man, and he is living a life he didn't even imagine a year ago. He's now 26, married, and welcoming a baby with his wife. They are over the moon, and there are some big changes, but he is ready for them and he has come out to say that he is so excited how it all worked out for him.
10. He's an Advocate of Honesty
At the moment, he's a man who is now an advocate of being honest and open, and he is doing what he can to make sure that he lives by that. He's a dad-to-be, and he is a husband. He seems happy right now, and there is nothing else that he can do other than enjoy this time in his life.
Tell us what's wrong with this post? How could we improve it? :)
Let us improve this post!