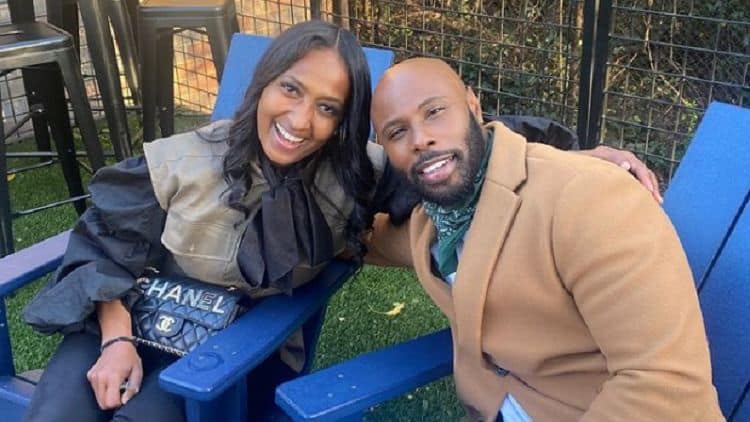 Marquise Vilson's acting journey doesn't look like lots of other people's. He doesn't come from a family with a history in the entertainment industry, and he didn't spend his youth participating in local theater groups and dreaming of studying drama in college. Instead, his path has been full of twists and turns, but he has made it farther than many people can imagine. Since making his on-screen acting debut in 2017, Marquise has been working hard to make a name for himself as a professional actor. All of his hard work has really started to pay off, and he recently landed the opportunity of a lifetime. He will be in an upcoming TV series called A League of Their Own (based on the film of the same name), and he's excited to share his talents on such a big platform. Keep reading to learn 10 things you didn't know about Marquise Vilson.
1. He's From the Bronx
New York City is easily one of the most famous cities in the world, and it has a deep history in the arts. That is something that Marquise Vilson is proud to be a part of. He is originally from the Bronx and growing up there played a huge role in shaping him into the man he is today.
2. He Was Featured in A Documentary
While it's true that Marquise landed his first on-screen acting role in 2017, his first on-screen appearance came way before that. Marquise is among a handful of people who were featured in the 2005 documentary, The Aggressives. While the project may not be widely known in the mainstream, it is now considered a classic among many in the LGBTQ+ community.
3. He Was In the Military
At this point in his life, Marquise is entirely focused on his acting career. However, when he was younger, he was on a much different path that included a stint in the military. During an interview with GLAAD, Marquise said, "I served in the military in 2001. While I hadn't yet medically transitioned, I was already living as a man prior to joining."
4. He's Always Loved to Perform
Even though Marquise didn't start his acting career until well into adulthood, he has always loved the idea of entertaining people. He told GLAAD, "Performing is something I have always had a knack for. As a kid, I was always in some sort of performing arts program, either as a dancer or with painting or drawing, as well as a personal interest in music as a rap artist. While I didn't have the experience of acting in plays or in theater, I personally believe most of my acting experience and skill comes from being involved with the underground ballroom community."
5. His Dream Role is To Play A Love Interest
Marquise is thankful for all of the opportunities that have come his way, but there's one opportunity he's really hoping to get. When asked about his dream role, Marquise told MIC, "[My] dream role would definitely be to play a love interest who's a total, total bad boy. It's the complete opposite of who I am in my real-life experience, so it would really be cool to play a role like that."
6. He Was In An Episode of Law & Order: SVU
Marquise may not have a long acting resume just yet, but he's already gotten the chance to work on some pretty cool projects. He appeared in an episode of Law & Order: SVU 2018 in which he plays a transman who was in the military and risked his privacy in order to testify in a trial.
7. He Has a Large Social Media Following
Despite not being a household name (yet) in the entertainment industry, Marquise already has a pretty big fan base. He currently has nearly 75,000 followers on Instagram. That number is only going to grow once A League of Their Own premieres and as he continues to land more acting opportunities.
8. He's Passionate About Human Rights
As a Black man and a member of the LGBTQ+ community, Marquise knows what it's like to be discriminated against. As a result, he has made it a point to use his platform to raise awareness of the issues that are important to him. Among them are fighting racism and LGBTQ+ rights.
9. He Loves Fashion
No matter what Marquise does, you can trust that he is going to look good while doing it. He has a great eye for fashion and he loves being able to share his personality through his clothing. On top of that, he isn't afraid to experiment with different colors and patterns.
10. He Likes Inspiring Others
Marquise has been an icon in the LGBTQ+ community for nearly 20 years. In that time, he has been an inspiration to many people who both in and out of the community. He enjoys being able to provide representation and he hopes he can continue to do so for many years to come.