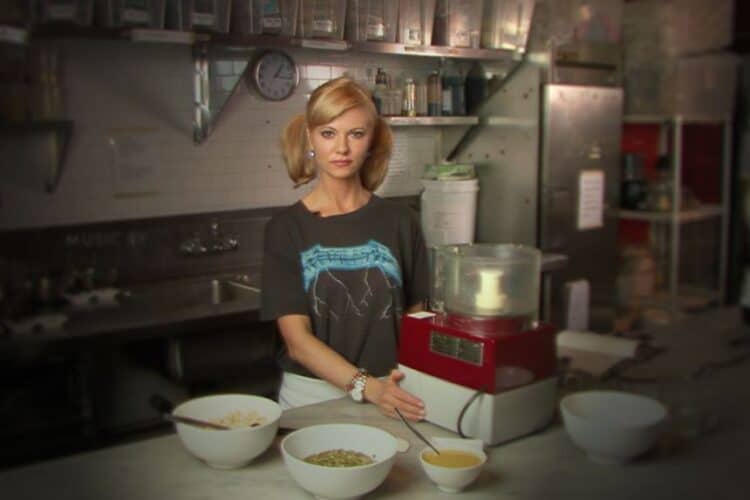 People have been getting lost in true crime documentaries for a while now and it's easy to admit that they are kind of easy to get hooked on after watching a couple of them. Part of it is the fact that people are drawn to negativity in many different ways, while the idea of discovering how these people did what they did, and how they got away with their illegal acts for so long, is also highly appealing. And then there's the simple spectacle of it that many people get into since the fact is these documentaries can draw people in with sordid stories that allow folks to judge and to cluck their tongues at others in a way that's not helpful in the least but is capable of allowing people to feel somewhat superior to others in a moral sense. That might sound a little childish, but it's far closer to the truth than many want to admit. Of course, seeing how some of them are caught in the most ridiculous ways does invite a sense of comedy no matter how tragic their stories become for others. Here are just a few documentaries in which the subjects were caught in truly dumb ways.
5. Tiger King-Joe Exotic
Out of all those on this list, the reason for this individual being looked into as hard as he was is pretty simple: he couldn't shut his mouth. Living out loud and being proud of who one is, and being willing to show it, is one thing. But the moment that Carole Baskin and Joe Exotic went to war with each other over their different views, Joe turned up the volume in a big way and made a huge target out of himself. Not only that, but instead of finding another way to make a living, Joe ended up burying himself and just about everyone that had believed in him by refusing to calm the hell down and think for a moment.
4. King of the Con-Barry Minkow
Cheating the system and embezzling appears to be the thing that many criminals find themselves doing, and yet for all that, greed and a few missteps is how they end up getting caught. Barry Minkow was riding high and doing just fine so long as he could keep up the smoke and mirrors game, but the fact is that it came down to an overcharge that amounted to barely a fraction of what he'd been able to get his hands on. Sometimes it's the smallest slips that one doesn't watch out for that end up getting them in the end, which proves that these conmen aren't as smart as they want to believe.
3. The Tinder Swindler-Shimon Heyada Hayut (Simon Leviev)
Getting caught and getting punished are two very different things since the Tinder Swindler got off with a slap on the wrist, as a lot of people would say. The fact that he defrauded people for so much and made them think that he genuinely cared about them makes it easy to state that he needs to be publicly humiliated for years to come, but many are still of the mind that he's already been punished. How anyone would think such a thing is hard to fathom, but the fact is that Shimon was caught with a fake passport, which isn't the dumbest thing, unless one figures that someone who was able to con people in such a convincing way would have at least thought to make sure that his passport was able to hold up under scrutiny.
2. Bad Vegan-Sarma Melngailis and Anthony Strangis
A lot of people are torn when talking about this story since they believe that Sarma is either a victim or a criminal, and there's no clear-cut case since like it or not, she fell for Anthony's garbage story, which could have been checked, and yet she didn't get out when she had the feeling that things weren't okay. It's tough to blame Sarma entirely, but it is fairly easy to say that her danger sense isn't all that strong, or at least it wasn't at that time. As for Anthony, the guy turned out to be a great con man with bad habits that ended up getting him, and Sarma, caught in the end.
1. Inventing Anna-Anna Sorokin
So technically this isn't a docuseries, but it does sound as though one is on the way, and the truth of how Anna was able to live the life of a socialite is simply amazing. One reason why this was possible is that people don't always check up on others unless they find reason to do so. But the thing about con artists is that too many of them appear to go big and make bold claims of where they're from, who they know, and how glamorous their lives really are. One has to wonder how some of them manage to go so far without having the rug torn out from under them early on. Conning individuals is way too easy sometimes.