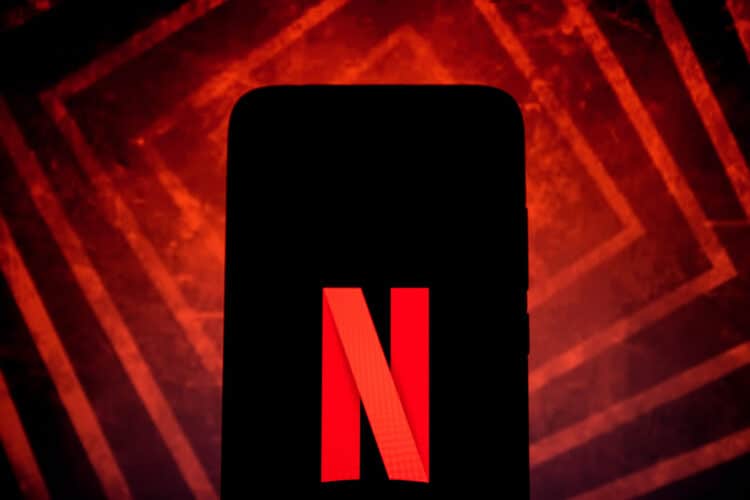 With the Oscars finally behind us and the first truly great movie of the year finally hitting theaters (for the record, that would be Everything Everywhere All at Once), it feels like the year in movies is finally ready to begin. Granted, that won't translate into new movies on streaming platforms for some time yet – like David Fincher's The Killer (Netflix), Rian Johnson's Knives Out (Netflix) and Martin Scorsese's Killers of the Flower Moon (Apple TV+) – but these services' backlogs give us plenty to work through in the meantime.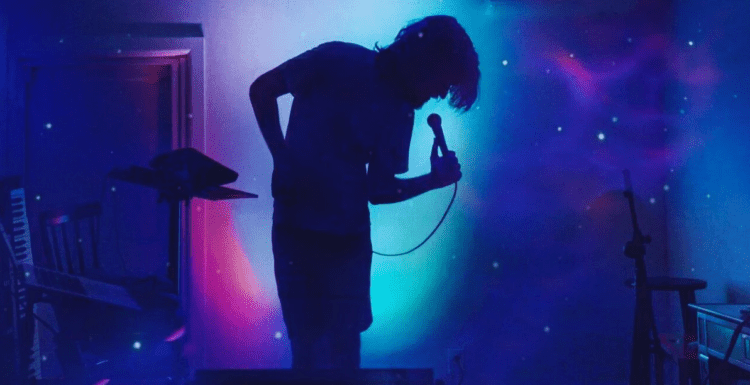 Bo Burnham's Inside (2021)
My latest movie obsession, I came to Bo Burnham's pandemic-era standup special later than you'd expect: well after its initial buzz. Despite being a longtime fan of the one-time comedy ingenue, its release at the near-height of the pandemic felt a little too intense for me at the time, and it wasn't until its well-earned Grammy win that I couldn't justify putting it off any longer. And – oh, man – is it an intense watch that I wouldn't have been close to the right headspace to appreciate a year or so ago. Viscerally insightful and uncomfortably funny in all the ways that something like Eighth Grade (2018) was at the height of MeToo, Burnham perfectly captured the cacophonic insanity of living through 2020 (and 2021… and 2022…). Playing out like a cross between his earlier specials Make Happy (2016) and What. (2013) and cerebral arthouse horrors like The Father (2020) and Mother! (2017), it is a powerful, if somewhat scattershot, burst of dark creativity that genuinely makes you wonder if Bo – or any of us watching, even – is actually okay. Although there are some contenders to this throne out there, Inside is proving to be the definitive lockdown movie.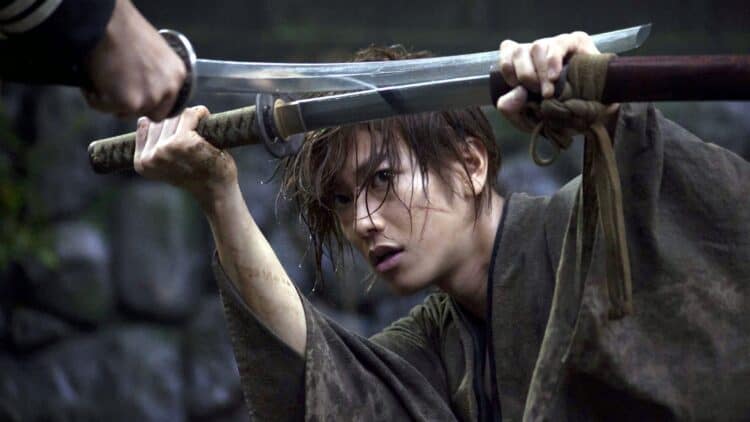 Rurouni Kenshin: Origins (2012)
When this somewhat unassuming action franchise from Japan started in the early 2010s, American cinephiles were living in a vastly different world – a pre-Parasite (2019) world – one whose perimeters were demarcated exactly by the "one-inch barrier" of subtitles. Granted, the enduring popularity of the property among manga and anime enthusiasts and its (formerly) ready availability on streaming services the world over ensured that it left a modest-sized footprint in the West, but it was hardly a John Wick (2014) or Mad Max: Fury Road (2015)-sized hit among US audiences. A decade later, however, four more movies have been released in this live-action samurai franchise (the last two of which are exclusive to Netflix) and many Americans are tentatively venturing beyond their self-imposed "English only" exile. What a perfect time for Netflix to bring back the first of this sanguine series (although, perplexingly, not the second or third installments, which franchise fans will unfortunately have to seek out elsewhere). For fans of the recent slate of hard-hitting, hard-R action movies (or who just want a bloodier Kurosawa flick to show their friends), this is an absolute must-see.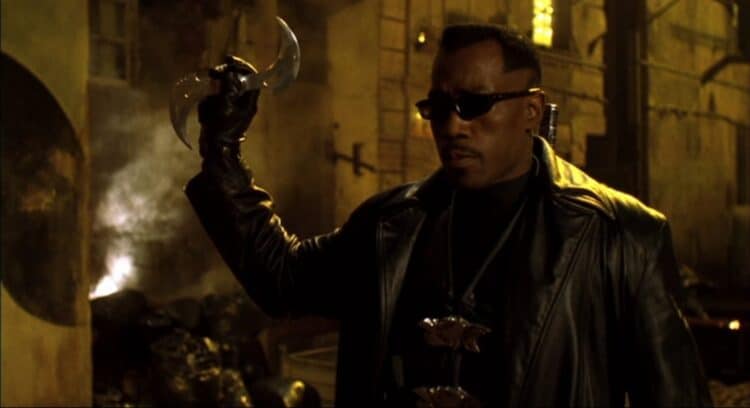 Blade II (2002)
Despite his meteoric rise as a sometimes-respectable, now Oscar-winning director, twenty years after its initial release to theaters, this unassuming Guillermo del Toro picture remains one of the Mexican auteur's all-around best features. Tragically buried in a franchise that is perhaps better remembered than it is viewed – and, to be clear, wholly subsumed by the monolithic presence of the MCU and its own forthcoming Blade installment – Blade II functions much like James Cameron's Aliens (1986): an action-horror hybrid that expands on the tantalizing (if intimately realized) premise of its forebear into a claustrophobic action-heavy classic. Featuring some of del Toro's most detailed creature design and a stronger narrative through-line than its predecessor, Blade II is perfectly positioned to make a comeback in the popular conscience, here conveniently packaged alongside the franchise's first and final instalments.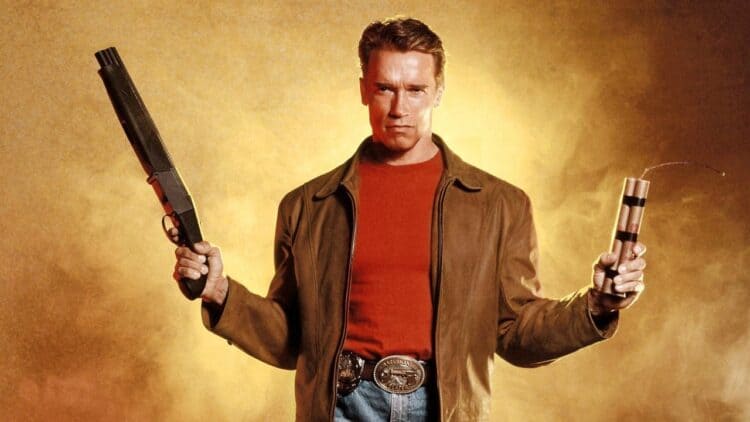 Last Action Hero (1993)
Every movie obsessive has their favorite "movie about the magnetic pull of the movies). Old-school pompadours will sing the praises of Cinema Paradiso (1988), now-cresting cinephiles are already putting forward Hugo (2011) as their champion and everything from Scream (1996) to The Man Who Killed Don Quixote (2018) has their fans. But for me, whose formative years were spent parked in front of a TV in the 1990s, it never got any better than this Schwarzenegger vehicle about a kid who gets zapped into a Lethal Weapon (1987)-alike and needs to team up with the big guy himself in order to save the day. Featuring one of the great, unappreciated villain turns in the genre (Charles Dance as the glass-eyed Benedict) and a bonkers third act (where the villain, transplanted to the real world, plans to recruit everybody from Freddy Krueger to Jason Vorhees to rip-and-tear their way through real-world victims because "here the bad guys can win"), it is fun, funny and thoroughly self-aware post-80s action movie that can finally stand out from the crowd now that every major release isn't just the straight version of the kind of movie that it was riffing in the first place.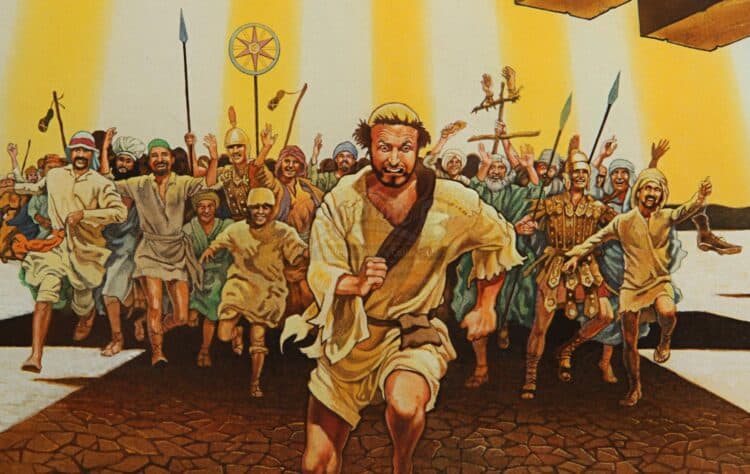 Monty Python's Life of Brian (1979)
With Easter right around the corner, now is the perfect time to pick up this uproarious, irreverent Monty Python comedy about the not-quite-a-messiah who lives next door to Jesus. Although it doesn't quite live up to the impossibly high bar set by Monty Python and the Holy Grail (1975) and The Meaning of Life (1983) – the movie's non-sequiturs are a bit too far-out-there for its own good and the jokes don't land with quite as exacting of precision – it is nevertheless an incredibly strong entry into their unique brand of comedy. Especially at a time when some members of the comedy troupe are best known for their retrograde bigotry than for their actual movies (I'm looking at you, Terry Gilliam), this underseen gem is riotous sendup of steadfast Christianity that is ripe for rediscovery.