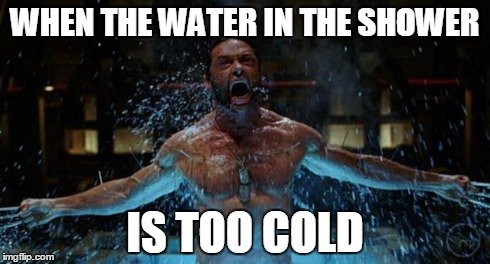 Now that Logan's been out for a little while, people are finally starting to relax. I argued yesterday that because of how well received the movie's been, people have been afraid to poke fun at it. I feel like there's a contingent out there that feels the film is "sacred" in some way and all we should be doing is praising it. Anything less would be disrespectful. I couldn't disagree more. One of the best ways to respect a movie is to keep mimicking and making fun of it. Just because this is Hugh Jackman's finest performance doesn't mean we shouldn't poke fun. Jackman himself would strongly agree, and we know that Patrick "potty humor" Stewart would.
It shows just how popular the film is not to mention how ingrained it is into our psyche. Slowly but surely people are starting to share my sentiment because parodies of Logan and images that make fun of the Wolverine are starting to trickle in one by one.
Today I found a nice little batch of memes over on Dorkly and I wanted to share them with you. They're all memes, and they're all making fun of Wolverine. I mean come on people. Is that not how you feel every single time the shower is too cold? It totally is.
Check out the rest of the memes below: