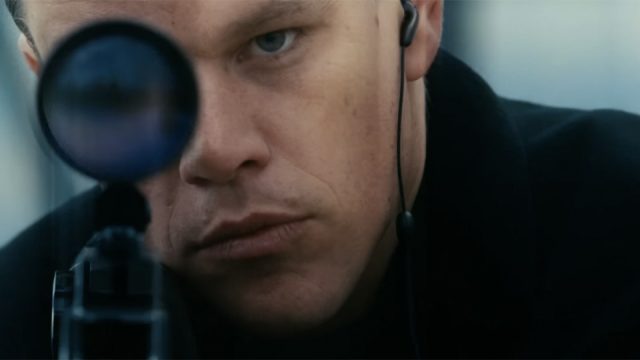 "I volunteered because of a lie." This line from the new Jason Bourne movie trailer intrigued me. So much so I purchased advanced tickets to see the film on the silver screen. The film also showcases Matt Damon's directorial chops as well as his impeccable acting skills.
The film opens with a recap of Bourne's memories. Then it fades to reveal former CIA operative Nicky Parsons (Julia Stiles) hacking into the agency's database in Iceland. She downloads files containing top-secret information about various black operations that CIA is planning to put into effect. One of which is Treadstone, the black-ops program that turned David Webb into Jason Bourne.
Like the previous films before it, this installment of the Jason Bourne franchise is all out action. The car and police motorbike chase scene in Greece to the intense car chase through the streets of Las Vegas. I inwardly cringed at all the totalled cars. Then again, it's all part of the filmmaking progress, yes? Shame Stile's character died after her rendezvous with Bourne. I would've liked to see the two of them take down CIA Director Robert Dewey (Tommy Lee Jones).
At first, I thought that Cyber-ops Head Heather Lee (Alicia Vikander) was on Bourne's side. She helped him evade a possible take-down in London and gave him access to re-enter the United States. It turns out that it was all an act to gain Bourne's trust and to convince him to come back into the program. Good thing Bourne found out in the end when Lee saw the recorded video footage of her in the SUV talking to the Deputy Director of the CIA. I almost stood up and applauded as I watched the ending scene, but refrained from doing so as not to come across as a crazy person.
I thoroughly enjoyed the film. It revealed parts of Jason Bourne's past and his determination to find out the whole truth. He learned that his father, Richard Webb, created the program that made Bourne into a highly-trained killer. He also tracked down the person responsible for killing his father in Beirut, former Blackbrair operative known as The Asset (Vincent Cassel). I have a feeling that there might be a sequel in the works, but it all depends on whether or not Mr. Matt Damon over there can still throw a punch. Cue the Bourne theme song!
Photo via Universal Pictures
Jason Bourne Film Review
Summary
You know his name. Now, he's coming back to find out the truth in the film Jason Bourne.