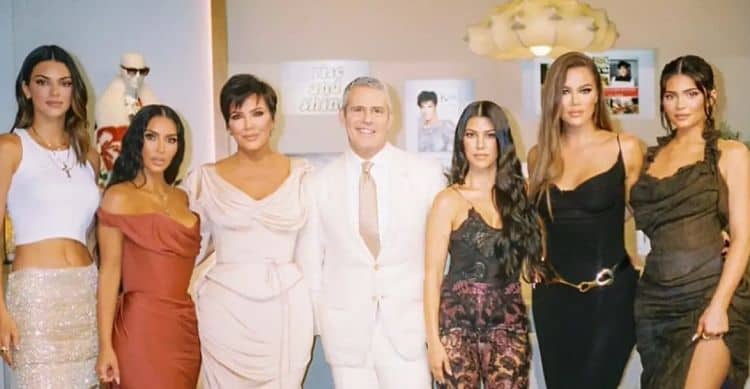 Kourtney Kardashian's full name is Kourtney Mary Kardashian. This American socialite, fashion model, and media personality has always been the talk of the town due to her relationship with Travis Barker. The two have been spotted together a lot of times and have always been open about their relationship. In 2007, Kourtney Kardashian gained popularity when she and her family started the reality TV show Keeping Up with the Kardashians. The success and fame of this show led to the creation of different spin-offs, such as Kourtney and Kim Take New York and Kourtney and Khloé Take Miami.
Along with Khloe and Kim, Kourtney has been involved in the fashion and retail industries. They have launched different fragrances and clothing collections. As far as her personal life is concerned, Kourtney Kardashian and Scott Disick had a relationship from 2005 to 2015. They met at a mutual friend's party in Mexico and have three kids together: Mason Dash Disick, Penelope Scotland Disick, and Reign Aston Disick.
The relationship of Travis Barker and Kourtney Kardashian
As of January 2021, Kourtney Kardashian has been in a strong relationship with musician Travis Barker. Fans often find them making love, hugging, and kissing on the streets of the United States. The best thing is that they openly share their photos and video clips on Instagram and other social media accounts. Most recently, people have started thinking that 42-year-old Kourtney Kardashian is pregnant with the baby of Travis Barker. Here are the main things that make us believe that The Keeping Up With the Kardashians star is pregnant.
1. Kourtney Kardashian's baggy outfits
The actress has heated up in her relationship with the musician after they went official in February 2021. Since then, rumors have been sparked about her fourth pregnancy. In some of her outings, Kourtney Kardashian could be seen wearing baggy outfits. For example, she was recently spotted in baggy pink pants while at Disney. Maybe, she likes such outfits and has changed her taste, or maybe, she is actually pregnant and is trying to hide her baby bump from the media and the public for some time or until an official announcement has been made. Whatsoever the reason is, Kourtney Kardashian is definitely choosing a lot of baggy outfits nowadays, which hint at her pregnancy.
2. Kourtney Kardashian's selection of food
Amazingly, Kourtney Kardashian has changed her selection of food to an extent. I don't remember the time when the reality star was liking pickles, tangerines, sourdough bread, and vegan butter. Do you remember any of such stories? Well, she took to her stories some time ago to reveal her new selection of foods. This included a snack of pickles, tangerines, vegan butter, and sourdough bread. This makes me feel that Kourtney Kardashian is definitely pregnant.
3. Her other meal choices
In addition to spicy pickles, sourdough bread, vegan butter, and tangerines, Kourtney Kardashian has changed her meal choices. Fans can see her having strange meals, such as a martini made of water. She could be seen holding a glass filled with small white flowers to flavor her non-alcoholic beverage. She also showed off snacks that looked too fatty. It looks like she has stopped worrying about her weight, which usually happens when a woman is pregnant.
4. Depending on sushi without fish
Some time ago, the mother of three was clicked eating sushi without fish, as she had gone from vegetarian rolls with avocado instead. "I haven't eaten meat or fish in 7 months and I feel amazing," she wrote on social media and shared her thoughts about the dinner choice openly. She could also be seen with her sons and Travis having fun and acting like a family.
5. Kourtney Kardashian's affection with Travis Barker
Last but not least, Kourtney Kardashian's fans are convinced that she is pregnant because of her constant and regular public displays of affection with her new boyfriend. A TikTok user shared on the platform that the couple would soon announce their baby. "So I know nobody is going to see this," the user joked. "But I have to document it for myself because I know for a fact within the next week, two weeks tops, these two are going to be coming out with their pregnancy announcement." Some other fans have also shared their opinions on social media. One of them took to Twitter and wrote "Kourtney Kardashian is pregnant…. I'm just waiting for the announcement at this point."
All these things and hints make me feel that Kourtney Kardashian and Travis Barker are serious about their relationship. If it so happens, the reality TV star may have to convince her three kids to accept baby number four and their new father.