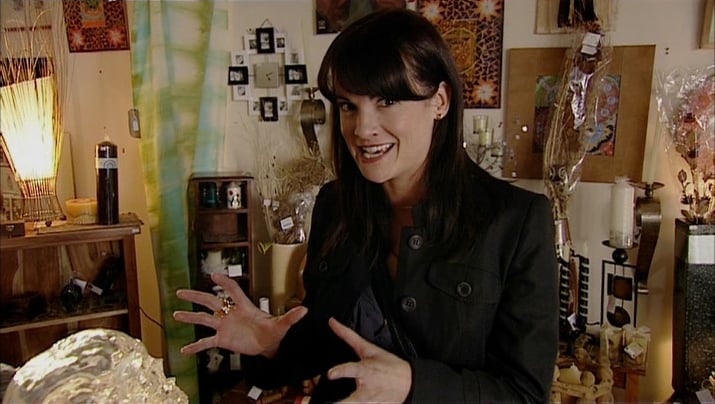 Niky Wardley has more than 20 years of acting experience under her belt. Over the course of her career, she has appeared in a variety of TV shows and she has also done a few films. Whether she has a major role or is just making a minor appearance, Niky can always be relied on to deliver a good show. Despite not always getting the credit she deserves, Niky continues to work hard and that has earned her the respect of countless people from different corners of the world. With that said, 2022 is a year that has the potential to change the trajectory of Niky's career. She has a role in an upcoming TV series called Hard Cell, and the show is already making quite a buzz. Continue reading for 10 things you didn't know about Niky Wardley.
1. She Got Into Acting In High School
Oftentimes when people are bitten by the acting bug, it becomes impossible for them to focus on anything else. That was the case for Niky. During an interview with Scilly Archive, she said, "I started out in acting when I was at high school. We had an amazing drama teacher called Mrs Patterson and she cast me in my first ever role playing Nancy in 'Oliver' when I was about 13. I knew from the very first moment that I stepped out on stage that this was what I wanted to do with my life and I've never looked back."
2. She's A LAMDA Alum
Once Niky decided that acting was what she wanted to do, she knew that she needed to hone her skills in order to give herself the best shot at success. She studied acting at the London Academy of Music and Dramatic Art (LAMDA) which has a long history of producing very talented performers.
3. She's Done Voiceover Work
Niky has spent the majority of her career working on live-action projects, but that isn't the only thing she has to offer. She is also a talented voice actress. Between 2010 and 2011, she voiced Tamsin Drew on several episodes of Doctor Who: The Eighth Doctor Adventures.
4. She's A Proud Mom
Trying to find a balance between work and life at home can be very challenging, but it's something that Niky has gotten quite good at over the years. She is a devoted mother of two and she loves spending as much time with her children as she can. Both of her kids are still relatively young so they may not realize what a big deal their mother is.
5. She's A Screenwriter
Acting may have been Niky's first love, but over the years she has developed an interest in other parts of the storytelling process. She likes writing and she has officially made her debut as a screenwriter with Hard Cell. More than likely, we'll see her do even more writing in the future.
6. She's Not Really Into Social Media
Social media has made it easier than ever before for people to keep up with their favorite celebrities. Unfortunately for Niky's fans, however, posting on social media isn't really her thing. Twitter is the only platform where Niky appears to have an account, and her posts are somewhat sporadic.
7. She Used to Work In Branding
Being a professional actor can be very stressful because work is never guaranteed. For that reason, many actors work traditional jobs in between gigs so that they can have some stability. During her interview with Scilly Archive, which took place in 2006, Niky said that she was working for a branding consulting company called Interbrand.
8. She Likes Her Privacy
Even though Niky loves being in front of the camera when it comes to her work, she prefers to do things differently in her free time. Niky leads a very private lifestyle and has never shared much about her personal life. While it would be nice to know more about her, it's easy to understand why she's chosen to keep a lot of things to herself.
9. She Has Theater Experience
Niky began her acting career on stage, and the theater world will always have a special place in her heart. In fact, even after her on-screen career took off, she continued to appear in plays. Unfortunately, however, theater doesn't tend to be as well as on-screen opportunities.
10. She Has 50 Acting Credits
In an industry where very few people are able to find work, Niky has found a good level of consistency. Niky's IMDB page shows that she has 50 acting credits. This includes voice work. Although she doesn't have any projects in the works — other than Hard Cell — we know that we're going to be seeing plenty more of her.screenwriter
Tell us what's wrong with this post? How could we improve it? :)
Let us improve this post!