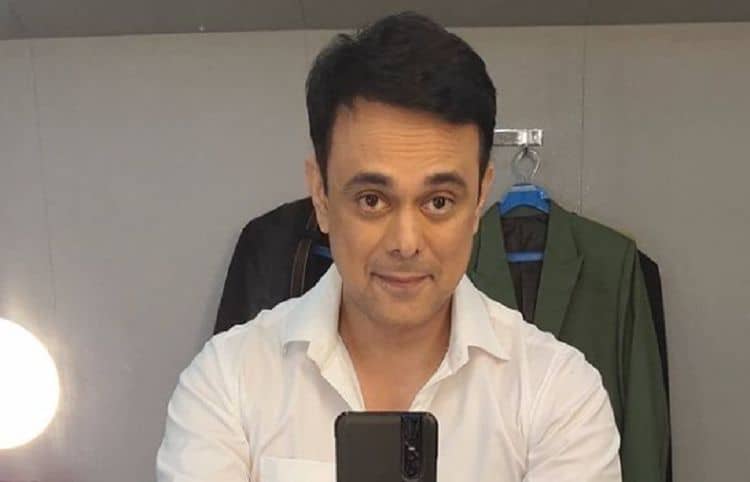 Sumeet Raghavan has been acting for well over half of his life, and during that time he has faced a lot of ups and downs. However, his career has been a huge success overall, and he's one of the most well-known people in the Indian entertainment industry. His acting resume includes nearly 30 acting credits, and he has had some very long-term roles. Many people will recognize him most for his role in shows like Badi Door Se Aaye Hain and Sajan Re Jhoot Mat Bolo. Although he has taken a couple of small breaks from TV roles over the years, Sumeet is back in the game and he's ready to keep moving forward at full speed. Continue reading for 10 things you didn't know about Sumeet Raghavan.
1. He's Done Voice Acting
Sumeet is most widely known for his live-action roles, but that isn't the only way he's contributed to acting. He has also done voiceover work over the years, and he has dubbed several projects into Hindi. Some of his most notable credits include Rush Hour 2, Bad Boys 2, and Harry Potter and the Chamber of Secrets.
2. He Likes Spending Time Outside
Since Sumeet has spent so much of his life in the entertainment industry, some people probably think that he's all caught up in the glitz and glamour that comes along with it. However, that isn't the case at all. Sumeet really enjoys the simple things in life which include being out in nature. He loves to hang out by the beach or simply go on walks.
3. He's All About Family
Sumeet was born into a close family, and that's something he has worked hard to recreate in his own life. He is happily married to a woman named Chinmayi and the couple has two children together. When Sumeet isn't busy with work, you can usually catch him spending time with his family.
4. He's An Award Winner
Most actors would agree that there's no better feeling than knowing that your work is respected and appreciated. Winning an award is usually the best way for that to happen. So far in his career, Sumeet has been nominated for several awards and he's taken home a couple. Most recently, he won the Best Anchor Award at the 12th Indian Television Academy Awards in 2012.
5. He Isn't Afraid Of A Challenge
There are lots of qualities that people mention when they discuss what it takes to become a successful actor. One that they often leave out is the ability to step outside of your comfort zone. Being the kind of person who doesn't back down from a challenge is important and it's a quality that Sumeet is fortunate to have.
6. He Likes To Travel
Life is all about making as many memories as possible, and that's exactly what Sumeet has always wanted to do. Over the years, Sumeet has gotten the chance to travel all over India and even visit several other countries. No matter where he goes, though, India will always be his favorite place to be.
7. He Loves Animals
Finding out that someone is an animal lover is always a good thing, and Sumeet's will be very happy to know that he has a special place in his heart for animals. Sumeet appears to be a fan of both cats and dogs. He often posts pictures with both animals and his followers seem to really enjoy it.
8. He Did A Tedx Talk
In 2020, Sumeet gave a TEDx Talk on the topic, "Sensitivity in this millennial era". According to a description of the presentation, "Mr. Raghavan began his talk by stressing about the importance of being sensible and most importantly sensitive. He strongly believes that good thoughts and values make good human beings".
9. He Likes To Sing
Voiceovers aren't the only way Sumeet likes to put his vocal abilities to good use. He is also a talented singer. During an interview with Bollywood Life in 2014, Sumeet said, "I wish to sing, but no one is giving me an opportunity. So, I sit with my harmonium at home and sing." However, a lot of things have changed since then and Sumeet has gotten the opportunity to share his music.
10. He Enjoys Interacting With Fans On Social Media
Sumeet is very grateful for all of the people who have shown him love and support during his career, and he understands that he wouldn't be there he is without them. As a result, he does his best to maintain great relationships with his fans. It's fairly common to see Sumeet responding to fans on Twitter.