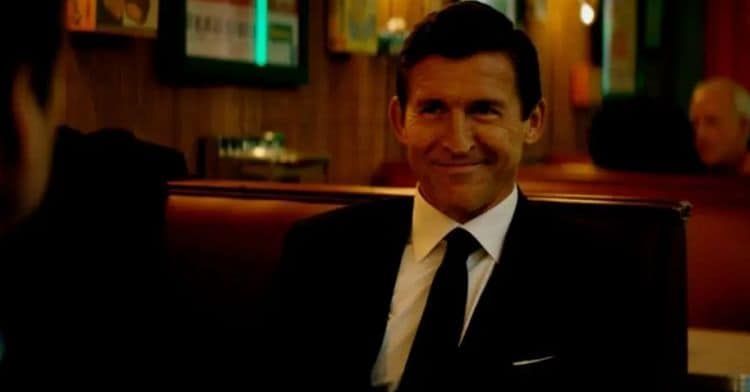 Jonathan Cake's name may not be as well known as some of his contemporaries, but he has had a career full of consistency and success. He has been acting professionally for more than 25 years and during that time he has gotten the chance to work on a wide variety of projects. Along the way, he has shown the world just how versatile his acting skills are. No matter what kind of role he's cast in, Jonathan always puts on a memorable performance. 2021 has been another great year for him and we know that he's going to continue to work on successful projects in the future. Continue reading for 10 things you didn't know about Jonathan Cake.
1. He Started Acting As A Child
Jonathan doesn't come from a family with a history in the entertainment business, but that didn't stop the acting bug from coming his way. When he was around four years old, he was invited on stage during a pantomime show, and that sparked his interest in becoming a performer. It didn't take long for people to realize that he had some very serious talent. He eventually went on to train with the Royal Shakespeare Company.
2. He Has Theater Experience
Many people are familiar with Jonathan's work on the big and small screens, but some people may not be aware of the fact that he has also had a successful career on the stage. He has been part of several theater productions over the years although it appears that his main focus has been on-screen work as of late.
3. He's A Husband And Father
Overall, Jonathan has been a very private person throughout his career but one thing that he has been open about is the fact that he is a very proud father. Jonathan has been married to actress Julianne Nicholson since 2004. The couple has two children together.
4. He Loves Being Outdoors
Jonathan's career can be pretty demanding, but when he gets free time he loves to spend it enjoying the beauty of nature. He loves going outdoors and doing things like swimming, boating, and hiking. Spending time outside is also a great way for him to bond with his family.
5. He Has Nearly 70 Acting Credits
Even though Jonathan Cake isn't a household name, he still has a very impressive resume. According to his page on IMDB, he currently has 69 acting credits. He has appeared in some popular TV shows including Law & Order: Special Victims Unit, Law and Order, and Empire.
6. He Likes Sports
Staying active is pretty high on Jonathan's priority list, and he loves to get out and exercise. However, his idea of exercise doesn't mean spending hours in the gym. He prefers to play sports and basketball, rugby, and cricket are among his favorites. We weren't able to find any information on whether he has ever played sports competitively. He also enjoys watching sports.
7. He Loves Italy
Jonathan was born and raised in England, but Italy will always have a special place in his heart. During an interview with Broadway World, Jonathan said, "I'm a huge Italy junkie. I sort of think I'm Italian. I have no reason to think that, it's completely fanciful." He and his wife even got married in Italy. Many people who have been to Italy would probably agree that it is a very special place.
8. He's Done Work Behind The Scenes
Jonathan has spent the majority of his career in front of the camera, but he has also shown that he has the skills to tell stories from the other side of the camera. He made his writing and directing debut in 2021 with a project called With/In: Volume 2. There's a good chance we'll see him do other behind-the-scenes work in the years to come.
9. He's An Award Winner
When it's all said and done, actors' careers are usually measured by the number of awards they've won. Jonathan Cake is proud to be able to say that he's already taken home quite a few. Most notably, he won a Theatre World Award in 2013 for his performance in Medea. Hopefully, there will be even more awards in Jonathan's future.
10. He Was In A Video Game
Live-action roles are easily what Jonathan is best-known for. However, he has also earned some success as a voice actor. In 2011, he was the voice of several characters in the video game Star Wars: The Old Republic. To date, this is his only video game credit, but there's no word on whether he has plans to do more voice acting in the future.
Tell us what's wrong with this post? How could we improve it? :)
Let us improve this post!